15 Christians Slaughtered by Gunfire, Grenades During Church Service in CAR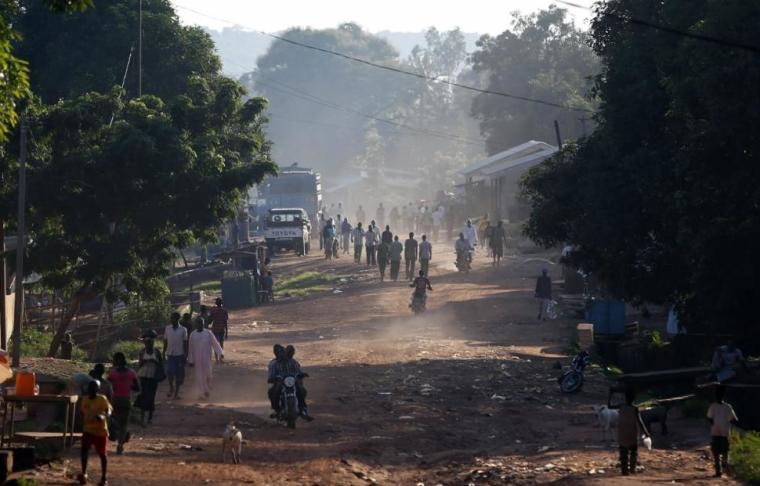 Armed gunmen killed at least 15 Christians, including one priest, during a church service in Bangui, Central African Republic, on Tuesday.
Christians in the Notre Dame de Fatima church were attacked, according to Reuters, and while some managed to escape through a hole in the building wall made by police, others were trapped.
"Filled with panic, some Christians began to flee until bullets and grenades began to fall in the parish grounds, trapping those who remained in the compound," revealed Moses Aliou, one of the priests.
Walter Brad Mazangue, chancellor of the Archdiocese of Bangui, identified the slain priest as Albert Toungoumale Baba.
The killing sparked outrage in the city, with thousands of angry protesters gathering Baba's body and carrying it on a stretcher to the presidential palace.
The gunmen have not yet been identified, reported BBC News, which noted that the attack followed violent exchanges between CAR's army and the Muslim PK5 neighborhood.
CAR is in the midst of a civil war, with Muslims from an umbrella group called Seleka fighting against the central army, and another faction called anti-balaka militias rising up to challenge the Seleka.
Notre-Dame de Fatima church has suffered a number of tragedies in recent years. In May 2014, over a dozen people were killed, including one priest.
The U.N.'s humanitarian coordinator for Central African Republic, Najat Rochdi, said that mosques and other places of worship have suffered violence as well.
"Once again it is the civilian population, especially women and children, who pay the price of violence," Rochdi said, according to The Associated Press.
Churches have been some of the few places of refuge for people, with a Roman Catholic Church compound in Bangassou sheltering over 1,000 Muslims from anti-balaka militias seeking to kill them in March.
Catholic organizations familiar with the situation, such as pastoral charity Aid to the Church in Need, pushed back against media reports that characterize the anti-balaka as being made out of Christian fighters.
"To call the anti-balaka a Christian militia, as is often done, is a mistake," Maria Lozano, communications manager at Aid to the Church in Need International, told The Christian Post at the time.
"Our partners in the field told us several times that there is not much about them that is Christian. They carry fetishes and amulets for protection. The conflict is between Muslims and non-Muslims, the many followers of traditional religions and non-Christian sects."
Lozano told CP that both Christians and Muslim civilians continue being targeted by the various rebel factions.
"The local non-Muslim people created the anti-balaka militia to defend themselves, and they are full of anger after having to endure long months of assaults and violence," she explained.