Cathedral Shelters 2,000 Muslims in CAR; Conditions 'Deteriorating Dramatically' in Christian-Muslim War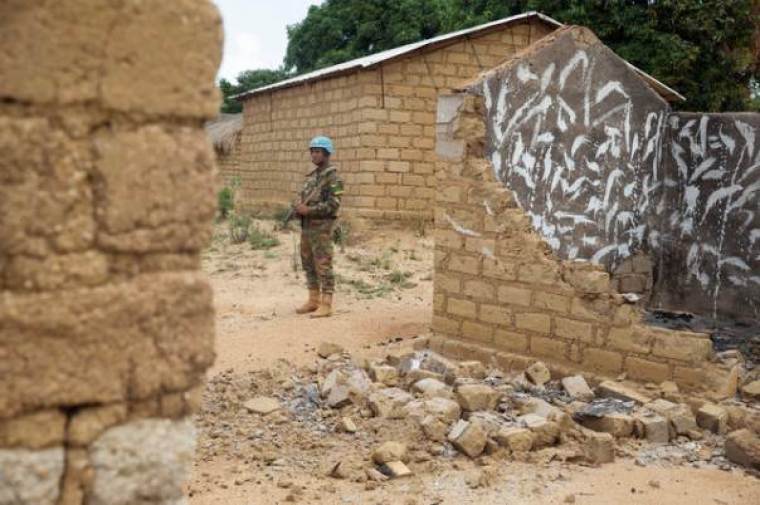 A Roman Catholic Cathedral has been sheltering close to 2,000 Muslims taking refuge in the midst of the ongoing ethnic and religious war in the Central African Republic, with fears that conditions are "deteriorating dramatically."
"Half of the population of Bangassou has fled, taking refuge in the neighboring Democratic Republic of Congo. The clashes have been going on for days," His Exc. Mgr. Juan José Aguirre Muños, bishop of Bangassou, told Fides News Agency.
"Two thousand Muslims have been welcomed in the fenced area of the Cathedral defended by the Moroccan military of MINUSCA (UN Mission in Central Africa)," he added.
As Reuters reported on Tuesday, thousands have died in the warfare between Muslim Seleka rebels and Christian anti-balaka militias since the Seleka ousted President Francois Bozize in 2013, sparking the conflict.
Violence has been escalating since former colonial power France ended its peacekeeping mission in CAR in 2016, with a peace deal signed between the government and rival factions in June failing to hold.
Catholic aid workers have said that there have been attacks on civilians carried out by both groups, which has also led to churches being targeted.
Aguirre said that the anti-Balaka have been raging in Bangassou, "hitting Muslims in all ways, trying to kill them, preventing them from supplying food, water, and wood for cooking. The clashes are continuous and cause deaths on one side and the other."
He said that on Monday two anti-balaka attempted to enter the refugee camp, "but were rejected by MINUSCA and one of them was killed."
"Everything started on Friday July 21, when the anti-balaka kidnapped a young pregnant Muslim," Aguirre explained.
"In response to the kidnapping, some 15 extremist Muslim youth seized two Caritas humanitarian operators with their families, about 30 people. MINUSCA reacted by releasing these people. The group replied by attacking the Cathedral, which suffered material damage and wanted to set fire to it. Fortunately, they did not succeed."
Christophe Droeven, country representative for the U.S.-based Catholic Relief Services, said in a separate article published by Catholic News Service on Tuesday that conditions around CAR are "deteriorating dramatically."
"At least 100,000 people have been displaced by fighting since April, and the number here and abroad now totals close to a million. Nongovernmental organizations are being increasingly targeted, and it's becoming harder to help those in need," Droeven said.
The relief worker said that the anti-balaka militants have been attacking aid organizations, forcing them to evacuate.
"Although the peacekeepers are doing what they can, there aren't enough of them," said Droeven.
"They're overstretched and under-resourced, and there are too many obstacles and difficulties now for aid to reach the most deprived."
Droeven reflected that the rival armed bands have also been attempting to get a hold of the country's diamond and gold resources, and on occasion the Christian and Muslim rebel groups have allied "for certain objectives."
"Small bands now often claim to control the same territory, and we have to pass them all to gain access to the local population," the CRS representative explained.
"Since they don't recognize each other, this is complex and risky, as we try to explain our work and underline our neutrality. If one group isn't informed and controls the road we're using, we can quickly find ourselves in trouble."
Droeven noted that the Catholic Church is now the "only functioning structure" in many parts of the country, providing refuge to both Christian and Muslim civilians.
"The church has become the first place for finding a safe haven in times of strife; people know priests will protect everyone," he said.