17-Y-O Pakistani Christian Boy Beaten to Death by Muslim Students in School Classroom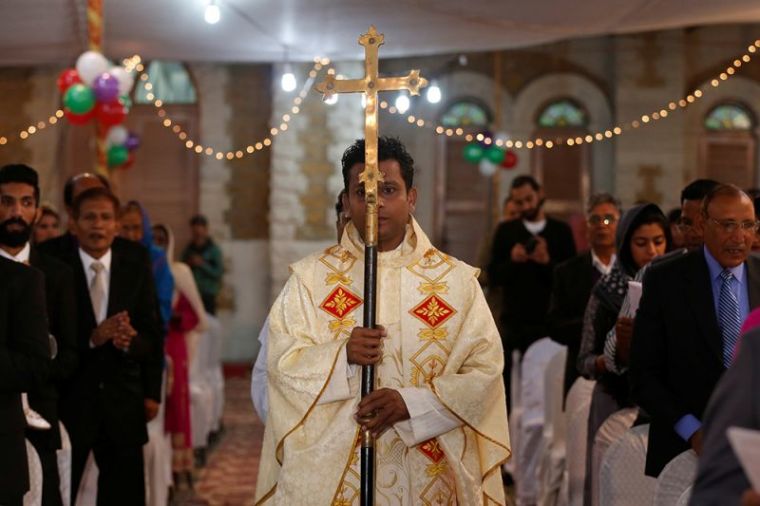 A Christian boy, who was doing well in his studies despite being from a poor home, was beaten to death by his Muslim classmates inside his school in Pakistan's Punjab Province. The victim's parents say he was targeted for being a Christian soon after he joined the school.
"You're a Christian; don't dare sit with us if you want to live," a Muslim student had once told the victim, Sharoon Masih, who was studying at MC Model Boys Government High School in the Vehari area in Punjab, according to the British Pakistani Christian Association, which has reported on the killing.
Masih was beaten up by several students on Aug. 27, his fourth day at the school. He died on the spot, inside the classroom.
The attacking students were shouting insults at him while beating him, but no teacher or school staff came to his rescue.
The Head Teacher has been dismissed, and the prime suspect, a student identified as Muhammad Ahmed Rana, has been arrested.
The victim's father, Elyab Masih, who works as a laborer in a brick kiln, had saved his hard-earned money for the admission of his son.
The victim's mother, Riaz Bibi, said her son had been warned by his peers not to mix with Muslims at the school. She said her son was called a "chura," a derogatory term which refers to the people who belong to the lowest caste, according to the hierarchy in some South Asian societies.
Some even tried to convert the boy to Islam, Bibi said.
"My son was a kind-hearted, hard-working and affable boy," the mother was quoted as saying. "He has always been loved by teachers and pupils alike and shared great sorrow that he was being targeted by students at his new school because of his faith.
"Sharoon and I cried every night as he described the daily torture he was subjected to. He only shared details about the violence he was facing. He did not want to upset his father because he had such a caring heart for others.
"The evil boys that hated my child are now refusing to reveal who else was involved in his murder. Nevertheless one day God will have His judgement."
BPCA Chairperson Wilson Chowdhry said Christians are "despised and detested" in Pakistan.
The murder, he said, "serves only to remind us that hatred toward religious minorities is bred into the majority population at a young age, through cultural norms and a biased national curriculum."
He added, "The government of Pakistan failed to remove offensive texts within their national curriculum despite it having being highlighted by the United States Commission for International Freedom and potentially being a bar to future foreign aid."
Last month, a 16-year-old Christian boy in Pakistan was arrested for allegedly burning pages of the Quran, which under section 295-B of Pakistan's penal code, could mean the death penalty.
USCIRF ranked Pakistan among the top five countries with the strictest blashpemy laws in the world in a recent report, and warned that such laws are often used to target religious minorities.