'19 Kids And Counting' Reboot News, Update: Show's Revival Dependent On 'Jill and Jessa: Counting On' Success
'19 Kids And Counting' Reboot News, Update: Show's Revival Dependent On 'Jill and Jessa: Counting On' Success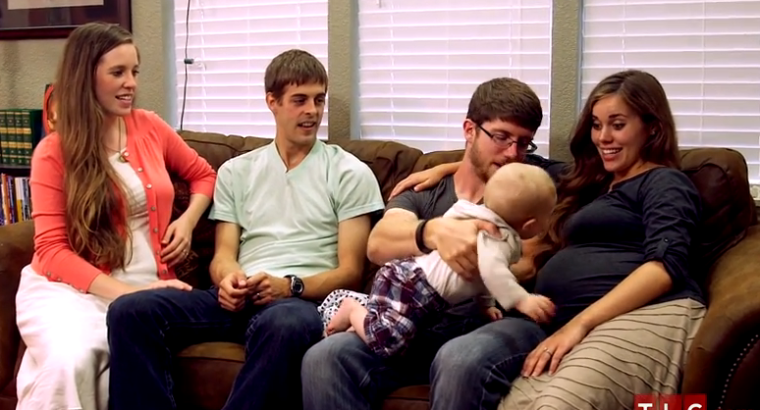 Five months ago, TV network TLC cancelled its top-rating reality TV series "19 Kids and Counting" after the show's feature family, the Duggar clan, got involved in a messy controversy involving molestation and acts of immorality. However, the channel still has some faith in the Duggars that in the previous months, it announced a spin-off show called "Jill and Jessa: Counting On."
The three-episode specials mainly stars Jill (Duggar) Dillard and sister Jessa (Duggar) Seewald along with their respective husbands, Derick and Ben.
Earlier reports said that the show, which is slated to hit the airwaves by the end of this year, seeks to document each of the newly-married Duggar women as they grow their own families.
The latest update from TheHollywoodGossip.com meanwhile said that if "Jill and Jessa" would prove to be a hit, the cabler will offer the cast a contract that signs them for a full season run.
A report from StarPulse.com said that TLC had reportedly lost almost $20 million following the cancellation of "19 Kids." The site speculated that the network could be using the spinoff to get the money flowing again not only for them but for the family as well, who has also suffered a serious financial setback.
There are a lot of claims indicating that the family, especially the girls, are still raking sentiments and attention from fans. After all, Jessa and Jill are among the girls who got molested as children by Jim Bob and Michelle Duggar's eldest son, Josh.
Despite them being portrayed as hapless victims, there are still those who are strongly against the entire family returning to the small screens. In fact, there are now a handful of social media accounts campaigning to boycott not only the clan but their home channel as well.
One of them, a Facebook page called "Take the Pledge to Boycott All Discover Channels" asks viewers to not tune into any TV station owned by Discovery Communications, with TLC included in the list, on the day that "Jill and Jessa" premieres.
"No More Duggar" is also another online movement which intends to deter any potential advertisers of any Duggar-related TLC programming.
Stay tuned for more updates.