20 Churches Destroyed, 100s of 'Sons' Killed in Syria; Christian Leader Reveals Dire Reality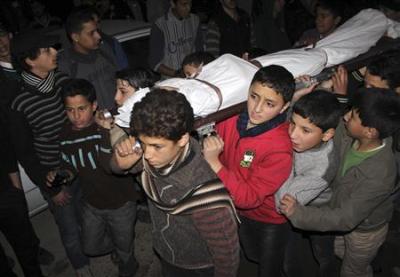 Twenty churches have been destroyed, damaged or abandoned, and around a hundred "of our sons have been killed," the Patriarch Gregorios III of Antioch, All the East, Alexandria and Jerusalem for the Greek Melkite Catholic Church has said, speaking about the dire situation of Christians in the Middle East.
The patriarch has said that Christians in particular need solidarity in the face of the extreme persecution currently being witnessed in Arab countries.
"The current phase in Syria has transcended the issue of the limited assistance," he said, noting that media reports do not begin to illustrate the current situation of citizens in the country, especially Christians.
He added, "Many of our sons have been kidnapped, and we've paid great sums to return them. Around one hundred of our children have been killed; while over a thousand different Christian sects have been attacked."
He continued, "Twenty churches have been destroyed, damaged or abandoned. The believers of our Lord and priests have been evicted. The priests have not reached to their people or prayed liturgy for over a year."
Furthermore he pointed out that around 200,000 citizens have left Syria or been displaced, noting that this is but a brief glimpse of the situation of their people.
Patriarch Laham also said that the churches are attempting to ease the suffering of their people amid the dire situation. He also thanked those people who helped them in and out of Syria, expressing his appreciation of Lebanon's welcome to displaced citizens of the country.