Watch 2,000 Years of Religious History in 90 Seconds to See Amazing Impact of the Great Commission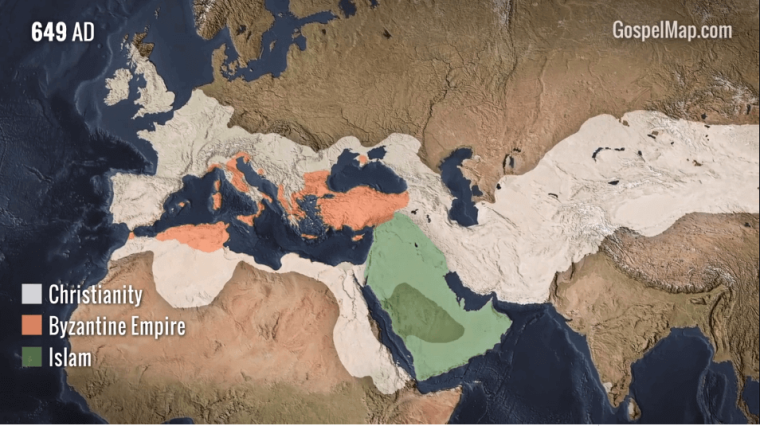 Throughout the ages, the Gospel has traversed borders and overcome language and cultural barriers to prick the hearts of mankind. The last 2,000 years of the spread of Christianity have been illustrated in an animated map that charts the Great Commission in the span of 90 seconds.
"The Spread of the Gospel," created by Western Conservatory of the Arts and Sciences, demonstrates how Christianity once extended far and wide from its cradle in the Middle East, experienced a brief period where it lost ground around the 820s AD, and rebounded a little over 100 years later. The map shows the proliferation of Christianity with the added context of the spread of the Roman and Byzantine empires.
Along with Christianity, the rise of Islam, the world's second-largest religion after Christianity, is also depicted — the two faiths overlapping in places like the Arabian Peninsula, in portions of northern Africa, and in parts of Spain and Portugal by the early 700s AD, according to the map.
Based in central Tennessee, Western Conservatory of the Arts and Sciences was established with the mission to "equip Christians to examine the cultures of our lives, homes, churches, and communities in light of the transforming and unstoppable Gospel of Jesus Christ."
The organization, established by the Botkin family, produces resources on history, culture, education, art, and even relationships and discipleship with the objective of "inspiring Christians with a more passionate desire to be conformed to the image of Christ and see Him preeminent in everything, (Colossians 1:18)."
Watch the video map below: