'2016: Obama's America' Movie Review – Getting Inside the President's Head
At the film's outset, it is clear that conservative activist Dinesh D'Souza wants to get inside the head of President Barack Obama perhaps like no one else ever has in the making of the fast-paced, documentary-style "2016 – Obama's America."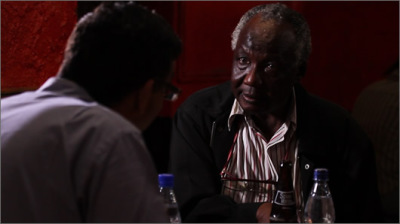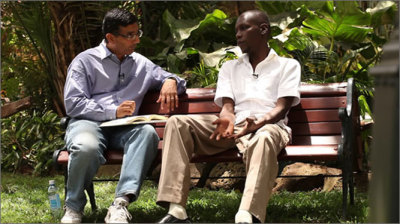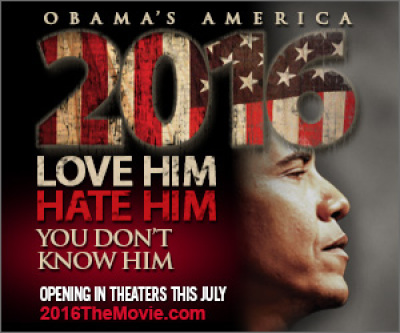 By juxtaposing Obama's Dreams From My Father – often using Obama's own voice from the audio book version – with narration that includes information from his own two books about the president's past and potential second term, D'Souza makes a strong, intellectual case that the president's dream for this country is not in line with what many consider to be the American dream.
"One of the themes in the movie is the anti-colonial goal of downsizing America in the name of global justice," D'Souza recently told The Christian Post. "So the core idea here is that America has become a rogue nation in the world and also that America enjoys a standard of living that is unconscionably high compared to the rest of the world. So anti-colonialism is a program of global reparations, not racial reparations. It's reparations for global injustice. Obama's goal is to shrink America."
That may seem like an unthinkable thought for a U.S. president to have. However, as "2016" develops, viewers see the giant jigsaw puzzle of Obama's life put together like never seen before. It brings to question, "Who's writing the history books?" What turns out to be one man's, one country's perception of wealthier nations partaking in oppressive takeovers in the past and present, is another man's, another country's view of economic recovery and modernization.
So, who will go see this movie?
I was told by the person in charge of the film's marketing (the movie's release is expanding to 400 theaters this weekend and to 700 theaters the following weekend) that "2016" has the potential to resonate with independents and U.S. immigrants.
Still, the film's producer, Gerald R. Molen (Schindler's List), is already being attacked by the president's supporters as making an "Obama-hate" film. Molen said he hopes the movie is "not preaching to the choir."
I would say that the movie needs to preach to the choir. Unlike the wave of spam emails passed around by many conservatives during the last presidential election season that had crude references to Obama, including a photo of his near-toothless Kenyan grandmother, "2016" is an intelligent argument against re-electing Obama for a second term.
In addition to getting an encapsulation of Obama's worldview as it relates to his father's and associates' views, perhaps the responsibility of whether liberals view the movie or not is whether their conservative friends invite them or not – instead of passing around the sophomoric emails that didn't prove too worthwhile last election.
Audiences are reported to be clapping with approval at the film's conclusion at theaters everywhere it is shown. The audience was clapping at the public viewing I went to. My own quick survey of a few friends that watched the film with me showed that the movie did not perhaps reveal to them anything new about Obama, but they agreed it was made in a well-done, understandable package.
D'Souza's experience during viewings was perhaps more dramatic. "I would describe it as powerful, energized, tumultuous, ferocious, almost revelatory. I've seen people weeping as they come out of the theater. There have been people that want to hug me, people that look dazed, every kind of extremely kind of powerful response," he told CP.
It may be too much to expect a large swath of America to see the movie. However, it touches on subjects every U.S. citizen should be interested in – democracy, socialism, and U.S., British, and Third World history – and what is more than likely motivating Barack Obama to make the decisions that he has made and still might make.
2016: Obama's America Review