30 Christians Heinously Persecuted for Their Faith Tell Their Stories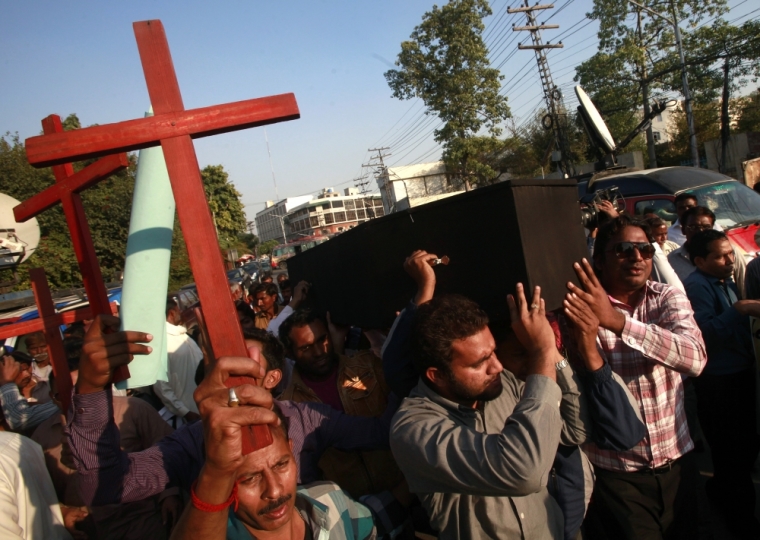 Prominent religious freedom advocate and evangelical figure Johnnie Moore has released a new book highlighting word-for-word testimonies of Christians worldwide who have endured the worst humanity has to offer and know what it truly means to be willing to die for Christ.
The Martyr's Oath: Living for the Jesus They're Willing to Die For was released Tuesday and highlights the real-life, vetted testimonies of 30 Christians who have endured horrifying acts of persecution simply because of their faith in Christ.
Moore, who authored the 2015 book Defying ISIS: Preserving Christianity in the Place of Its Birth and in Your Own Backyard, and a handful of his colleagues embarked on a three-month research project in which they interviewed and recorded the first-hand testimonies of dozens of believers who live in regions of the world hostile toward Christianity.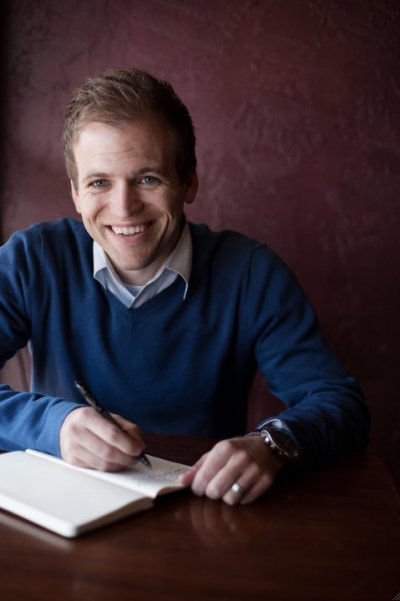 "Most of the stories in the book are recent stories, except for a few stories that are from the late '90s," Moore, an informal adviser to the Trump administration and a former senior vice president for communications at Liberty University, told The Christian Post in an interview.
"We intentionally chose to include countries that have received less attention, countries like Eritrea, Nigeria and regular people. There are some pastors and leaders in the book but there are more regular, everyday Christians who have this amazing faith."
Although Moore originally planned to interview over 100 people and pick 30 stories to rewrite in narrative form, he decided after listening to their stories that it would be a "disservice to not let them speak for themselves."
"The book includes their actual words verbatim to us. Their own personal testimonies of what they sacrificed for Jesus," Moore, a CP senior editorial adviser, explained. "Some of them that I sat with, I was brought to tears. When I was writing the book, I was brought to tears and when I was listening to these stories, I was brought to tears."
Moore recalled a Syrian refugee family he met with who had converted to Christianity after being exposed to the Gospel.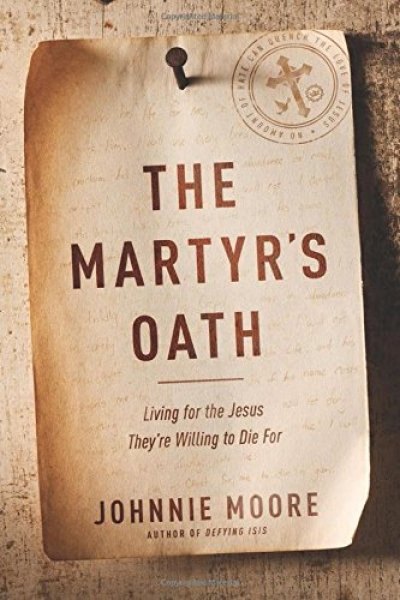 "Their relatives heard about [their conversion] and one of them was a jihadist in Syria. He wrote them a letter and the letter said, 'Either come back and convert back [to Islam], or I am going to crucify you. I know where you are. I am going to come and I am going to crucify you,'" Moore recalled.
"I'll never forget sitting at this table across from this family. They told us, 'We wrote him back and told him to come if you will but we are more than willing to die for Jesus. But please don't crucify us because we are not worthy to die the same way that Jesus died.' I was just knocked over by the power of their faith. There are just so many stories like that all over the world."
As estimates range from thousands to tens of thousands of Christians killed for their faith every year, the book recounts the story of one Nigerian woman who witnessed her own husband and children being beheaded by Boko Haram extremists.
The woman, who is referred to by the name "Rose," recalled the night that the deadly northeast Nigeria-based terrorist group came to their home.
"When the terrorists busted in, my husband shot everyone that came through the door. He had thirty-six rounds and fired them all. I saw eight people fall dead, and I watched others run away injured. Then he was out of bullets," Rose stated. "They came in and ordered him to lie down. That's when they cut off my husband's head entirely, then our children's heads."
As for Rose, who was pregnant at the time, she tried to escape but was later captured by the militants. She was pushed to the ground and a militant cut her neck severely and left her for dead. Although she laid there for about 36 hours before being rescued, she never died.
"That was the first miracle I ever experienced," Rose was quoted as saying. "How could I lie there for more than thirty-six hours? Bleeding as I was, yet I survived. It was God who protected me. God who allowed me to survive."
Rose's miracle was not the only one highlighted in Moore's book.
The book also tells the story of a 33-year-old Iraqi male referred to by the name of "Sami." Sami, along with his friends, encountered a group of extremists one day when they took a wrong turn while driving to An-Najaf.
Sami and his friends were abducted and blindfolded. After three days, they were placed in a row at the edge of a big hole as extremists began to fire bullets at them. At the time, Sami said that he had only heard of Jesus on television.
"Standing at the edge of that hole, I knew it was the last moment of my life, so I started to pray what I had heard on television: 'I love you Jesus. Have mercy on me and forgive me,'" Sami recalled.
As the gunmen began to shoot, Sami was pushed into the hole.
"Their game continued, and the corpses of other men fell over me," Sami said. "One of the gunmen shouted, 'someone is still alive.' So they started shooting at me again, but the corpse above me protected me. They thought I was dead."
Sami said that when the gunmen left to retrieve shovels to bury the bodies, they didn't return for hours, leaving him the chance to escape.
Despite his escape, Sami's family was not pleased to hear that he had prayed to Christ. He stated that his own father even told terrorists to kill him. When he was eventually caught by the angry Muslims, he was jailed in the cellar of an "Islamic court."
Sami stated that he was hung from his hands for three days from the ceiling of a tomb and tortured using brutal instruments for 15 days. He said that he was also electrocuted.
"I was covered with blood and left lying in that tomb filled with insects. The guards kept asking me to recant and promised to give me everything I could dream of if I renounced Jesus," he recalled.
Although Sami was told that he would be killed if he did not convert, he refused. On the night before his execution, Sami was miraculously able to escape through an opening he discovered in the ceiling.
In addition to Sami and Rose, Moore's book highlights the stories of Christians from nations like Ethiopia, China, Syria, Kenya, Iran, Algeria and Yemen.
"The Martyr's Oath is more of a message to awaken the Church to the lessons we need to learn from these believers and to the state of their faith and what we are missing in our own," Moore told CP. "It is my conviction that you cannot experience the fullness of the Christian faith unless you are being persecuted or you are close to those who are. ... That is the New Testament."
"They are all living lessons to this experience," he added. "We have to in the free church do more in order to not miss that whole piece of our faith. It is so easy to miss and we are awakened by these stories."