30,000 Soldiers Will Lose Jobs in Next 17 Months With Automatic Budget Cuts; 10K This Year, Another 20K Next Year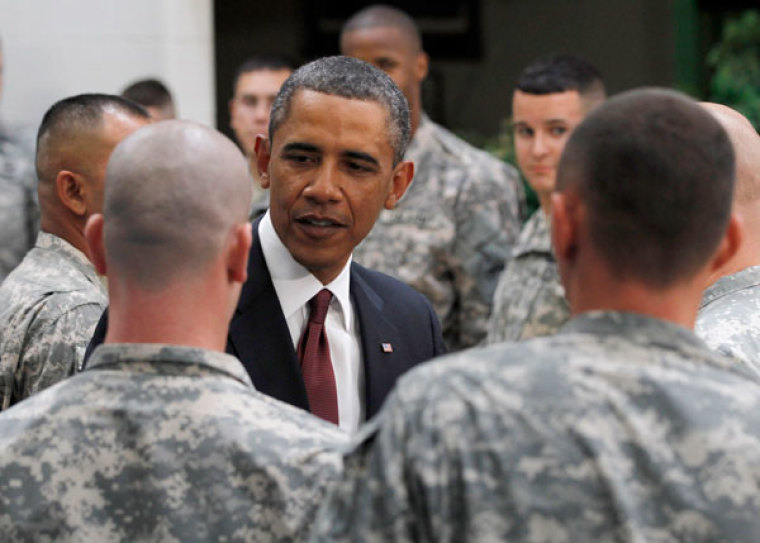 Automatic budget cuts known as "sequestration" are expected to shed some 30,000 soldiers from the active rolls in the next 17 months, with 10,000 of that number going in 2014 and another 20,000 to follow in 2015.
According to an Army Times report the cuts are the result of a larger effort expected to reduce the size of the U.S. Army to a force of 420,000 soldiers by 2019.
A recent accounting of the Army shows that on April 1 some 519,786 troopers were reported on active duty.
"The personnel total includes 4,000 West Point cadets and several hundred soldiers who are processing for separation because of physical disability, and several hundred others who have been identified for involuntary separation or retirement because of indiscipline or selection by force reduction boards," noted the Army Times.
That number is expected to dwindle to 510,000 by the end of fiscal year 2014 on Sept. 30 then drop to 490,000 by the end of fiscal year 2015.
The report explained that 15 percent of the annual cuts will be achieved through voluntary separation while the involuntary selections are expected to be approved by the Pentagon several months after the voluntary separations have been approved.
An earlier report by the USA Today explained that the reduction of the size of the Army to 420,000 by the end of the decade is expected to reduce military spending by $500 billion unless Congress restores the funding.
In that report, Army Chief of Staff Raymond Odierno warned Pentagon officials that a force of 420,000 couldn't fight wars abroad and protect the country at the same time. A force of 450,000 soldiers he said, would be "too small" and at "high risk to meet one major war."
Gordon Adams, a professor at American University and a budget official in the Clinton administration had noted, however, that the U.S. Army was more than ready to match any foe even with reduced numbers.
"Who else that we are going to fight in a ground war has 420,000 soldiers?" noted Adams in the report. "Silly, really. Of course, we can."