4 Christians Killed During Christmas Carol Massacre in Nigeria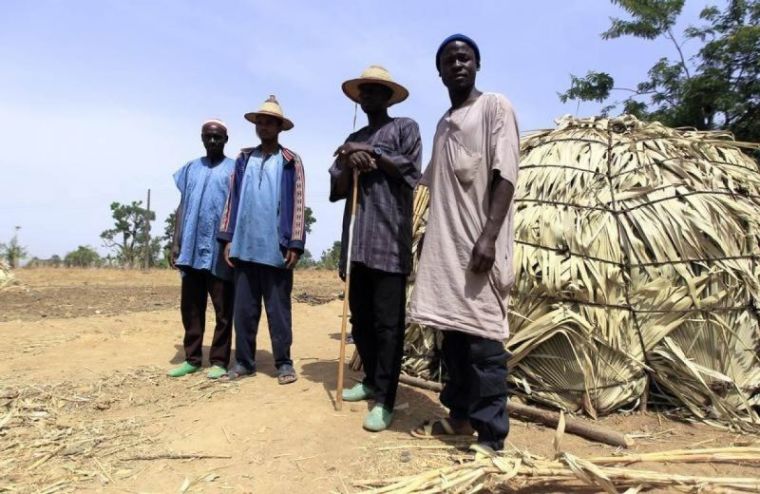 Four Christians were killed two days before Christmas during a senseless attack on a Christmas carol celebration in Nigeria.
Human rights advocates are condemning a massacre that occurred in the Kaduna state of Nigeria that left four people dead and 10 others critically injured. A Fulani herdsmen is suspected of carrying out the attack, as Fulani herdsmen have systematically carried out similar attacks on Christians in Nigeria.
The United States-based NGO International Christian Concern reports that the attack happened around 10 p.m. and was confirmed by a local pastor named Gideon Mutum.
According to Mutum, the attack occurred during "an interdenominational carol that comes every Christmas with Bible quiz, drama, songs and preaching."
The four people who were murdered have been named as Jude Haruna, Turaki Dauda, Kaffi Ali, and Amos Musa.
Southern Kaduna People's Union shared a statement condemning the attack with ICC.
"We have once again come under unprovoked and gruesome attack two days before Christmas," a statement from Yakubu Kuzamani, SOKAPU's national public relations officer, reads. "This has left us wondering why people who had gathered peacefully for joyful Christmas carols in their village should be gunned down for no reasons."
Southern Kaduna Progressive Youth Forum National Chairman Andrew Kure called the act "barbaric, wicked, and inhuman" and one that "should be condemned by all people of good conscience," according to Vanguard.
"We must commend the quick response of the security agencies, especially the special military task force set up to maintain peace and security in the area who got to the scene in good time," Kure was quoted as saying. "This singular act of professionalism by the OPSH forced the assailant to flee, in an attack that could have recorded more casualties."
According to Kure, authorities arrested suspects tied to the attack during a search operation.
Although Kure praised the response of the authorities, international human rights advocates are calling on the Nigerian government to do more to protect its persecuted Christian communities.
Nigeria ranks as the 12th-worst country in the world when it comes to Christian persecution, according to Open Doors USA's 2017 World Watch List.
ICC notes that Fulani herdsmen conducted a similar attack on Christians in Goska Village on Christmas Eve 2016. At least five women were killed and several houses were torched.
"The government in Nigeria must find a way to control the rampaging Fulani militants who have wreaked havoc on Christian farmers in central Nigeria," ICC regional manager Nathan Johnson said in a statement. "The devastation that they have wrought has left hundreds dead, and thousands without homes. If they are left unchecked, many more Christians will be left wondering, 'When will it be me?'"
According to ICC, there were over 100 attacks on Christian villages by Fulani herdsmen in 2017 that has left over 200 people dead.