4 things to know about the California recall election
Reasons for the recall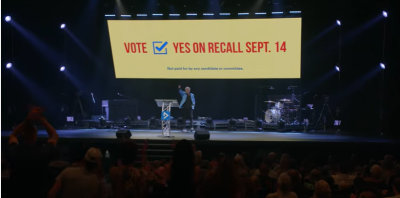 The reasons cited by critics for recalling Newsom are numerous and include complaints about his handling of the COVID-19 pandemic.
Recallgavin2020.com lists several reasons for his removal, including "On-Going Shutdowns," "Highest Homeless Rate in our Nation," "Infringements of our 2nd Amendment Rights," "Highest State Income Tax in our Nation" and "Zero Accountability and Transparency on Spending."
Greg Fairrington, the well-known pastor of Destiny Christian Church in Rocklin, told his congregation in an August sermon to support the recall of Newsom.
Fairrington explained in a statement to The Sacramento Bee that he thinks the "policies and politics" of Newsom "have continually contradicted the Word of God and have been in opposition with the millions of Christians in California."
"My comments on the recall do not support a candidate but rather highlight the unfortunate actions by Gov. Newsom that have traumatic consequences for families, schools, communities, and the church," stated Fairrington.
"This is not a political issue, but a moral one, and it is the responsibility of the church to our community to preach what Ephesians 5:11 says, 'Take no part in the unfruitful works of darkness, but instead expose them.'"