5 Christian Movies Hitting Theaters Nationwide in 2019
"Roe v. Wade"
Actor Nick Loeb is the co-director of the upcoming film "Roe v. Wade" about the landmark Supreme Court case.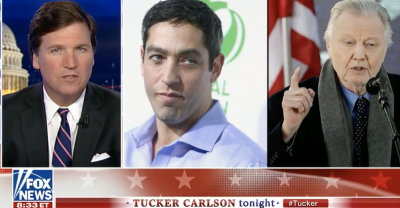 The "Roe v. Wade" film was made to show the history of "what happened from 1966 through 1973" that led to the Supreme Court's decision declaring existing state laws banning abortion unconstitutional. The featured film will tell "the untold story of how people lied, how the media lied, and how the courts were manipulated" to legalize abortion nationwide which has led to the killing of more than 60 million Americans, Loeb said in an interview on Fox News' Tucker Carlson in March.
The cast includes famous Hollywood celebrities such as Jon Voight, Robert Davi, Corbin Bernsen, John Schneider and Stacey Dash, along with Loeb.
"Roe v. Wade" was written and directed by Cathy Allyn and Loeb, and was produced by Alveda King, Cathy Allyn and Mindy Robinson.
For more information about the film, click here.