5 Evangelical Leaders React to Kavanaugh Sexual Assault Accusation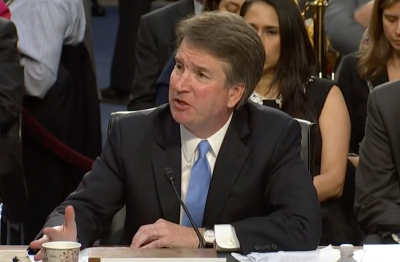 Conservative evangelical leaders have been vocal in their support of Supreme Court nominee Brett Kavanaugh, but has the recent allegation that the 53-year-old sexually assaulted a woman over three decades when he was in high school changed their minds?
At least one notable evangelical leader is now more cautious in how he sees the Kavanaugh nomination while several others remain steadfast in their support of the nominee despite The Washington Post's report about California Professor Christine Blasey Ford's claims that Kavanaugh tried to rape her at a party when they were teens growing up in Maryland.
The accusations have been denied by Kavanaugh, who released a statement Monday saying that "this never happened" and asserted that he is willing to talk to the Senate Judiciary Committee about the allegations.
Ford and others are calling for an FBI investigation into the allegations before the Senate holds hearings. The Department of Justice said the FBI will not investigate the matter because it does not involve a potential federal crime. Senate Judiciary Committee Chair Chuck Grassley, R-Iowa, offered Wednesday to send aides to interview Ford at her home, if that would make her more comfortable.
In the following pages are five evangelical leaders' reactions to the Kavanaugh sexual assault allegations.