5 Non-Fox News Journalists Who Won't Give Obama a Break
Do you think Fox News is the only network that wants the Obama administration to come clean on its numerous scandals? Think again. Here are five non-Fox News journalists who are demanding answers.
Sharyl Attkisson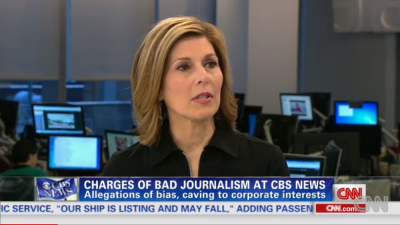 Sharyl Attkisson, an award-winning investigative journalist, used to work at CBS News. When she used her talents to spotlight idiosyncrasies in the Obama administration, Attkisson claims, the network showed little interest. After being unable to pursue the "Obamacare," Fast and Furious and Benghazi scandals at the network, Attkisson chose to resign in March.
In an April 20 interview with CNN's "Reliable Sources," she accused CBS News of caving to corporate interests and being driven by its liberal bias.
Attkisson is now an independent journalist with a blog, sharylattkisson.com, subtitled, "Untouchable Subjects. Fearless Reporting," and a forthcoming book, Stonewalled: My Fight for the Truth Against the Forces of Obstruction, Intimidation and Harassment in Obama's Washington.
Lara Logan
Lara Logan, a veteran Middle East reporter from South Africa currently working for CBS' "60 Minutes," has been relentless in her investigations into terrorism and the Benghazi scandal.
In an October 2012, speech, she accused the Obama administration of propagating a "major lie" that terrorists were retreating.
"I don't care who's in power. I don't care who's behind it," she said.
On Oct. 27, 2013, Logan was the reporter for a "60 Minutes" segment on Benghazi. That report used an unreliable source, which Logan later apologized for.
A Sunday New York Magazine article by Joe Hagan suggests that Logan may soon be fired from CBS for that report. Allie Jones at The Wire writes that Hagan's article is sexist because of its title, "Benghazi and the Bombshell," and because Hagan refers to Logan's attractiveness throughout the article.
Jonathan Karl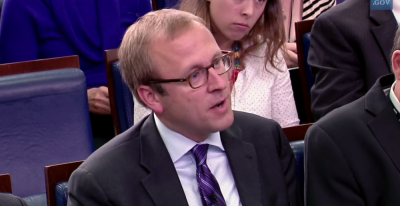 ABC News White House Correspondent Jonathan Karl has developed a reputation for being a constant irritant to White House Press Secretary Jay Carney.
In November 2013, Karl, who sits on the front row during Carney's daily press briefings, challenged the administration's claim that those who want to sign up on the "Obamacare" health exchanges can do so by mail or phone even though the website was broken. All the applications, even those by mail and phone, must still be processed through the website, Karl pointed out.
"Jon, I get it," Carney mockingly responded while pointing his finger at the reporter. "But the person who calls isn't the one who continues to wait after the paper application is filled."
Without flinching, Karl responded, "your mocking is entertaining, but the president said you can apply within 25 minutes."
Another round (there are many) of Carney vs. Karl occurred last Wednesday. After Carney claimed that a White House email about the talking points provided to Ambassador Susan Rice before she appeared on five talk shows the Sunday after the Benghazi attack was not about Benghazi, Karl was perplexed.
Carney and Karl went back and forth about that claim for about eight minutes.
"Ambassador Rice went on those shows, and she said that the attack in Benghazi was rooted in protests over an Internet video," Karl said. "We now know that that was not true. ... It did not come from the CIA.
"You stood there at the podium time after time and said that she was referring to talking points created by the CIA. Now we see a document that comes from the White House, not from the CIA, attributing the protests to the video, and we have the former director of the CIA saying that that was not something that his analysts had attributed it to."
James Risen
The Obama administration is trying to send James Risen to prison for refusing to testify about one of his supposed sources. Risen, a Pulitzer Prize-winning New York Times reporter, wrote a book about botched CIA efforts to sabotage Iranian nuclear research during the Clinton administration. In a case that could go to the Supreme Court, the Obama Justice is pursuing prosecution of Risen's supposed source under the Espionage Act.
Risen was a featured speaker at last week's 8th Annual Reva & David Logan Investigative Reporting Symposium (no relation to Lara Logan). Risen urged his fellow reporters to stop regurgitating what the Obama administration feeds them.
"We've been too accepting of rules and mores of, first, the Bush administration and, now, the Obama administration. We have to stand up and begin to fight back … we need to think about how to challenge the government in the way we're supposed to challenge the government," he said, according to Attkisson.
Jill Abramson
Risen's boss, New York Times Editor Jill Abramson, has been one of his biggest defenders, and, by extension, one of the most vocal critics of how the Obama administration treats reporters. In a January interview, she said that she has covered every presidency since Ronald Reagan, and Obama is the "most secretive."
"It's on a scale never seen before. This is the most secretive White House that, at least as a journalist, I have ever dealt with," she said.
Honorable Mentions
This is not a complete list. A few other reporters who are not affiliated with conservative media outlets have shown a willingness to challenge the Obama administration. Honorable mentions go to CNN's Wolf Blitzer and Jake Tapper, CBS' Bob Scheiffer, and The New Yorker's Ryan Lizza.