Where Did These 5 Popular Christmas Traditions Come From?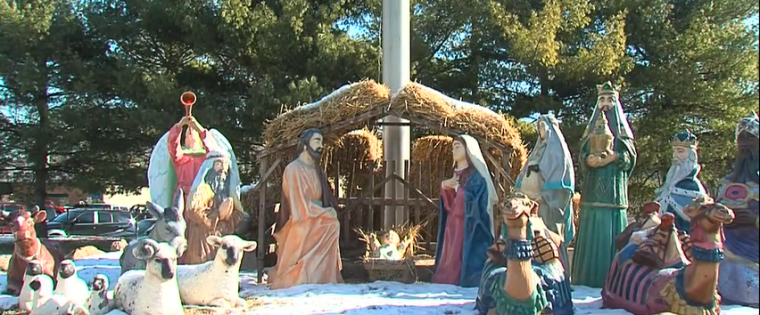 Christmas is a time full of tradition, as the holiday has been celebrated for centuries long before the United States was a thought or Europe knew about America.
This special wintry time of year is full of Santa Clauses, evergreen trees, mistletoes, presents, and a host of good cheer and family gatherings.
Ever wonder where some of these traditions came from? Listed below are some Christmas traditions and where they came from.
1. December 25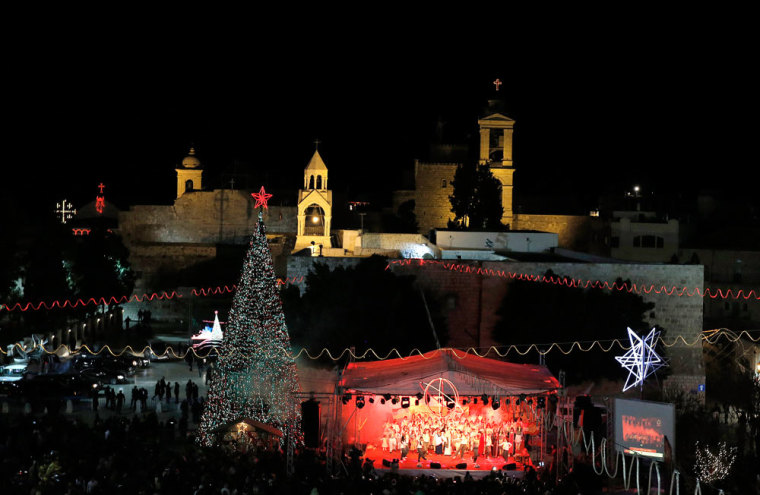 For ages people have celebrated Christmas on the 25th day of December. The date is so widely accepted that in the United States it is a federal holiday.
However as to the actual likely birthday of Jesus Christ, the December date was probably not the actual day. At the least, it's not for historical accuracy that the day was selected.
It is commonly believed that the date comes from the pagan Roman holiday of Sol Invictus, which was practiced on December 25.
Early Christians, interested in using pagan symbols and holidays to spread the Gospel, incorporated the popular date since they lacked the knowledge as to when Jesus was actually born.
However some, including scholar Andrew McGowan, have disputed this, arguing that the December 25 date may have come from an early church assumption that Christ was conceived at the same time of year as he died, which was in the spring, thus setting up a December birthday.
"… the actual date might really derive more from Judaism — from Jesus' death at Passover, and from the rabbinic notion that great things might be expected, again and again, at the same time of the year — than from paganism," wrote McGowan.
"Then again, in this notion of cycles and the return of God's redemption, we may perhaps also be touching upon something that the pagan Romans who celebrated Sol Invictus, and many other peoples since, would have understood and claimed for their own, too."
2. Santa Claus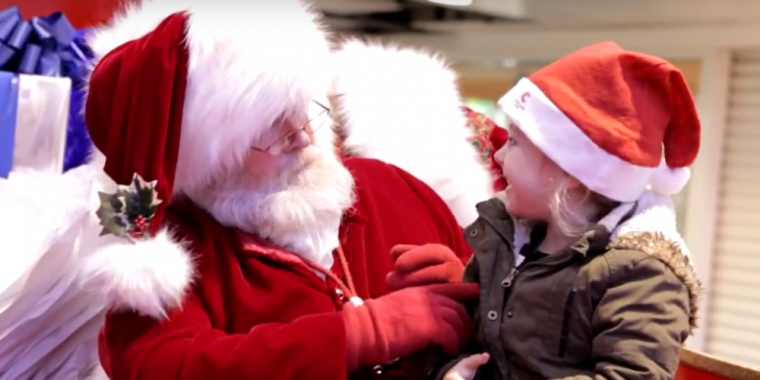 The jolly old fellow who wears red with white trim is a common image of the secular side of the annual holiday observance.
Large numbers of men dress up as Santa and are found at shopping malls, while music, commercial promotions, and even a couple movies have centered on the Claus.
Santa and the way we know him is more recent than one may assume. Claus' direct historical ancestor is Saint Nicholas.
St. Nicholas was a Greek bishop who lived during the third and fourth centuries. He was eventually buried in Bari, Italy.
"Nicholas was neither fat nor jolly but developed a reputation as a fiery, wiry, and defiant defender of church doctrine during the 'Great Persecution,' when Bibles were put to the torch and priests made to renounce Christianity or face execution," noted National Geographic.
"Nicholas defied these edicts and spent years in prison before Constantine brought Christianity to prominence in his empire. Nicholas's fame lived long after his death (on December 6 of some unknown year in the mid-fourth century) because he was associated with many miracles, and reverence for him continues to this day independent of his Santa Claus connection."
 3. Mistletoe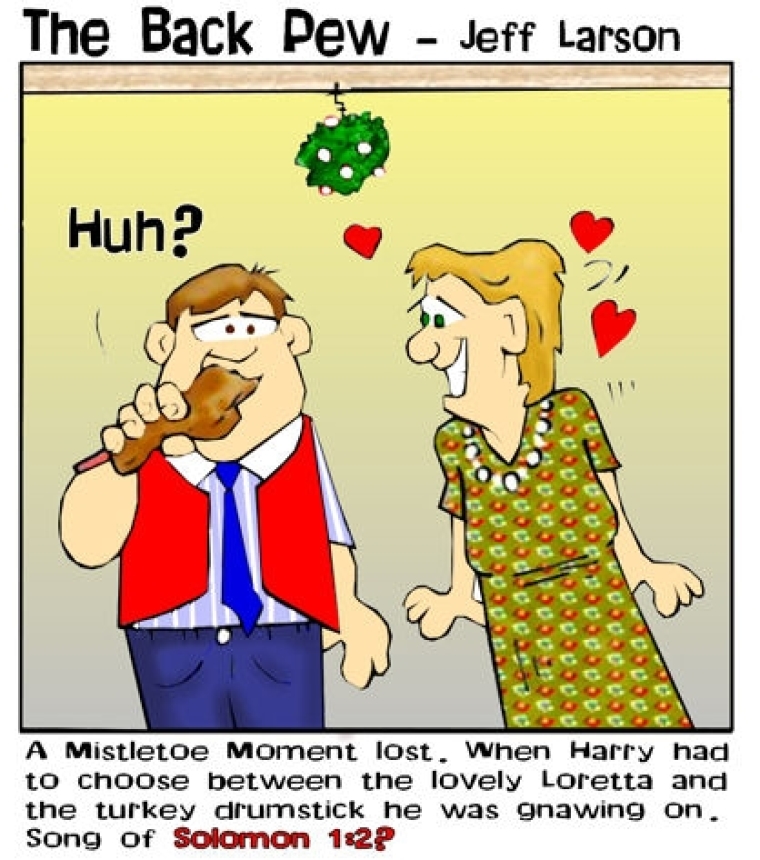 One of the more romantic, if not occasionally racy, traditions of the holiday season are the mistletoes hung at various places.
According to the holiday rules, if a couple are underneath a hanging mistletoe, they are supposed to kiss each other, presumably on the lips.
Mistletoe was long considered a symbol of fertility and health, with the idea of kissing underneath it being first recorded as happening in early modern England.
"Just how it made the jump from sacred herb to holiday decoration remains up for debate, but the kissing tradition appears to have first caught on among servants in England before spreading to the middle classes," according to history.com.
"As part of the early custom, men were allowed to steal a kiss from any woman caught standing under the mistletoe, and refusing was viewed as bad luck."
4. The Christmas Tree
Perhaps the tallest longstanding tradition of the Christmas season, what American observance of the happy holiday would be complete without a big tree in the living room?
Christmas trees are a key symbol of Christmas so widely accepted that the ones on government tend to be spared the church-state lawsuits that often attack nearby manger scenes.
Long before Christ was born, cultures in wintry regions were known to take home types of vegetation, according to christmastreehistory.net.
"Dating back centuries before Christ, cultures brought evergreen trees, plants, and leaves into their homes upon the arrival of the winter solstice, which occurs in the northern hemisphere between December 21st and 22nd," said the website.
"Although the specific practices were different in each country and culture, the symbolization was generally the same: to celebrate the return of life at the beginning of winter's decline."
Over time Christians adopted the symbol for Christmas, with German states being the first to do so during the 1500s and eventually introducing the practice to other Western European nations and the United States.
5. Lights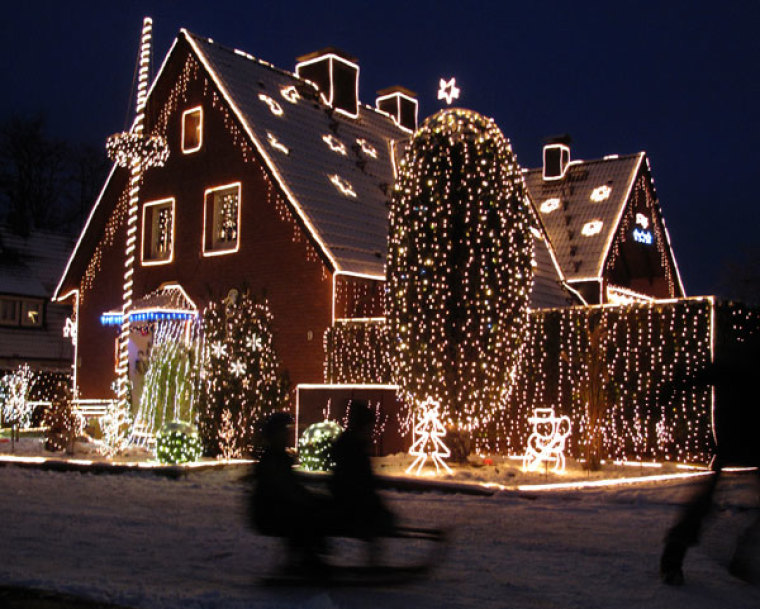 For many Americans, Christmas is not the same without getting into a car and driving around town to look at lights.
Observed at a time of year when sunlight is scarce, Christmas lights often illumine the dark world around them and bring amazement to onlookers.
Over the years lights displays have become increasingly colorful and coordinated, including music and cleverly conducted sequences.
Setting up lights for Christmas can be found at least as far back as the 1600s, when candles were placed on trees, according to Mary Bellis of inventors.about.com.
"In 1882, the first Christmas tree was lit by the use of electricity. Edward Johnson lighted up a Christmas tree in New York City with eighty small electric light bulb," wrote Bellis.
"It should be noted that Edward Johnson created the first string of electric Christmas lights that were then mass produced around 1890."