65-Y-O Pro-Life Activist Punched in Face, Beaten While Praying at Planned Parenthood Abortion Clinic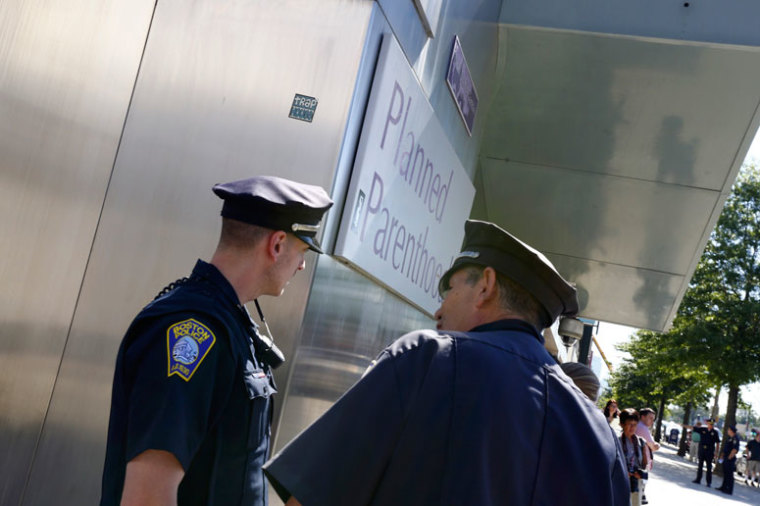 A 65-year-old man praying outside a Planned Parenthood abortion clinic in Florida was hospitalized after being punched in the face by an attacker.
Naples Daily News reported that Joe Alger was punched several times outside Planned Parenthood Naples Health Center while he was speaking out against the abortions being performed there.
A man fitting the description of the attacker was later escorted by a sheriff's deputy from the clinic, but he was not arrested as Alger decided not to press charges.
"It's a painful situation, and I'm not going to make it any worse," said Alger, who was taken to a hospital.
Sheriff's spokeswoman Krista Williamson confirmed that both parties declined to press charges and that no arrests were made.
Protests outside the Naples abortion clinic is a regular occurrence, with Planned Parenthood volunteers often stationed outside to escort patients into the building.
Carol Gentile, one of the protesters, said that she witnessed the attack on Alger, explaining that it happened while he was saying his rosary.
Alger was knocked on the ground following the punch by the identified man, and then was punched a second time, while the man hurled obscenities.
"I have never ever seen this type of aggression or fighting (here)," Gentile said. "It is a peaceful protest."
A Planned Parenthood volunteer said the Sheriff's Office was initially called when Alger allegedly trespassed on the clinic's property.
Planned Parenthood spokeswoman Sarah Scully said: "Nothing is more important to us than the health and safety of all people, and we remain focused on fulfilling our mission of delivering high-quality health care to our community, no matter what."
Scully continued: "There was an unfortunate incident at our Naples health center today when a fight broke out between a trespassed protester and a patient's support person. Our staff responded to the safety needs of both parties and our patients, and are now working with the Naples police to handle any follow up."
In a separate incident between pro-life and pro-choice activists in Toronto, Canada, last month, a male hairdresser roundhouse kicked a pro-life woman in a video that went viral online.
The attacker, identified as Jordan Hunt, attempted to explain away his violent actions by saying he had tried to kick away the phone with which the activist was recording him. He later turned himself over to police.
Marie-Claire Bissonnette, the activist who was kicked, said that she and about 76 other pro-life protesters were taking part at an event called Life Chain.
"I did not see it coming. I didn't anticipate any violence," Bissonnette said. "As soon as he kicked me, the only thing I could think of was to get the police, make sure someone calls the police."