7 Christian Church Leaders Fined for Fighting Muslim's Takeover of Evangelical School in Sudan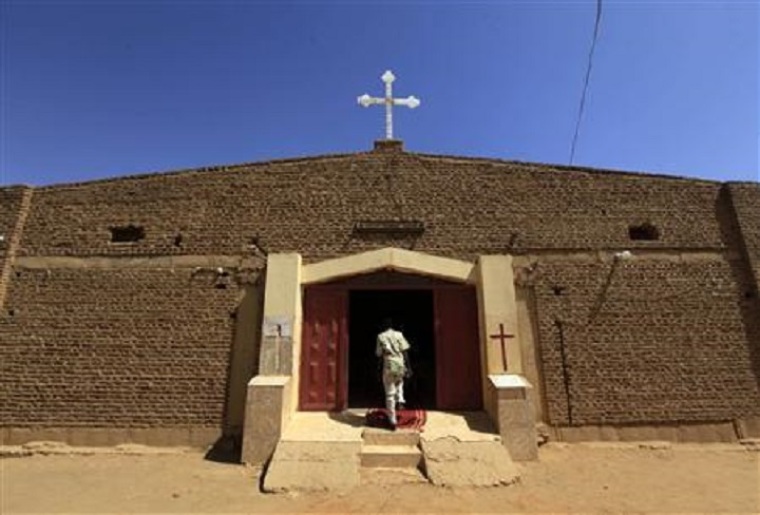 Seven Christian church leaders in Sudan have been fined by a court for deciding to fight a Muslim businessman's attempted takeover of a church-owned school.
According to Morning Star News, Sudan Presbyterian Evangelical Church elder Yohanna Tia has been fined the equivalent of $275 for objecting to authorities over attempts to seize the Evangelical School of Omdurman.
As many as 26 SPEC leaders have appeared in court recently over their protests against the takeover. Seven were fined while 19 were released due to a lack of evidence against them.
Muslim businessman Hisham Hamad Al-Neel has been attempting to take control of church lands. A judge ruled in December that he should also be allowed to take over houses belonging to church elders.
Al-Neel's takeover efforts forced two Christian families to be evicted from their homes in December, with children as young as 1 year old being left homeless.
Christians have said that Al-Neel's move is part of an ongoing campaign to trample the rights of believers in the country who, according to persecution watchdog groups such as Open Doors USA, suffer some of the worst persecution in the world.
The country's government has been carrying out systematic confiscation and demolition of both churches and mosques. U.S. Deputy Secretary of State John Sullivan called for an end to such efforts back in November during a visit to Al-Koran Al-Karim University in Omdurman.
"The government of Sudan, including the federal states, should also immediately suspend demolition of places of worships, including mosques and churches," Sullivan said at the time.
Activists have separately accused the Sudan government of not only detaining pastors and religious leaders, but also of cracking down on human rights activists and political dissidents.
"The Islamic Republic of Sudan is waging genocidal war against the black, African marginalized people groups in Darfur, Nuba Mountains, Blue Nile State, and in the Nubian areas of North Sudan," said Faith McDonnell, religious liberty programs director at the Washington, D.C.-based Institute on Religion & Democracy.
Despite the ongoing arrests and escalating persecution in the country, a pastor in Sudan said in November that Christianity is "still alive" and remains strong, albeit a minority.
"I want to say, as a ministry in Sudan, we want people to know that in spite of the situations that we are going through, that Christianity and the Church in Sudan I think is still strong. What has happened has astonished us," a Baptist pastor, identified only as James, said at the time.
"But the simple Christians or simple Church or simple people who believe that God is involved in this situation, they encourage us and give us the hope that Christianity will not finish in Sudan," he added.
"We continue and I want people to know that Christianity in Sudan is still alive."