74% of Large Churches Training Next Generation of Leaders From Within, Study Finds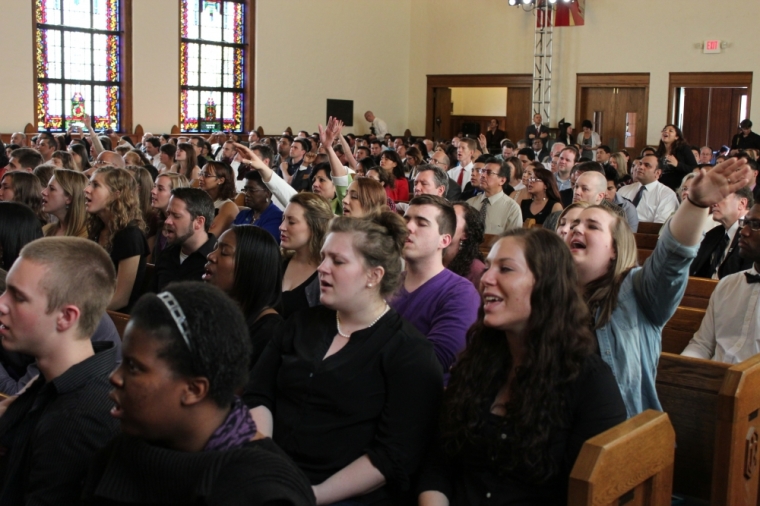 Seventy-four percent of large churches offer their budding future leaders or pastors-in-training an internship or residency, a new national study finds.
Sponsored by Southeastern University and overseen and authored by the Leadership Network's Director of Research Warren Bird, Ph.D., the study examined the leader training process of over 300 churches. The findings are detailed in a report titled Leaders in Training: Internships and Residencies Help Churches Shape Future Leaders.
Significant findings include the fact that churches demonstrate a high level of confidence in the success of their programs, and the most important measure of that success is the maturity of the intern. Most churches offer multiple programs and specialties and the number of intern and resident programs has recently seen a brisk increase, the study finds. 
The most effective church leaders receive mentoring on an on-going basis, says LifeWay Christian Resources President and CEO Thom Rainer in an op-ed published by The Christian Post last week. "The most effective church leaders are being continuously and intentionally mentored," he writes.
Rainer explains that mentoring doesn't always occur in a one-on-one setting. "Some church leaders are in a group discussion, like an ongoing digital chat room. They are mentoring one another and challenging one another. Another form of mentoring is one person mentoring a few individuals at a time."
The Leadership Network study also finds that the best interns and residents come from within the congregation itself, and after completing a program more than one-third of participants become church staff. Also, recent graduates offer the largest pool of candidates for these programs, and early fall and summer are the most popular times to begin.
Serving over 200,000 leaders worldwide, the Leadership Network is a nonprofit organization that acts as a catalyst for innovation movements that enable the church to have greater impact for the glory of God, says the organization's website.
Founded in 1935 as the Alabama Shield of Faith Institute, Southeastern University is a private Christian liberal arts university that is committed to preparing the next generation of leaders to be influential servants in their careers and communities. SEU is the largest Assemblies of God educational institution in the United States.