A Look at the Cultural Backlash to the Transgender Movement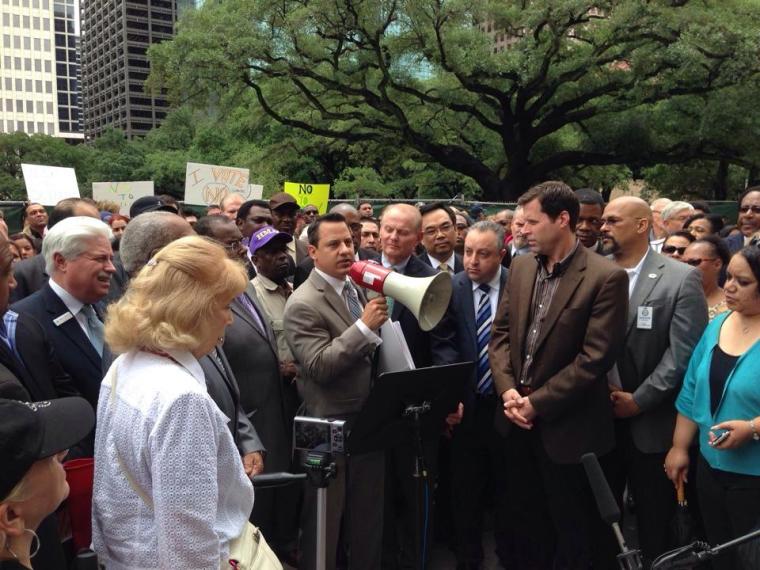 Editor's Note: This is Part 5 in a Christian Post series on how Christians should respond to transgenderism. Part 5 will look at popular backlash against pro-transgender policies. Read Part 1, Part 2, Part 3 here and here, and Part 4.

The increasing efforts of both government and private sectors to advance transgender identity have not gone unchallenged. There have been many instances of large-scale backlash to this advancement. 
The Boys Scouts of America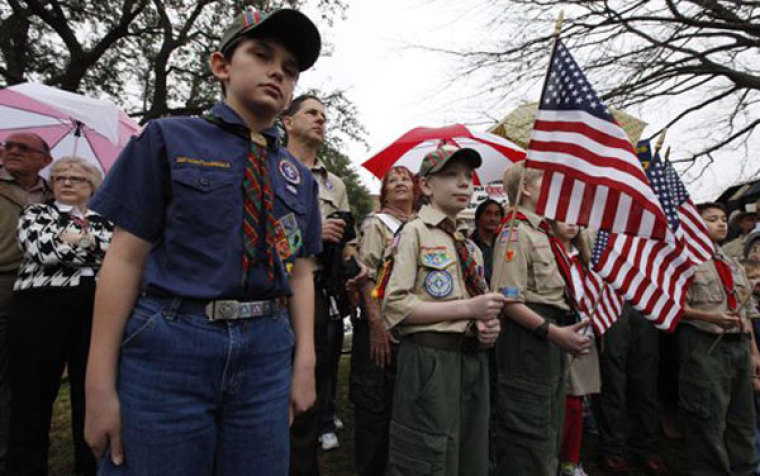 In January, the Boy Scouts of America announced they were going to allow girls who self-identified as boys to become members of their organization.
"For more than 100 years, the Boy Scouts of America, along with schools, youth sports and other youth organizations, have ultimately deferred to the information on an individual's birth certificate to determine eligibility for our single-gender programs," said the Scouts.
"However, that approach is no longer sufficient as communities and state laws are interpreting gender identity differently, and these laws vary widely from state to state."
The move garnered outrage from many conservative groups and churches, many of which opted to cut ties with the Boy Scouts over the decision. 
Possibly the largest backlash came in May when the Church of Jesus Christ of Latter-day Saints announced that, starting in 2018, they were ending their older teen programs with the BSA; a move that would take about 180,000 teenage boys out of the Boy Scouts of America.
In a "Questions and Answers" entry on their website, the LDS Church explained that they will still offer scouting programs for boys aged 8 to 13.
"The BSA has always allowed the Church to operate its programs in ways that are consistent with our standards and beliefs, and they have been very supportive. This change is to address the needs of young men ages 14 to 18. The Church is always evaluating what is best for our youth and families, and will continue to do so," the LDS Church said.
For Southern Baptists, the denomination had already expressed opposition to the BSA's changed policy to allow openly gay members in 2013 and asked individual churches to prayerfully assess their continued relationship with the BSA. Some, including Russell Moore, president of the SBC's Ethics & Religious Liberty Commission, believe the latest change to allow transgender persons will be the last straw as churches consider cutting ties.
Other churches have also chosen to sever ties with BSA over its transgender policy though moreso on a local level rather than a denomination-wide level. Meanwhile, some are choosing to continue their relationship with the BSA but have indicated that they will not allow transgender youths, considering church-affiliated units are exempt from the LGBT rules.
Target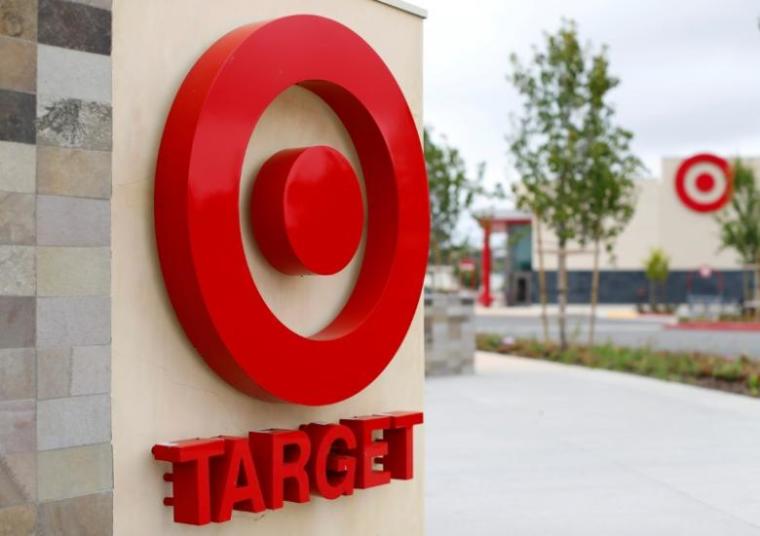 In April 2016, Target's corporate leadership announced that they were going to allow customers and employees to use the facilities of their chosen gender identity rather than their biological sex.
"In our stores, we demonstrate our commitment to an inclusive experience in many ways. Most relevant for the conversations currently underway, we welcome transgender team members and guests to use the restroom or fitting room facility that corresponds with their gender identity," stated Target.
"Everyone deserves to feel like they belong. And you'll always be accepted, respected and welcomed at Target."
However, Target received intense backlash for their decision, with over 1.5 million people signing a boycott petition by the American Family Association.
In April, Target CEO Brian Cornell admitted that the outrage over their transgender facilities policy was driving away customers.
"Cornell expressed frustration about how the bathroom policy was publicized, and told colleagues he wouldn't have approved the decision to flaunt it. Target didn't adequately assess the risk, and the ensuing backlash was self-inflicted, he told staff. Now, it was too late to reverse course," reported the Wall Street Journal.
AFA President Tim Wildmon told CP in an interview last month that he believed the boycott his organization oversaw has influenced other companies to not follow Target's policy.
"We know for a fact that many companies have not announced the same type of dangerous policy that Target adopted because they have seen what the boycott has done to Target," said Wildmon.
"I think the boycott has stopped this movement dead in its tracks, at least for the foreseeable future. This is remarkable given the power of the LGBT activists machine in our country. They are used to getting what they want when they demand it."
The Obama Directive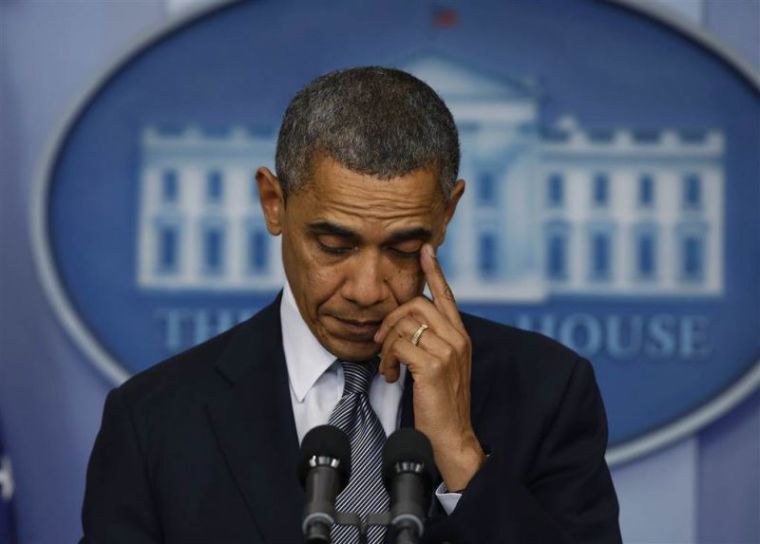 President Barack Obama's directive for public schools demanding that they interpret Title IX's measure against sex discrimination to include gender identity met several defeats after its issuing.
The move was unpopular, with a May 2016 Rasmussen poll finding 51 percent of parents opposed to it, 33 percent in favor, and 16 percent undecided. 
Within a week of the directive being released, over 82,000 people signed a Family Research Council petition denouncing the guidance.
"The Obama administration's overreach in bullying parents and local school districts by threatening loss of federal dollars if they do not follow its guidance in allowing students to use facilities such as restrooms, showers, and locker rooms of the opposite biological sex is both unlawful and dangerous to our children," stated the petition in part. 
In August 2016, District Court Judge Reed O'Connor ruled in favor of a lawsuit brought by several states against the Obama directive.
"Defendants are enjoined from enforcing the guidelines against plaintiffs and their respective schools, school boards, and other public, educationally-based institutions," decided O'Connor.
"All parties to this cause of action must maintain the status quo as of the date of issuance of this order and this preliminary injunction will remain in effect until the court rules on the merits of this claim, or until further direction from the Fifth Circuit Court of Appeals."
In February, the Justice Department under President Donald Trump rescinded a request to lift the injunction placed on the directive and then later that month withdrew the directive altogether.
However, vestiges of the directive appear to remain, as a June memo from the Department of Education noted that schools could be punished for using the wrong pronouns for transgender students.
The acting assistant secretary for civil rights, Candice Jackson, issued the memo on June 6 and said that the department's lawyers and investigators will consider complaints of discrimination by transgender students on a case-by-case basis.
Trump's Transgender Military Announcement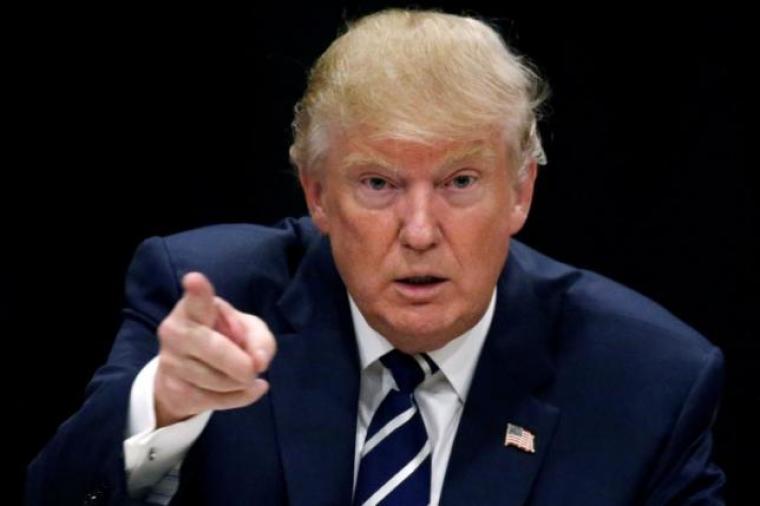 In another distancing from the previous administration, President Trump announced on Twitter in July that he was reversing an Obama era program meant to allow transgenders to serve openly in the military.
"After consultation with my Generals and military experts, please be advised that the United States Government will not accept or allow ... Transgender individuals to serve in any capacity in the U.S. Military," tweeted Trump.
"[Our military] cannot be burdened with the tremendous medical costs and disruption that transgender in the military would entail."
Previously, the military had asked for and gotten a delay in the implementation of the new policy pending research into the impact of such a program. 
Vice Chairman of the Joint Chiefs Gen. Paul Selva explained in a Senate Armed Services Committee hearing in July that a "disagreement on the science" as well as "a host of other issues" led them to request the delay. 
Trump's announcement drew outrage from progressive groups and praise from many social conservatives. However, the military itself denied that the tweets made this offiical. 
U.S. Marine Corps General Joseph Dunford, chairman of the Joint Chiefs of Staff, sent a message to military leadership in response to the Trump tweets, saying that the social media statements do not change policy.
"I know there are questions about yesterday's announcement on the transgender policy by the President," stated Gen. Dunford, as reported by Politico.
"There will be no modifications to the current policy until the President's direction has been received by the Secretary of Defense and the Secretary has issued implementation guidance."
Houston and HERO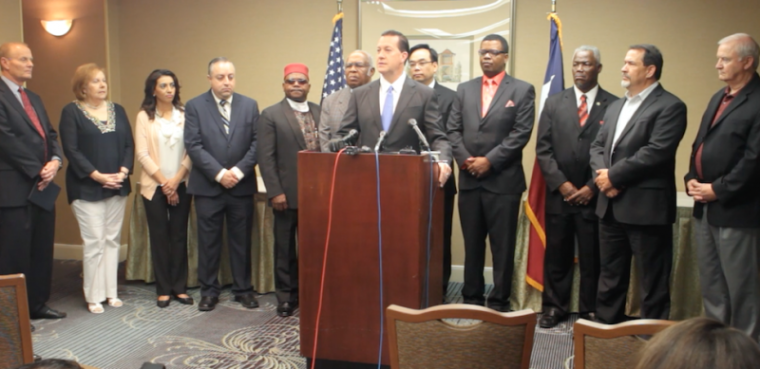 Houston's leadership tried to stop the referendum on their Equal Rights Ordinance, which critics argued forced businesses and churches to allow men to use women's bathrooms.
A lengthy battle ensued when the city refused to allow for the referendum. During that time, Houston Mayor Annise Parker controversially subpoenaed five local pastors for their sermons and religious writings — a move that brought criticism from even supporters of HERO.
In November 2015, HERO was defeated at the ballot box, as 62 percent of Houston voters rejected the ordinance.
The Rev. Dave Welch, one of the "Houston Five" who was subpoenaed, told The Christian Post in a late July interview that he believed HERO was defeated because he and his organization, the Houston Area Pastor Council, effectively got their message out about the ordinance.
"We were able to successfully communicate the onerous threat the ordinance presented to the privacy and safety of women and children in public facilities such as restrooms, showers, locker rooms and changing rooms, as well as the threat to the freedom of religion and speech in punishing individuals, business owners and employees who declined to provide service for same sex 'weddings' or allow biological males into women's private facilities," said Welch.
"The religious, ethnic and political diversity of our coalition and the final vote illustrated how broad the public support is for protecting privacy and freedom."
In looking at the subpoena incident, Welch told CP that he believed that the forceful efforts of LGBT proponents made "peaceful coexistence" with biblical Christian belief "impossible."
"One of these 'sides' must yield the spiritual, moral, cultural and public policy fields and one must prevail," continued Welch.
"Believing the Genesis account of human creation and believing we are simply evolving animals are mutually incompatible beliefs, so either the church of Jesus Christ will stand on the two Great Commandments and engage the destructive lies and deception of the sexual anarchists or stand before Him one day and answer as to why we did not."
Canadian Dissenter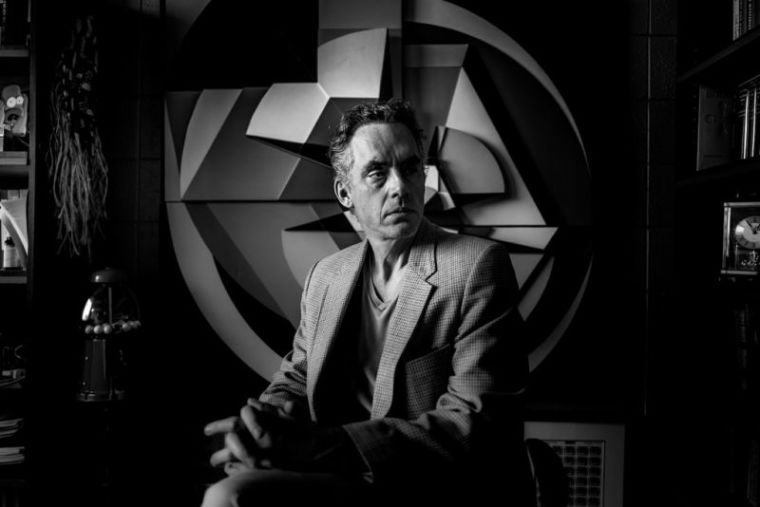 While Bill C-16 recently became law in Canada, the legislation was opposed by a vocal minority that included University of Toronto psychology professor Dr. Jordan Peterson.
Bill C-16 added protection of gender identity and expression to the Canadian Human Rights Code and includes them within the protections provided by the hate speech provisions of the criminal law.
Critics, including Peterson, have argued that the new law puts curbs on the freedom of speech. Especially for those who, like Peterson, refuse to use to use gender-neutral pronouns such as "Ze" and "Zir." 
"The most important thing is that it is the first piece of Canadian legislation that has ever been put forward that actually requires people to use a particular set of words," stated Peterson regarding Bill C-16, according to Real Clear Politics.
"We've never had a piece of legislation ever that would require you to use a certain vocabulary — no matter what that vocabulary is. And the fact that it happens to be about transgender terminology is beside the point."
Peterson has become a notable critic of political correctness while not arguing from a religious conservative perspective. He has a popular following beyond the Toronto classroom through social media. 
In an online video that went viral with over 660,000 views, Peterson is seen engaging transgender students in a discussion about using preferred gender neutral pronouns.
He has also often denounced political correctness on his widely-watched YouTube channel and its video series "Professor against political correctness." He has approximately 364,000 subscribers. 
Peterson's dissents have met their own opposition, with the professor's speeches known to be met with student protests. In April, he was denied grant funding for research, possibly because of his expressed viewpoints.
He also recently reported having his Gmail account shut down and was banned from posting new videos to YouTube — neither of which came with an explanation.