Abortion Kills a Baby, Comedian Accidentally Admits at White House Correspondents' Dinner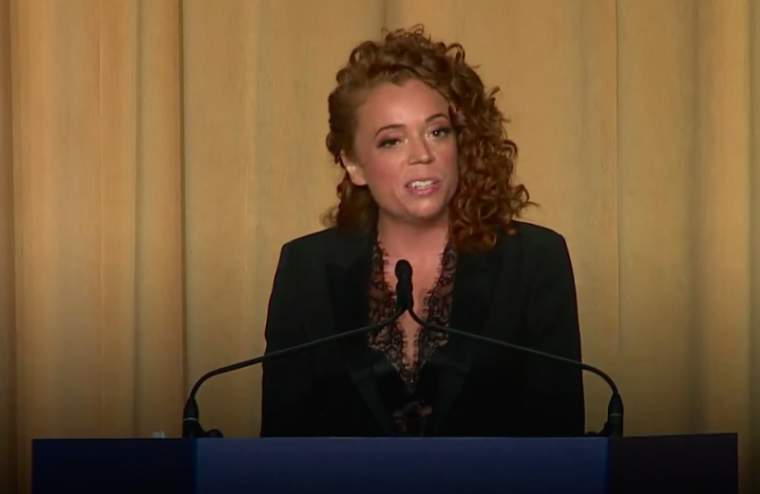 Comedian Michelle Wolf has been rightly rebuked for her vile joke about abortion, but within the joke she spoke truth — abortion kills a baby.
Vice President Mike Pence "thinks abortion is murder. Which, first of all, don't knock it 'til you try it — and when you do try it, really knock it. You know, you've got to get that baby out of there," Wolf said as she illustrated "knocking" a pre-born baby with her elbow.
Many pro-lifers have pointed out the joke was unfunny and inappropriate.
"This was beyond tasteless. Beyond crass. Almost beyond belief," Michael Brown wrote in an op-ed for The Christian Post.
But Wolf also revealed the object of an abortion — it's a "baby."
Pro-choicers often use language to avoid this admission. "It's not a person, it's a fetus," is an argument I often hear, as if one can't be both.
Are teens not people because they're teens? Are senior citizens not people because they're senior citizens? Are pro-choicers basically just opposed to synonyms?
Teen, senior citizen, fetus — all these words are subcategories of a person at a different life stage.
And yes, like Wolf said, a fetus is a baby, or "extremely young child," as defined by Merriam-Webster.
Supporters of legalized abortion must avoid truth to advance their arguments, but like whack-a-mole, truth keeps popping up, even in their own language.
In January, Planned Parenthood of Maryland shared a New York Times story about a successful surgery performed on a fetus. The tweet was the story's headline, which read, "After Surgery in the Womb, a Baby Kicks Up Hope." The tweet was deleted after the abortion provider realized it embarrassingly celebrated a baby's life in the womb.
In fact, you will often hear those on the liberal side of the abortion debate reveal the truth that a fetus is a baby when they talk about pregnant women who haven't chosen abortion: "It's a boy." "It's a girl." "When's the baby shower?" And usually-liberal celebrity magazines often feature photo spreads of pregnant celebrities with "baby bump" in their headlines.
Truth won't stay hidden. It's a baby.