Supreme Court to Hear Appeal on Texas' 20-Week Abortion Law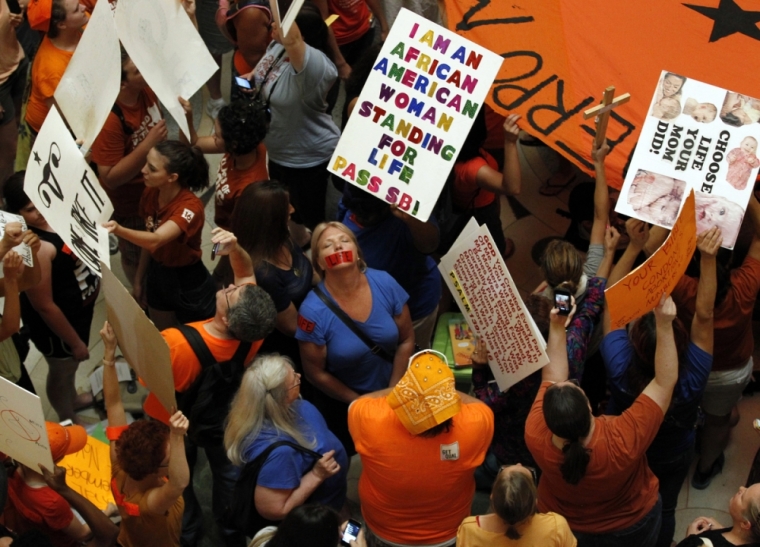 The U.S. Supreme Court has decided to hear arguments on the constitutionality of Texas' abortion regulations that require abortionists to obtain hospital admitting privileges and clinic owners to upgrade their facilities to meet basic health and safety standards.
On Friday the Supreme Court announced it would hear the case, Whole Woman's Health v. Cole.
In July 2013, then Republican Gov. Rick Perry signed into law House Bill 2, which banned abortions after 20 weeks gestation and required abortion clinic owners to upgrade their facilities to meet the same standards as outpatient surgical centers. Upgrades included widening doorways to enable paramedics to bring in stretchers to transport patients to the hospital, and having equipment that can properly sterilize surgical instruments to ensure the health and safety of patients.
Clinic owners were given one year to meet the deadline. Many, however, said they would close their clinics instead of paying to upgrade their facilities to meet safety standards for the 60,000 to 72,000 women who have abortions in Texas each year.
The combined estimated cost to abortion clinic owners was $1.5 million, or only $45,000 to $115,000 per clinic.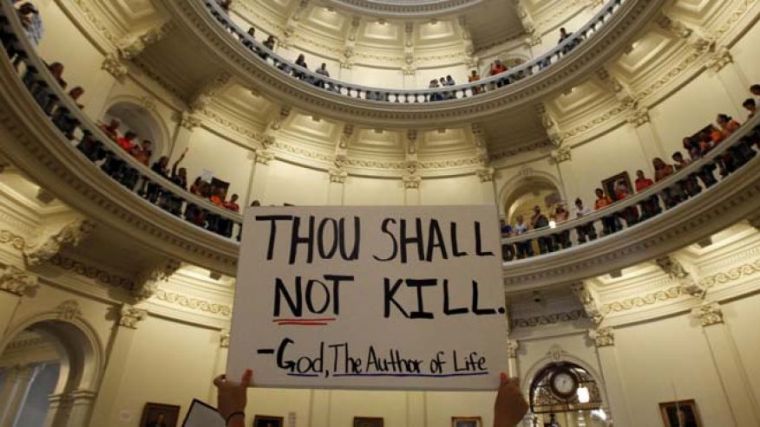 The law also required abortionists to obtain admitting privileges at a hospital located within 30 miles of the abortion clinics they work at. Many abortionists are considerd a liability, however, and are unable to obtain admitting privileges, according to Kyleen Wright, president of Texans for Life Coalition.
At stake in the appeal will be whether or not to affirm a three-judge panel of the Fifth Circuit's June decision upholding the right of Texas to enforce almost all of the law statewide.
"The state has wide discretion to pass laws ensuring Texas women are not subject to substandard conditions at abortion facilities," said Texas Attorney General Bill Paxton in a statement to The Christian Post.
"The advancement of the abortion industry's bottom line shouldn't take precedent over women's health, and we look forward to demonstrating the validity of these important health and safety requirements in court."
Debate over the bill garnered national attention in 2013, as both sides staged intense demonstrations at the capitol building and also online.
Eventually HB 2 was passed during an emergency summer session of the legislature called by Perry.
"… [N]ew research and advanced technology give prematurely-born children a renewed chance at life, which should give us all pause as we argue the definition of viability," Perry said.
"House Bill 2 ensures that anyone performing abortions in Texas is doing so in a facility that is safe, clean and prepared to deal with any emergencies that might occur – a reasonable, common sense expectation for those caring for the health and safety of Texans."
Once Perry signed it into law, pro-choice groups sued the state and appealed to the U.S. Supreme Court to halt the implementation of the law.
The high court decided in a 5-4 decision to reject the initial effort and HB 2 went into effect as legal battles over it continued.
By May 2014, 20 abortion clinics had closed due to their inability to meet the new standards, such as having hospital admitting privileges.
Last August, District Court Judge Lee Yeakel ruled a key component of HB 2 unconstitutional, writing that the law "imposes an undue burden on women seeking an abortion."
"The court concludes that the act's [House Bill 2] ambulatory surgical center requirement, combined with the already-in-effect admitting privileges requirement, creates a brutally effective system of abortion regulation that reduces accesses to abortion clinics, thereby creating a statewide burden for a substantial number of Texas women," wrote Yeakel.
In June, a three judge panel of the Fifth Circuit upheld nearly all of HB 2, only leaving in place an injunction on behalf of Whole Woman's Health regarding enforcement of the ASC requirement.
"H.B. 2 and its provisions may be applied throughout Texas, except that Supreme Court precedent requires us to partially uphold the district court's injunction of the ASC requirement as applied to the Whole Woman's Health abortion facility in McAllen, Texas, and to uphold the district court's injunction of the admitting privileges requirement as applied to Dr. Lynn when he is working at the McAllen facility," read the decision.
While the Supreme Court has agreed to hear arguments in the case, experts do not believe that they will take place earlier than next February.