ACLJ Proposes '5-Point Action Plan' to Defeat ISIS After Jihadist Attacks Nice, France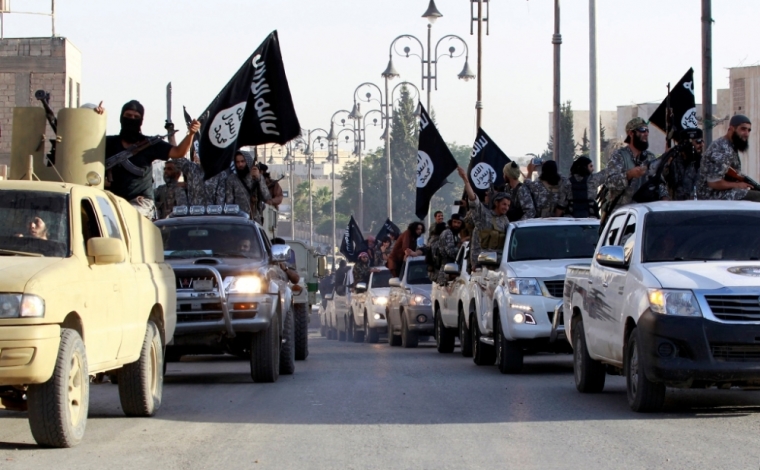 The American Center for Law and Justice, a conservative law group that advocates for Christians who are being persecuted worldwide, has presented a five-point action plan to defeat the Islamic State terror group.
ACLJ Chief Counsel Jay Sekulow said in a statement that the "world is at war" following the deadly terror attacks in Nice, France, last week, where 84 people, including two Americans, were killed. He noted that jihadists who have been organized or linked to IS and radical Islam have carried out massacres in France, Belgium, Turkey, and have also hit the U.S., with the attacks in San Bernardino and Orlando.
"The Jihadist cancer is spreading," Sekulow said.
"The global jihad must be destroyed. The time is now for the world to unite to defeat the radical jihadists."
The ACLJ has said it is time for President Barack Obama and other world leaders to move beyond simply talking, and implement concrete steps aimed at tackling terrorism.
The law group suggested a five-point plan, based on ensuring that the enemy is properly identified as Islamic jihadists; fixing broken intelligence records that allow terrorists to slip thorough the cracks; and ramping up undercover stings to stop attacks before they occur.
The ACLJ said in its fourth point that the U.S. must "unleash the full force of its military" in order to drive out IS from its strongholds in Iraq and Syria, but insisted that does not mean placing tens of thousands of U.S. soldiers in harm's way.
"As others have said, radical Islamic terrorism requires us to show strength in destroying the hubs of these networks so that the rest of their followers will see them for what they truly are," the group said.
Finally, it called on members of Congress to debate and pass a resolution authorizing military force, in order to stand up to the IS threat.
"This new Authorization for Use of Military Force should be in addition to the current AUMF in the War on Terror. This move would reinforce the notion that this fight is a true priority for all Americans irrespective of their political affiliation."
IS remains in control of several cities across Iraq and Syria despite ongoing airstrikes, but Secretary of State John Kerry has insisted on a number of occasions that the terror groups is "on the run."
Kerry told CNN that the recent attacks in America and Europe are "the desperate actions of an enemy that sees the noose closing around them."
When pressed to explain why he believes IS is retreating given the number of IS-inspired attacks, he answered: "If people are inspired, they are inspired," Kerry said. "But ISIL, which is based in Iraq and Syria, is under huge pressure, and that's a fact."
"If you're saying that one person standing up one day and killing people is an example of IS moving in Iraq and Syria, I think you're dead wrong."
Kerry added that the IS has already lost 40-45 percent of the territory it once controlled.
The Christian Post reported in May that while many have celebrated that development, others including Fox News, have pointed out that only 5 percent of that 45 percent of IS-controlled territory recaptured in Iraq was done since late last year.
"President Obama announced at the Pentagon in December that 40 percent of IS-held territory in Iraq had been recaptured by Iraqi security forces backed by thousands of airstrikes from the U.S.-led coalition, a number officials repeated for five months," noted Fox News.
"Pentagon Press Secretary Peter Cook said 45 percent of IS territory had been taken back in Iraq, or a modest 5 percentage-point gain from December. Cook said 16-20 percent of IS-held territory had been taken from IS in Syria, a similar estimate given in January."