Actor Corbin Bernsen for First Time Reveals Tragic Abortion Brought Him Closer to God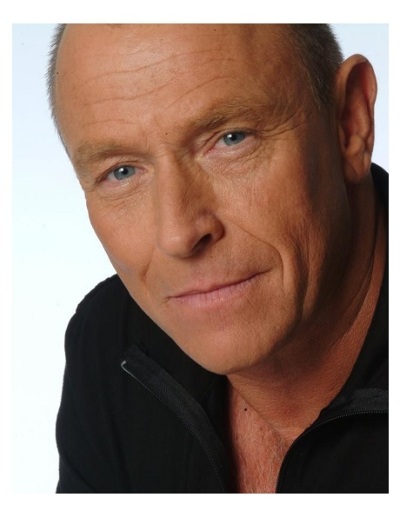 ORLANDO — Actor and Christian filmmaker Corbin Bernsen publicly discussed for the very first time how the tragedy of having an abortion brought him closer to God.
Bernsen, who is known for his role in the TV series "L.A. Law," was a featured speaker at Proclaim 17, NRB International Christian Media Convention in Orlando on Wednesday. There he revealed what was the "worst day of his life." He said he was inspired to tell this tragic story because it's the type of content God is calling him to do on the silver screen.
"I kept saying I've got to be true, I've got to be true and God reminded me of a story," Brensen told Christian leaders, broadcasters and people from all different forms of media who were in attendance. "I'm going to share it with you and it's very scary because I'm going to share it with you and I haven't done that publicly ever."
He then went back in time.
"My wife and I had our first child, we were madly in love as I am today, and loving it. 'L.A. Law' was happening and I was like, 'Let's have another baby,'" he remembered. "She had just quit her career as an actress and [was] loving the whole family thing."
"We get pregnant [again], we find out it's going to be a boy and we name it Henry. We got his room, we're starting to get all the stuff together, we're taking stuff from the first baby and recycling it. … We go in for our last trimester checkup and the doctor looks at us and he says, 'We have a little problem, the amniotic fluid is not forming, the kidneys of the baby are disappearing.'"
Bernsen said the doctor instructed them to come back the next day because they would have more information then but he assured them that it's not a "good thing."
"A couple days later, we return and he says, 'I'm going to give you some very bad news. I'm not God and I can't tell you for sure but I'm 99.99 and a tenth percent this baby would not make it to term and even worse — Amanda (my wife) there's a danger to your health,'" the actor shared.
They asked the doctor what it all meant and the physician advised them to "terminate this pregnancy."
"We go home, we think about it and you think about that 1%," he told the audience who were held in suspense. "By the way, at this point none of this faith stuff happened for me, so I'm not even thinking about God or any of that stuff. No religious convictions were coming into play but God is working because I'm sitting there and both my wife and I are desperately weighing the situation. 'How could we? That's the worst thing we could ever have to do. What is this horrible choice that we have to make?' And I look at my wife and I say, 'I don't want to lose you.'"
Brensen, now choked up, continued, "So we made this choice, we go in for what you can't possibly tell me was not the worst day of my life and we terminate. You know you don't have to use all of the words like 'abortion' cuz they have these beautiful words that make it sound like it's okay, [but] it was the worst day of our life."
The 62-year-old actor proceeded to say that he and his wife got through it little by little and they were especially grateful to still have their one son. But as soon as they could, they started trying again. After a short time passed, his wife Amanda then got pregnant again.
He recalled being at a meeting when he got the call from his wife that he says started his journey back to faith. She asked him to step out of the room and although fear immediately welled up in Bernsen's body her next words changed his life as he knew it.
"She said, 'We're having twins,'" Bernsen said and then began to cry on the NRB stage. "None of us were Christians, none of us believed in God, and we were having twins! At that moment, we were certain that Henry came back. He's a big beautiful boy today."
The California native maintained that at that moment they knew something much greater was at work.
"There's no twins anywhere in our family, no fertilization thing. So when I started finding my faith, I could put it in context that [there was] something much greater, more powerful."
Bernsen now has four teenage sons whom he is constantly praying for. He confessed that he told the story because although a story of abortion is a story that some people might not want to tell in a movie, it was a true story and God used that in his life.
"It brought me closer to God because I realized that God was in control in that situation," he stressed as his story left the audience in tears.
The actor and director testified that sometimes devastating things happen and people question why, but his experience taught him something valuable.
"I realized that God is continuously, wonderfully always in control," he concluded. "Now as I try to design movies I want to put that in there."
Bernsen said his faith-based films are not meant to be overtly Christian like the successful "God's Not Dead." But he feels called to appeal to the world with the truth in movie form that brings people closer to God. He admitted that although it might not be received by the Christian distributors, he must do what God is telling him to do.
NRB celebrated the 500th anniversary of the Protestant Reformation at this year's convention, which along with Bernsen featured such speakers as Devon Franklin, Kevin Sorbo, Lee Strobel and Eric Metaxas. The theme verse for NRB's Proclaim 17 conference came from Leviticus 25:10, which says, "Proclaim liberty throughout the land to all its inhabitants."
Follow Jeannie Law on Twitter:
@jlawcp