A&E's 'Born This Way' Shows Down Syndrome Adults Living Beyond Limits (Interview)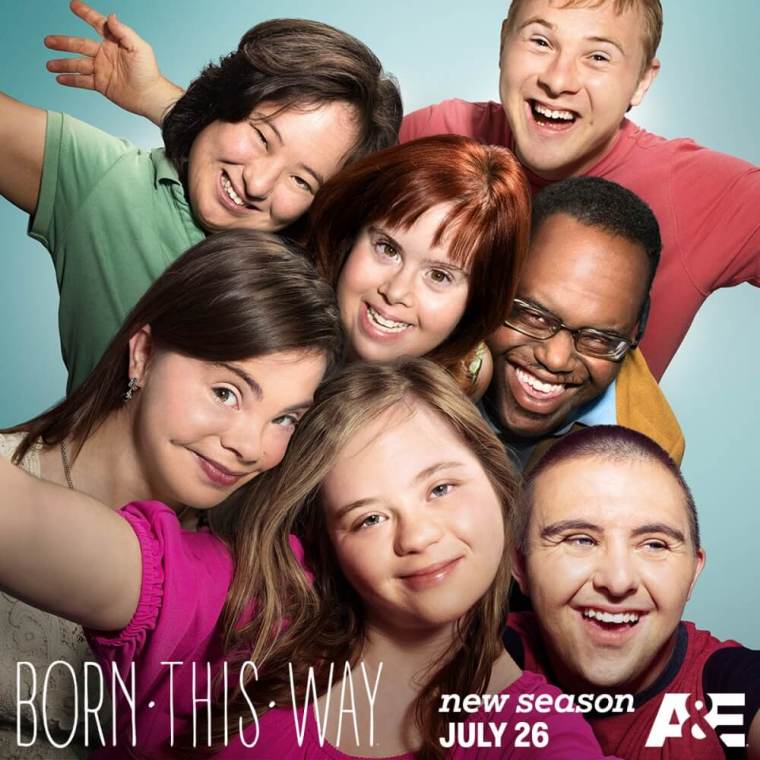 At a young age, Sean McElwee knew he wanted to be a star. So when his face appeared on a billboard at the corner of Sunset and Crescent Heights Boulevard in Los Angeles this year, he was reeling with excitement over his newfound fame.
"My mom took me to see my billboard. Thank you Jesus," he proclaimed on Facebook last week, posing with outstretched arms and a huge smile before the large sign bearing his likeness.
Sean is a star on the hit A&E reality series "Born This Way," which is back for a second season and takes an unscripted look at the lives of seven adults living with Down syndrome as each finds their own independence — sometimes falling, sometimes soaring — and it's quickly developing a cult following.
Down syndrome is a genetic disorder caused when abnormal cell division results in extra genetic material from chromosome No. 21, according to Mayo Clinic. It's medical jargon that most folks don't understand, and many simply label people with this condition as "limited."
That label has presented many challenges for 22-year-old Sean, as his mother, Sandra McElwee, can attest.
"We've experienced many misconceptions over the years, especially when Sean was in high school and junior high," McElwee told The Christian Post last week. "Bottom line it's prejudice — prejudging people based on information that they don't know."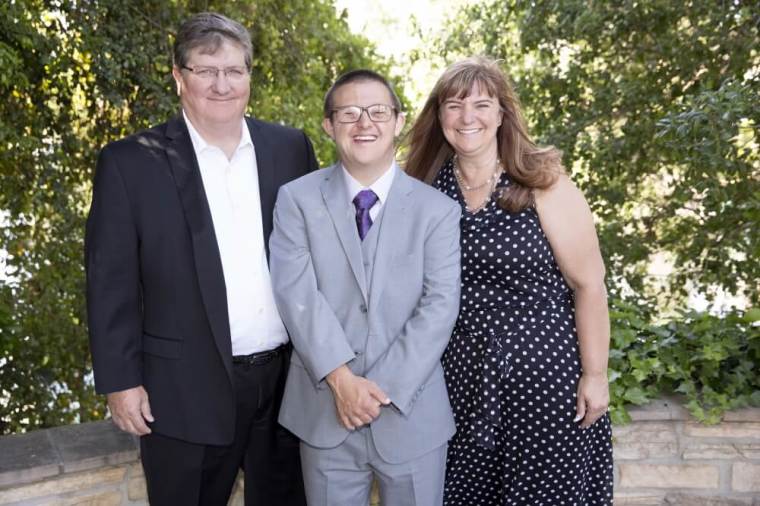 "The biggest factor that drives prejudice is fear, and fear is driven by not knowing," continued McElwee, who has described her son as a "hopeless romantic" and at one time a self-proclaimed "ladies man."
"The great thing about 'Born This Way' is now the world knows seven adults — and soon they'll know three more — that have Down syndrome, and they never knew them before. And they've gotten to know them in the comfort of their own homes, and I pray that fear is being taken away."
Elaine Frontain Bryant, executive vice president and head of programming at A&E, expressed a similar sentiment for the Emmy-nominated series which is produced by Bunim-Murray, the team behind the pioneering reality TV show "Real World," as well as "I am Cait," and "Project Runway."
"It's rare to be able to present a show that changes the way we see the world; we believe 'Born This Way' is one of those shows," said Bryant, according to Deadline.
In this raw and endearing show, Sean shares the spotlight with six other cast mates who could not be a more lively, relatable bunch.
The group meets up weekly at their local hangout Leaps and Bounds to celebrate each other's accomplishments and to talk about the latest developments in their lives — and that includes romantic relationships.
Cast member Cristina is engaged to fiance Angel. The others have got their own things going on. Megan has started her own clothing company Megology with her mother and hopes to move away to live and work on her own — much to her mother's chagrin.
John, another member of the bunch, wants to be the next big rap star and patterns himself after emcee Biggie Smalls who once ruled the radio waves in the '90s. He's working on producing his first CD.
Elena is temperamental, outspoken and loving. Redheaded Rachel is a sweet 1950s girly throwback, and cast member Steven — a Meghan Trainor devotee — has mosaic Down syndrome — which occurs when an extra copy of chromosome No. 21 was present in the egg or sperm at the time of conception, and after conception occurrs in the chromosome replication and separation process.
All of that simply means that experts really can't predict the abilities and talents of people with mosaic Down syndrome or Down syndrome. Steven is very mature and displays a sophisticated personality.
As Sean and his friends enjoy their time in the limelight, Sandra McElwee reflected on his bumpy road to stardom, explaining that Sean had auditioned for several TV shows and commercials over the years and always got turned down. Even so, his determination was unrelenting.
"He never gives up. He has the most tenacity of anyone I know," she told CP.
After Sean got a callback for a second and third audition for "Born This Way" he was offered the part, McElwee explained. But releasing the reigns of parenthood can be a difficult process, especially for parents of an individual with special needs.
"You know how God has this little voice in the back of your head? He just said 'Do it, this is going to be a game changer for people.' I just had to have the faith that they [A&E] weren't going to twist things around, and we were pleasantly pleased with the final product because they [A&E] really did keep it real," said McElwee.
With Sean's increased visibility from the show, Sandra and her husband aren't worried about their son's safety. Rather, they feel that instead of Sean becoming a target because of his fame, his notoriety has actually increased his safety because he is so well recognized within the community.
McElwee shared her theory, saying, "The biggest protection is people knowing him. And when he's out in the community they know him. They know who he is, and I can't tell you how many times I've had people call me and say, 'Hey, I saw Sean over at the grocery store and he was doing this and doing that.'"
"And so there's eyes on him in the community. I believe that makes him safer because people do know who he is and they do know if he does something weird why he's doing it."
Sean, who loves to entertain and is often found honing his craft at his local acting class, was a self-proclaimed "ladies man" during Season 1 of the show until he learned that his approach wasn't going over well with the ladies.
"I have to let him learn from his mistakes," McElwee said.
If the trajectory of Sean's career is any indication, he'll eventually get it right.
Catch the Season 2 premiere of "Born This Way" July 26 on A&E.
Watch a Season 2 sneak peak right here: