Affleck Shaves Beard: Ben Affleck Celebrates Oscar Win by Shaving Off Good Luck Beard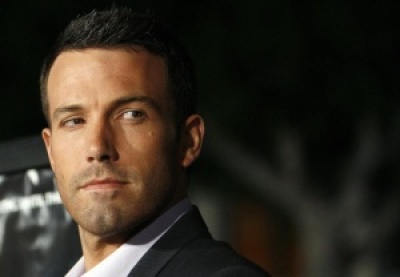 Ben Affleck shaved his beard just after his film won the Oscar for Best Picture at the Academy Awards 2013 on Sunday night.
According to reports, Affleck had kept his beard grown as he awaited for the awards ceremony to take place, believing it was a kind of luck charm.
The Hollywood actor could be seen on the red carpet and on stage with his scruffy beard, however, according to celebrity news website TMZ the "Argo" actor shaved the beard off just hours later at an after party.
Affleck was said to have shaved off the beard in the hallway of Craig's restaurant as a type of celebration and conclusion to his win.
According to a source, he shaved because "his family was tired of the beard," according to The Examiner. Indicating that wife, Jennifer Garner probably had a say in the shaving of his good luck beard as soon as his win was confirmed.
"Argo" took home the award for Best Picture, becoming only the 7th film not to take the Best Director accolade - which went to Ang Lee for "Life of Pi" - when winning Best Picture.
Ben Affleck made a passionate acceptance speech that had wife Jennifer Garner with tears in her eyes, and he seemed not to be put off by being snubbed for the Best Director category.
Meanwhile, Jennifer Lawrence took home the Best Actress award, falling as she climbed the stairs to the stage to collect her award. She seemed overwhelmed by the award but her down-to-Earth personality continued to win her praise despite a fumbling acceptance speech. She was clearly delighted, and her fans and admirers celebrated with her.
Britain's Daniel Day-Lewis also made Oscar history, by becoming the first person to win three Best Actor awards. he won the coveted Best Actor award for his portrayal of President Lincoln in "Lincoln." Clearly delighted he offered a humble acceptance speech, which oozed with the composure and authority of one of Hollywood's legends.
First Lady Michelle Obama also made a surprise appearance to reveal the Best Film award. At the event Jack Nicholson introduced the First Lady, who spoke from a video feed from the White House. She opened the envelope to reveal "Argo" as the winner for the biggest prize of the night.
OSCARS 2013 Winners : Argo Best Picture, Actor Daniel Day Lewis, Actress Jennifer Lawrence