Africa's Richest Man, Aliko Dangote, to Fight Boko Haram With $2.3B Investment in Northern Nigeria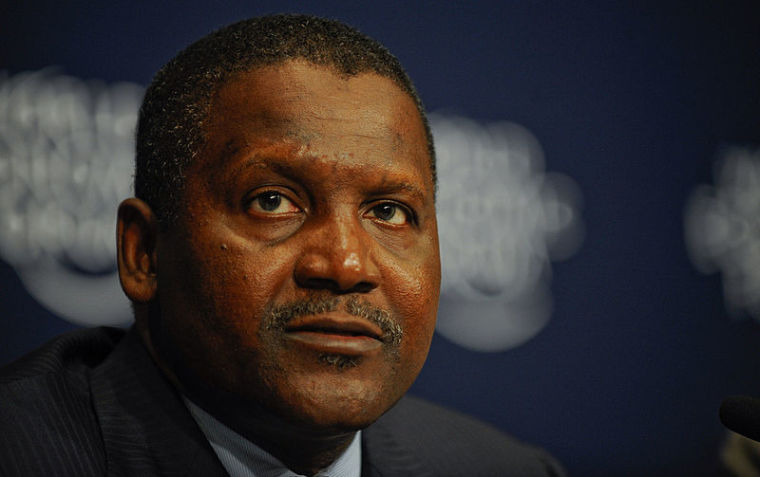 Aliko Dangote, Africa's richest man and the world's 24th richest person, with an estimated net worth of $24.5 billion according to Forbes, plans to fight militant Islamist group Boko Haram in northern Nigeria with a $2.3 billion investment in the rice and sugar industries.
Speaking last Friday during a plenary session at the World Economic Forum in Abuja, Nigeria, Dangote explained that while Africa had a reputation as a place where it is difficult to do business there are really a lot of opportunities to invest and do business successfully on the continent.
"People keep talking about the bad side where it's very difficult to do business but there are a lot of opportunities," said Dangote in a video of the session posted on YouTube.
Pointing to his own success story, Dangote explained how he was working with the Nigerian government to make the investment happen and that it has created an estimated 180,000 jobs.
"For example we are even in the northeast … where there is Boko Haram. The only way to stop Boko Haram is to create jobs," he said to applause.
Boko Haram sparked international outcry last month after the group's brazen abduction of nearly 300 mostly Christian schoolgirls from the northeastern village of Chibok. Some 276 girls were reportedly taken and while some of them were able to escape about 200 of them remain missing.
On Monday, Boko Haram leader Abubakar Shekau, said in a video that he would not release the schoolgirls unless arrested members of his group were released by the Nigerian government.
"It is now four years or five years that you arrested our brethren and they are still in your prison. You are doing many things to them and now you are talking about these girls? We will never release them until after you release our brethren," said Shekau.