After Praying for Years to Have a Son, Mother Loses 22-Month-Old Toddler to Drowning in Church Baptistery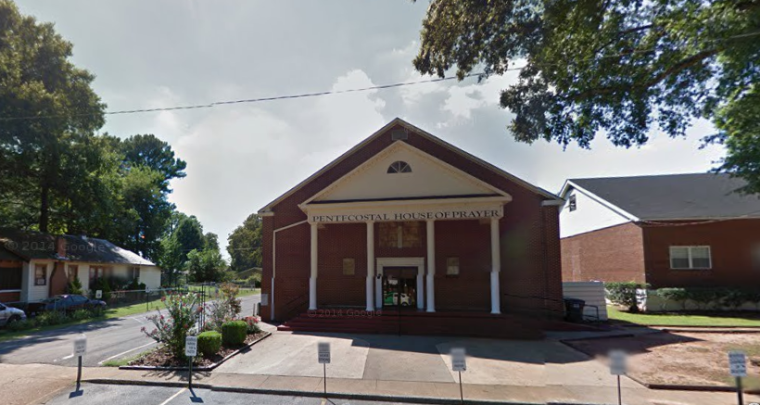 A mother of two daughters, who had been praying to God asking Him to also give her a son, had her prayer answered 22 months ago when she gave birth to a baby boy, who she named Brayden King. Her joy, however, turned to mourning on Friday, when the Brayden drowned in her church's baptistery.
Bishop TD Strong, pastor of the Pentecostal House of Prayer in Decatur, Alabama, told al.com that little Brayden was a "prayer baby" because his mother, Kim King, had prayed for many years to have him.
"Twenty-two months ago He gave her a son," said Strong. "And 22 months later he was taken away. I've been preaching 30 years and pastoring for 20 years, this is the first time in my ministry I've been speechless."
According to the report, Brayden was at the church with his mother and 13-year-old sister on Friday as the women of the church prepared for a missionary prayer meeting. The boy's mother had the role of narrator in a skit for the prayer meeting so she left the boy in the care of his sister.
The teen lost track of her brother and after a search he was found unresponsive in the rectangular water tank in the baptistery. According to al.com, although the tank faces the congregation, it is obscured by an altar wall.
"I'm just at a loss, because it is so close to home," said Strong, who noted how close he is to the family. "People die every day. And I've done many funerals, but for a child to die in church, in the baptistery, it's beyond ordinary and something that will never be forgotten by me."
On Sunday, Strong tried being positive to his reeling congregation, according to a follow-up al.com report.
"Rejoice in the Lord always. I will say it again: Rejoice!" he preached to his congregation while standing just a few yards from the baptistery where little Brayden died.
"I don't know that I want to go to that pool for a while," said Strong after the service. He explained that he planned to do baptisms at another church. "I don't know how long it will take to heal."
Strong said they are still trying to piece together what happened but he has not pressed the family for details.
"A lot of this stuff we deal with is not good, but the Bible says it's for good," Strong said in his sermon.
"You won't handle those problems with your emotions. God is not moved by emotions. God is moved by a relationship," he said.