Agnostic Actor Playing Pontius Pilate in 'A.D. The Bible Continues' Says He Is a 'Big Fan of Jesus Christ'
Vincent Regan, Known for Roles in '300' and 'Clash of the Titans' Talks Role as Roman Governor of Judea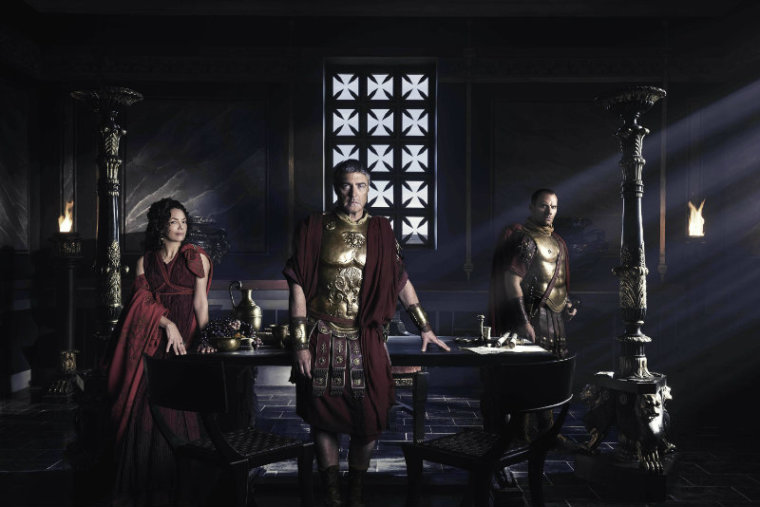 NEW YORK — Vincent Regan, whose extensive resume includes roles in more than a few historical and mythological blockbusters, appears in the new "A.D." series as Pontius Pilate, the Roman governor who ordered Jesus' crucifixion. The stage and screen star, a former Roman Catholic who identifies as agnostic, breaks down his character and his views on Christ and explains why he is smitten with the pope.
Regan has starred in numerous British television series and a long list of feature films, but is better known for his roles as a man of war in "300" and "Troy."
This time around, the U.K. veteran is all about keeping the peace, albeit still with a sword, in NBC's "A.D. The Bible Continues."
The Christian Post asked Regan at the "A.D. The Bible Continues" premiere reception at The Highline Hotel in New York City on Tuesday for his take on Pilate, the governor of Judea famously noted in the Bible as asking Jesus, "What is truth?" before sentencing Him to death.
 In "The Tomb Is Open," the premiere episode of 12 in the "A.D." series, Pontius Pilate and Caiaphas, high priest of the Sanhedrin, the Jewish judicial council, spar over Jesus' fate.
Caiaphas wants Jesus, who he sees as an insurrectionist endangering Jewish life under Rome, to be nailed to the cross, along with His radical claims of being God's son and messianic deliverer. Pilate, on the other hand, though mindful of his role in maintaining order in his part of the empire, tells the high priest that he has no reason to charge Jesus with a crime. But Caiaphas will not be deterred.
When Jesus is presented to Pilate by the Sanhedrin, the governor of Judea has an "immediate affinity" with Him, Regan explained. "This guy is so enigmatic, so mystical and Pilate realizes that this is no ordinary man. But he doesn't know what kind of man He is and he never gets a chance to know what kind of man He is because the Sanhedrin needs Him killed."
Perhaps in an effort to save face after losing the power play, Pilate himself justifies Jesus' death by pointing to the Galilean carpenter's outrageous claim of kingship. The Roman Empire has only one king, so like all other cogs in the Pax Romana machinery, Jesus must be crushed on a cross. Pilate, like Caiaphas, is simply doing what he has to do.
"These are not bad people," Regan told CP. "Caiaphas is not a bad man. Pontius Pilate is not a bad man. They are men under exceptional circumstances."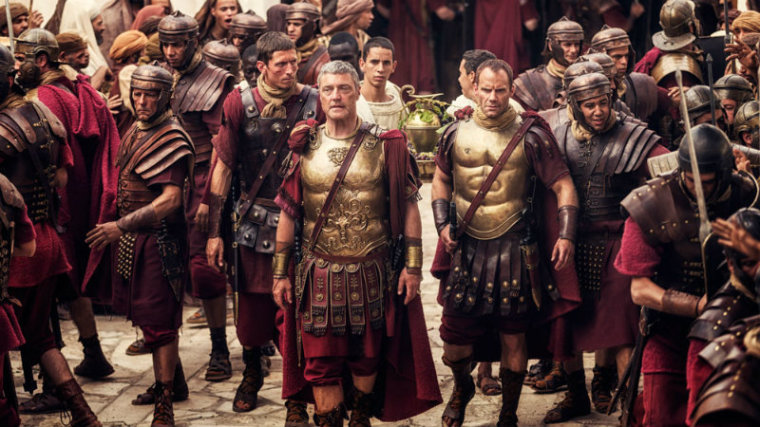 While his on-screen character has an affinity for Jesus, in real life, Regan says he is also a "big fan" of the first century Jewish rabbi worshipped as God by more than 2 billion Christians around the world.
The actor, born in 1965 in Wales as the son of Irish immigrants, told CP that he "ceased" being a Roman Catholic and became agnostic after his mother's death in Ireland.
"But I have huge respect for Jesus Christ as a human being. I think his teachings are beautiful," he added. "Why can't you preach love and peace and understanding, you know? It's wonderful."
 "I'm not a big fan of the church but I'm a big fan of Jesus Christ," he added.
He has also taken a liking to Pope Francis.
"Cool. He's cool," Regan told CP when asked for his thoughts on the pope. When asked why, he described the pontiff as "loose."
"There's obviously certain things he can't change because the cardinals wouldn't allow it to happen, but I think he is the best pope we've had in a long time, a long time. And without him I think the church would have really suffered. I think it really needed someone like Francis," the star explained.
Not specifically citing it as a reason for his dislike of the church, Regan said, "I find the way that the church has distanced itself from women to be one of the darkest sides of the Christian church. Women played a major role in the early Christian church and it should be recognized, I think."
CP did not ask Regan if, in his remarks, he might have been thinking of figures like Mary Magdalene (played by Chipo Chung in "A.D."), a follower of Jesus Christ who helped support him financially and who he had healed of seven demons, according to the New Testament.
Magdalene was among those who witnessed His crucifixion and also among the group of women that first learned of Christ's resurrection from the dead. Jesus also appeared to Mary alone and sent her to the disciples to alert them of the good news. Over time, however, due to confusion and speculation by both the Roman Catholic Church and history enthusiasts, Mary Magdalene became identified as a prostitute, adulterer, and even as Christ's main love interest.
Politics (perhaps) aside, Regan said he believes there is something for everyone to appreciate in "A.D. The Bible Continues," a dramatized account of how Christianity took off amid vast challenges during the first century. The series is not for Christians alone, according to Regan.
"My biggest hope is that we go beyond the Christian audience," he said. "That it's not just people of faith who watch the show. It's a really good drama. The scripts are wonderful. Simon Block is a great writer. Richard Bedser has been a great showrunner. I'm so hoping that it crosses over, because I know that probably there'll be people that'll be a little cynical about the show — that's the way people are. That's my hope."
Regan added that he believes viewers will gain "a greater understanding of what these humble fisherman had to do to spread the words of a remarkable human being."
The Bible describes believers like Apostle Paul and Silas as being charged with "turning the world upside down" with their message of faith in Jesus as God and savior.
"Whether you believe in God or not, you have to admit that (Jesus) was a remarkable human being, and very human," Regan added.
Mark Burnett and Roma Downey's "A.D. The Series" premieres at 9 p.m. ET on Easter Sunday, April 5 on NBC. The series, running for 12 consecutive weeks, is presented as a follow-up to 2013's "The Bible," which attracted more than 100 million U.S. viewers to the History channel.