Al Pacino Quits 'Despicable Me 2,' Replaced by Benjamin Bratt (VIDEO)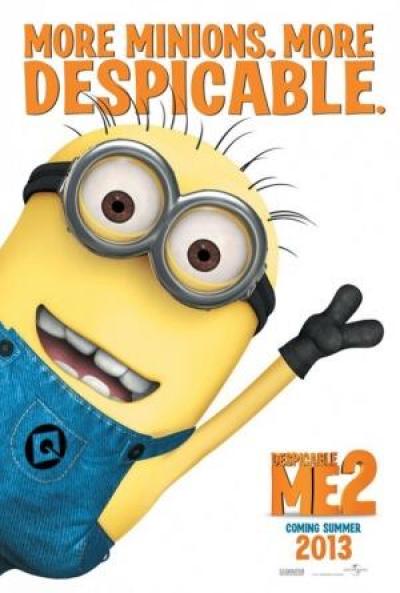 Al Pacino will no longer be the voice of the villain in "Despicable Me 2," which is due to hit theaters on July 3. Pacino decided to part ways with Universal Studios and Illumination Entertainment.
"Over the production of 'Despicable Me 2,' there were creative differences between us and Al Pacino, who had been cast as the voice of Eduardo in the film. We have mutually decided with Al to replace the voice of Eduardo with a new actor. Universal and Illumination thank Al for his many contributions to the process and look forward to a new actor bringing this memorable character to the screen upon its release this summer," Universal Studios said in a statement to Deadline.
Benjamin Bratt has been hired to replace Pacino and will voice the villain in the sequel to the hit film, "Despicable Me." Bratt will provide a voice, along with returning actors Steve Carell, who plays lead villain Gru, Kristen Wiig, Miranda Cosgrove, and Russell Brand.
According to IMDB, the new movie focuses on Gru being recruited by the Anti-Villain League to help take down a "powerful new supervillain." As fans might remember, Gru went though a change after adopting three orphans to help him capture the moon. Now it seems that he has become a hero instead of the villain he hoped and will do his best to help take down Eduardo.
"Despicable Me 2" follows in the footsteps of other long-waited sequels such as "Finding Dory," which is the sequel to "Finding Nemo" and several "Shrek" sequels. Those movies were produced by different companies but still did (or are expected to do) well in theaters.
Bratt has a history of working with animated films. He provided the voice of Manny in 2009's "Cloudy With a Chance of Meatballs" and is reviving the character for the sequel, which is currently in post-production. He recently starred on "Modern Family" and "Private Practice" in very adult roles and may be most well known for his 14-year stint on the original "Law & Order" series.
Watch a trailer for "Despicable Me 2" HERE:
Despicable Me 2 - Trailer (HD)