Al-Shabaab Jihadists Vow to Attack Christians During Ramadan, Give 'Non-Believers' a 'True Taste of Jihad'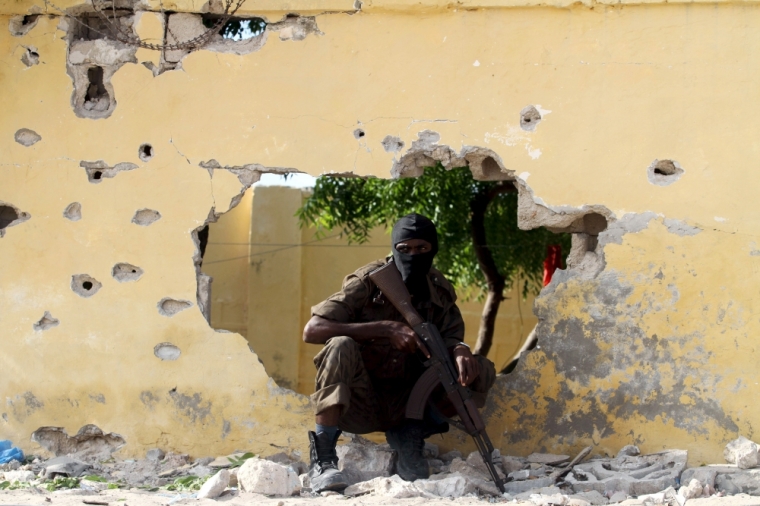 The al-Shabaab terror group, which back in April murdered 152 people, mostly Christian students, have vowed to attack "non-believers" throughout the Islamic holy month of Ramadan, a pledge echoing ISIS' threats.
News 24 reported that at least 15 people were killed on Monday in clashes between al-Shabaab and Somali and African Union troops near the southern port of Kismayo, though eight Islamic militants were also killed in the battle.
AFP noted that another 80 soldiers were killed on Friday in a separate attack on the Leego base in southern Somalia, with the jihadists claiming to have brought back 60 of the bodies.
"Al-Shabaab has consistently shown its ability to strike in urban areas and regroup in rural bases. It will take much longer to defeat the group and require Somalia's security services to be significantly improved," Ahmed Soliman, Horn of Africa analyst at the London-based Chatham House, told the Bloomberg news.
The total death toll could still be higher, with reports that some captured troop members have been beheaded.
Earier in June, al-Shabaab's leadership said that the terror group will be attacking non-believers, which includes Christians, throughout Ramadan.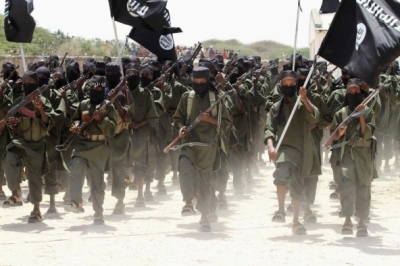 "We are planning to give Kenyan non-believers a true taste of Jihad [the holy war] in the next few days and weeks," a senior al-Shabaab commander said, adding that they will keep "targeting and destroying" Kenya's education sector and business sector."
The terror group's attack on Garissa University College in Kenya made world news headlines back in April, when four al-Shabaab gunmen stormed the college, separated Christian from Muslim students, and murdered the Christians.
The massacre prompted the #147notjustanumber social media campaign, named after the original death toll, aimed at reminding the world that the victims were real people with real hopes and dreams that were taken away.
"I can't even look at pictures of the people killed without crying," 32-year-old Mary Wambui from Nakuru said at the time.
"They were just children. They were trying to make a better life for themselves. Some were first to go to college in their communities. They died trying to get an education."
Kenya has suffered heavily from al-Shabaab's attacks, which are often launched from the terror group's strongholds in Somalia.
The jihadist vow to slaughter Christians and other non-Muslims throughout Ramadan has been echoed by ISIS and its affiliates.
Earlier this week, Islamic militants in Jerusalem promised to "cleanse" Israel of all Christians and non-Muslims during the holy month, accusing Christians of encouraging Muslims to abandon their religion.
"Those who work with the Zionists also encourage Muslims to leave their religion and become more secular and open, and they spread evil," Arabic-language leaflets reportedly warned. "They take these Muslims away from us. ... We know where they are, but we need help to find them all — all those Christian collaborators."