Algerian Govt. Shut Down of Churches Shrouded in Uncertainty, but Christians Fear Persecution
Algerian Govt. Shut Down of Churches Shrouded in Uncertainty, but Christians Fear Persecution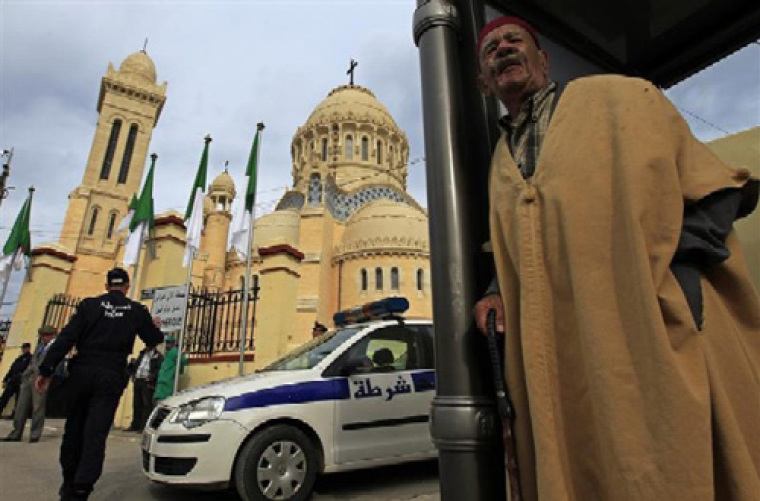 The government of Algeria has recently denied suggestions that its continued shut down of various churches in recent weeks and months is due to its persecution of Christians, though believers have claimed that the trend shows otherwise.
Mission Network News reported on Monday that at least three churches have been shut down in the last two weeks, with officials refusing to provide a clear reason why.
David Bogosian of Christian Aid Mission pointed out that as one of the biggest Muslim nations in the world, Algeria might be feeling threatened by the growth of Christianity.
"There's one thing that is happening that some believers are thinking about that may be a cause for the persecution and that is that the second biggest mosque in the Muslim world is about to be launched in Algeria," Bogosian shared.
"And you know, this has a lot of outside funding and it brings a lot of prestige to the country. So, there's definitely an attempt by Algeria to gain prominence in the Islamic world. It's thought that there's a connection between the opening of that mosque and this persecution," he added.
Mohamed Aissa, the Algerian Minister of Religious Affairs, denied in a statement last week that the shut down of the churches in the cities of Oran, Tizi Ouzou and Aïn Turk stems from a government crackdown.
Aissa told Ennahar TV that the churches "did not meet the standards required of a place of worship," as translated by World Watch Monitor.
"The institutions that were closed have been closed down because they were built without complying with the regulations of the Republic," the official added, positioning that even mosques would have to be closed if they fail to meet the guidelines.
"When a place of worship is built without any notice showing it's a place of worship, which may enable the state to protect it, this place must be closed," he added.
A spokesperson from the Protestant Church of Algeria pushed back against the denial, however, claiming that the government is implementing a controversial 2006 law that regulates the religious practice of non-Muslims, which forced 26 churches to close down in 2008.
"This law is a Sword of Damocles suspended above the churches. It is the legal instrument that the government uses to silence the Church. The purpose of this law is precisely to curb the activities of churches and to control them," the spokesperson said.
"The content of this law focuses on the coercive side, conviction and sanction. This 2006 law was not aimed at helping Christian communities to comply with standards or to regularize themselves."
Algeria finds itself at No. 42 on persecution watchdog group Open Doors USA's World Watch List of nations where believers face the most persecution for their faith.
Open Doors states that the minority 68,000 Christians or so in the country face high persecution levels due to Islamic oppression, noting that government legislation severely restricts Christian worship and expression.