Amal Alamuddin Flaunts $650,000 Engagement Ring From George Clooney (PHOTO)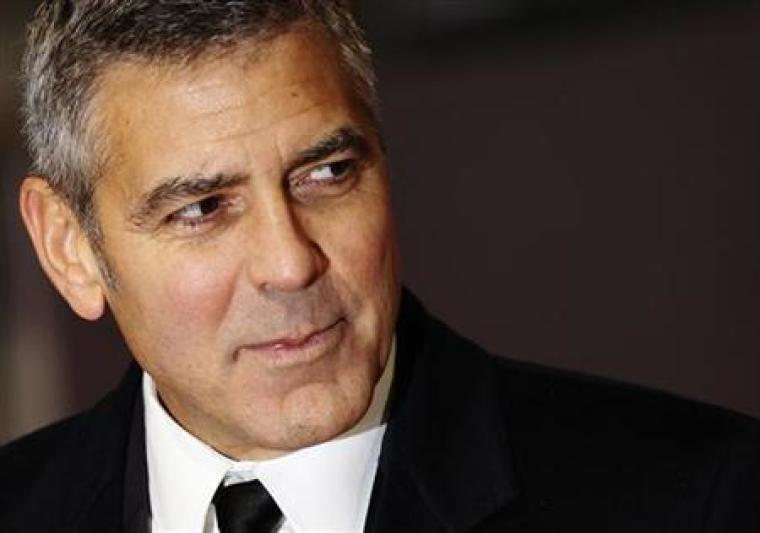 Amal Alamuddin, the British lawyer engaged to George Clooney, recently debuted her $650,000 diamond ring and new details have been released about how the Hollywood actor proposed.
Clooney, 52, reportedly dropped to a bended knee and presented Alamuddin, 36, with a large sparkler on April 22, one month after meeting her family and asking for her hand in marriage. In March, the actor traveled to Dubai to spend time with the Lebanese-born human rights lawyer's family on a yacht excursion.
TO SEE A PHOTO OF AMAL'S RING CLICK HERE
TO SEE PHOTOS OF AMAL AND GEORGE TOGETHER CLICK HERE

"They found George very easy to get along with, cool," the family member told People magazine. "They felt at ease with him immediately."
Last week Alamuddin, who began dating Clooney in September, celebrated her engagement to the producer with friends in Los Angeles. The couple were joined by Cindy Crawford and her husband, Rande Gerber, in Santa Barbara, Calif., days after Clooney proposed.
"We weren't at all surprised when they told us they were engaged, and we couldn't be happier for them," Clooney's mom Nina said. "On an intellectual level, they are equals. That is very important to him. Amal's world couldn't be more different from the Hollywood lifestyle."
Alamuddin's large ring features an emerald-cut diamond estimated at 7-plus carats and two tapered baguettes set in platinum. Clooney is said to have helped design the sparkler and one jewelry expert described it as being "high in quality."
"The ring is no doubt the highest clarity as emerald cuts have such clean interiors you can see every blemish and inclusion within the stone unless they're practically flawless," David Allen from 77 Diamonds, who did not design the ring, told Daily Mail U.K.
"With tapered baguettes on either side of the seven carat emerald-cut diamond, this platinum ring is a world away from the typical sparklers that most celebrity's adorn; instead George has gone for a stone that is elegant and high in quality, as well as size," he added.
The couple first stepped out together publicly during an outing in London in October, three months after Clooney's split from former pro-wrestler Stacy Keibler. They have since enjoyed a number of globe-trotting jaunts including a trip to Tanzania and New York City.
Clooney, a successful actor and film producer, is passionate about humanitarian work and he has been at the forefront of advocacy for resolving the war in Darfur. Alamuddin, who was born in Beirut and raised in England, also has a philanthropic background.
She is currently representing Wikileaks founder Julian Assange and is an adviser to Kofi Annan, the special envoy to Syria.
"You can say I'm extremely happy, Amal's a lovely girl. I like her very much," Nina said of her future daughter-in-law who she described as being a good mix of "brains and beauty."