American Embassy Will Be Moved to Jerusalem, Vice President Pence Says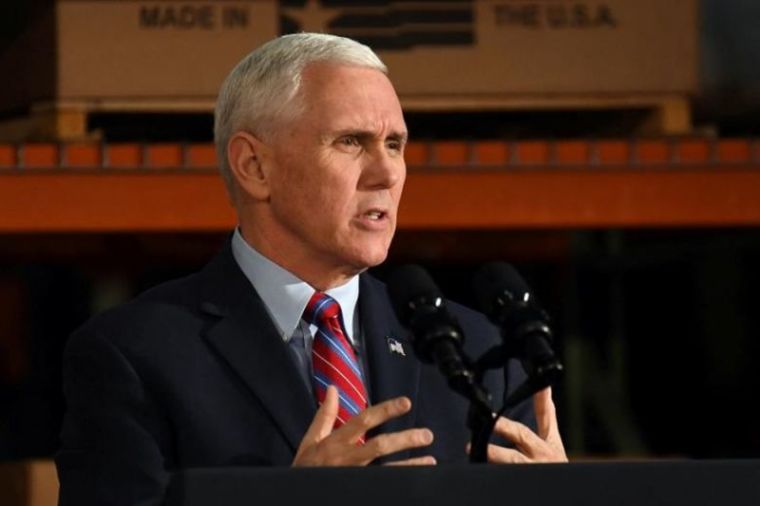 Vice President Mike Pence has stated that President Donald Trump will eventually move the United States embassy from Tel Aviv to Jerusalem, a symbolic gesture meant to convey that Jerusalem is Israel's capital.
Speaking at the Christians United For Israel Summit in Washington, D.C. on Monday, Vice President Pence assured attendees that President Trump would move the embassy soon.
"I promise you that the day will come when President Donald Trump moves the American embassy from Tel Aviv to Jerusalem. It is not a question of if, it is only when," stated Pence, as reported by Jewish News Service.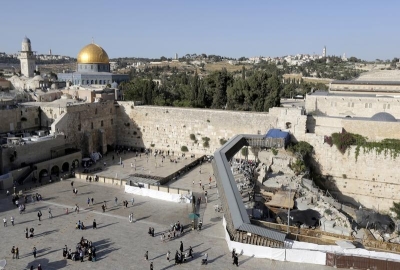 "Standing in Jerusalem, in that ancient and holy city, our president declared for all the world to hear that under [Trump's] leadership, the United States of America 'will always stand with Israel."
Pence's remarks were part of CUFI's two-day Summit event, held Monday and Tuesday at the Walter E. Washington Convention Center.
In a statement released in advance of the Summit, CUFI described the event as "the premier pro-Israel event of the year," imploring supporters to "join us in our nation's capital to stand with Israel and the Jewish people."
"In just two days, you will receive a master level knowledge of the most up-to-date state of affairs in Israel and the Middle East from some of the most compelling experts in the field," stated CUFI.
"We have no doubt that together we can take a stand that will make Israel stronger and her people safer for years to come."
In addition to Pence, other notable speakers for this year's Summit included former U.S. Ambassador John Bolton, Cornerstone Church Senior Pastor John Hagee, Congressman Trent Franks of Arizona, Senator John Cornyn of Texas, and via satellite, Israeli Prime Minister Benjamin Netanyahu, among others.
Pence's remarks before CUFI come over a month after Trump signed a waiver delaying the movement of the embassy to Jerusalem, echoing the practices of past recent presidents.
"His predecessor, Barack Obama, signed the same six-month waiver eight times during his tenure. Former Presidents Bill Clinton and George W. Bush also signed the waiver," reported Politico.
"In 1995, Congress passed a law that mandated moving the embassy to Jerusalem. But presidents can sign six-month waivers to delay the move, and have done so ever since."