'American Gods' Season 2 Updates: Neil Gaiman Clarifies Reports About Showrunners' Exit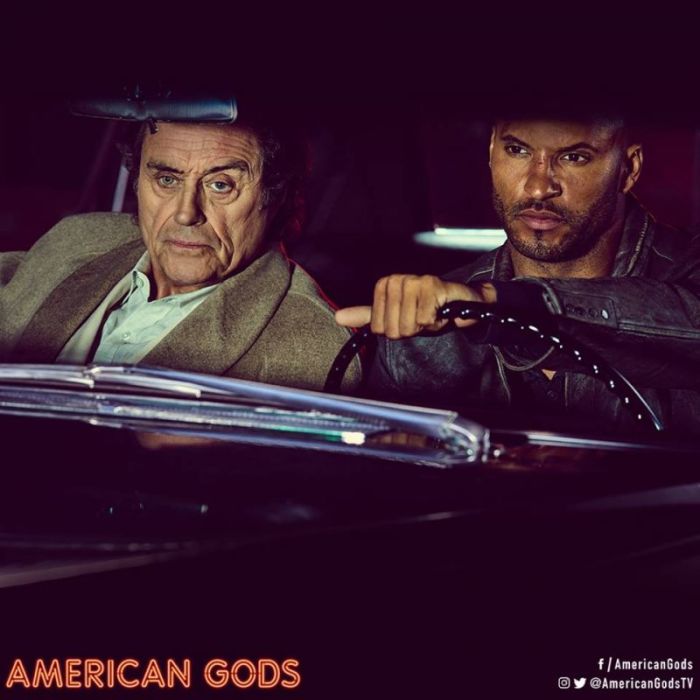 Neil Gaiman clarified the reports about the reason why Jesse Alexander was tapped to replace the former showrunners of "American Gods" for season 2.
The Hollywood Reporter revealed Friday, Feb. 2 that the "Star Trek: Discovery" and "Hannibal" writer will step on the roles that will be vacated by Bryan Fuller and Michael Green in the TV adaptation of Gaiman's best-selling novel with the same title.
"I'm thrilled that Jesse is [the] showrunner. He loves and understands the book, he loves and understands the TV series and he's dedicated to making future seasons of American Gods as good and as beautiful and as unique as they can be," Gaiman reportedly said. "Shadow's journey is going to take him, and Mr. Wednesday, and the New Gods and the Old, to some very strange places. I'm glad that we, and the cast and crew, will have Jesse shepherding us on the way."
According to the report, Fuller and Green were fired in November after the two showrunners had a disagreement with Fremantle regarding the show's growing budget. The report also claimed that Gaiman was not impressed with how the former showrunners want to take the series in season 2, since the plot that they wrote was not a straight adaptation of his fantasy novel since he reportedly wanted the show to be completely taken from the novel that was first published in 2001.
But when a fan asked Gaiman on Twitter if there is truth to the report about his discontentment for the works of the previous showrunners, the novelist said: "Nope. It's fictional. Most of that article was fictional."
When a fan questioned him about which part of the article is accurate, he revealed that it was only the part reporting that Alexander was tapped to fill in the showrunner position.
Starz has yet to reveal the return date of "American Gods" season 2, but the series is expected to come out in January 2019.