Americans Attend Church Most for the Sermons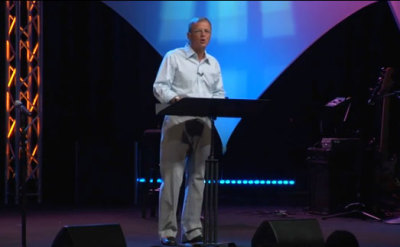 The poll, conducted March 9-29, measured a total of seven different reasons among people who say they attend a church, synagogue or mosque at least monthly. The vast majority of 1,526 randomly selected adults in the poll also identified as Christians.
Three in four of the respondents said sermons or talks that either teach about Scripture or help people connect religion to their own lives are the main factors behind their church attendance.
Other leading reasons highlighted include religious programs for children and teenagers. Nearly a third of worshipers cited these programs as a major draw while others cited opportunities to volunteer or do community outreach as important factors.
Some 38 percent of the respondents said good music such as a choir or a praise band was a huge draw for them while about half of the respondents said they were drawn by the opportunity to get to know people in their community.
The poll also compared the responses of Catholics and Protestants. Protestants attached much more importance to the content of sermons and the quality of the music in church than Catholics.
The two Christian groups, however, gave social or pragmatic programs such as access to youth programs, community outreach opportunities and social activities nearly the same weight.
Protestants more so than Catholics also cared more about the style of their religious leader. The presence of dynamic leaders who are interesting or inspiring, they said, plays a major factor in whether they attended church or not.
Some 35 percent of Americans identified as lapsed worshipers were also asked to rate what caused them to stop attending church from a list of nine different factors and the poll did not reveal any one reason as the most overarching.
Some 44 percent of respondents preferred to worship on their own. This was noted as the leading reason for the absence of lapsed worshipers from church. Just over a third also said they did not like organized religion.
Other reasons for not attending church included: not finding the right church or other place of worship, not having enough time, not being sure which religion is right for them and not liking being asked for money when they attend.
"While social benefits are clearly important to majorities of those who worship regularly, what most motivates them to attend is learning more about the tenets of their faith, as well as connecting that faith to their lives. Protestants, who have more control over their church leadership and flexibility in where they worship, place even greater emphasis on the quality of sermons than do Catholics, although both groups rate sermons highly," Gallup's Lydia Saad noted.
"Fulfilling these expectations could be critical in order for religious organizations to survive. But to expand their ranks, reigniting the interest of lapsed members should be a priority. Converting those who say they aren't very religious or who don't like organized religion may be futile."