Americans Least Receptive to Muslim, Atheist or Socialist Presidential Candidates, New Gallup Poll Says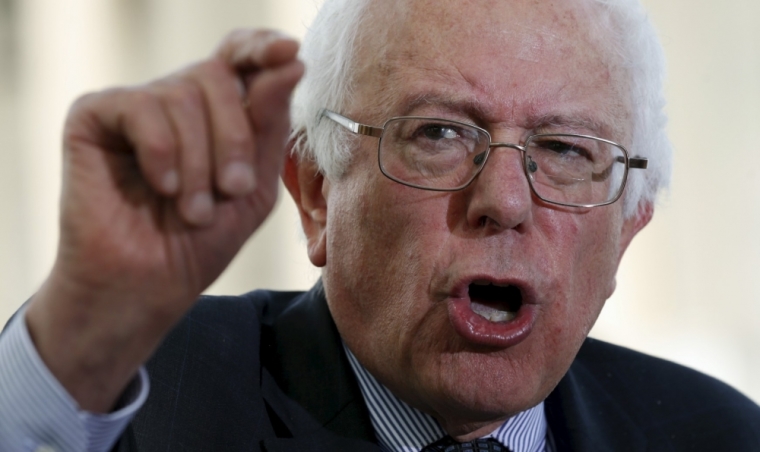 More than nine in 10 Americans say they would vote for a qualified presidential candidate who is Catholic, a woman, black, Hispanic or Jewish, and over 70 percent say they would accept a candidate who is Mormon, gay or lesbian, or an evangelical Christian. But acceptance of a candidate who is Muslim, an atheist, or a socialist ranks the lowest, according to a recent Gallup poll.
The Gallup poll inquired about the acceptability of presidential candidates from 11 backgrounds, including women, gays and lesbians, evangelical Christians, Muslims, atheists and socialists.
Ninety-three percent of Americans said if their party nominated a generally well-qualified person for president who happened to be Catholic, they would vote for that person, says the nationwide poll conducted June 2-7 among 1,527 individuals aged 18 and older.
Ninety-two percent said they would vote for a woman or a black candidate who is generally well qualified. And 91 percent said they would support a Hispanic or a Jewish presidential candidate.
If the generally well-qualified candidate was a Mormon, 81 percent would be willing to vote for him or her, the poll said. And 74 percent said they wouldn't mind supporting a gay or a lesbian candidate, whereas 73 percent said they would vote for a candidate who was an evangelical Christian.
When it comes to a Muslim candidate, the acceptance drops to 60 percent, followed by 58 percent for an atheist contender, and 47 percent for a socialist candidate.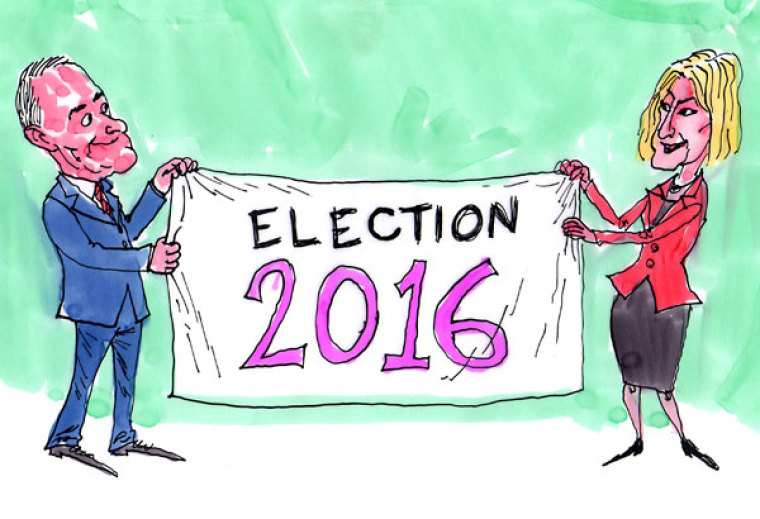 The general trend is that Americans have become significantly more accepting over time, according to Gallup, which has asked such questions since 1937. "These dynamics can affect 2016 candidates' efforts to attract American voters in the upcoming primaries as well as the general election next year, particularly because the field is shaping up as one that will have some diversity in terms of race, gender and, particularly, religion," it added.
The survey report noted that five declared candidates are Catholics — Republicans Jeb Bush, George Pataki, Marco Rubio and Rick Santorum, and Democrat Martin O'Malley. Two are women — Democratic front-runner Hillary Clinton and Republican Carly Fiorina. Republican Ben Carson is the sole black candidate in the race, while two candidates are Hispanic — Republicans Rubio and Ted Cruz. Independent Bernie Sanders, who is seeking the Democratic nomination, is the only Jewish candidate in the race.
As expected, the poll found that Democrats and Republicans vary in their support for candidates of particular religious affiliations.
For example, 84 percent of Republicans say they would vote for an evangelical candidate, as opposed to 66 percent of Democrats. Seventy-three percent of Democrats say they would vote for a Muslim, 64 percent say that for an atheist.
Americans between the ages of 18 and 29 are much more likely than those 65 and older to support gay or lesbian, atheist, Muslim and socialist presidential candidates, the poll found.
"With more than a dozen candidates running for president, the 2016 field is one of the most diverse Americans have ever seen," the poll said. "On the heels of the historic election and re-election of the nation's first black president, Americans are just as likely to lend their support to black candidates as to women and Hispanics. This suggests that another historic election could be on the horizon with Hillary Clinton, Carly Fiorina, Rubio and Cruz in the race."
It concluded, saying, "To a lesser degree, evangelical Christian candidates may suffer, in that one in four Americans say they will not vote for an evangelical Christian. Candidates of various faiths who court American Evangelicals, like Southern Baptists Cruz and Huckabee, or Catholic Santorum, could suffer from their association with the evangelical faithful and the social issues they take firm stances on."