Analysis: 3 Big Winners of the 2014 Election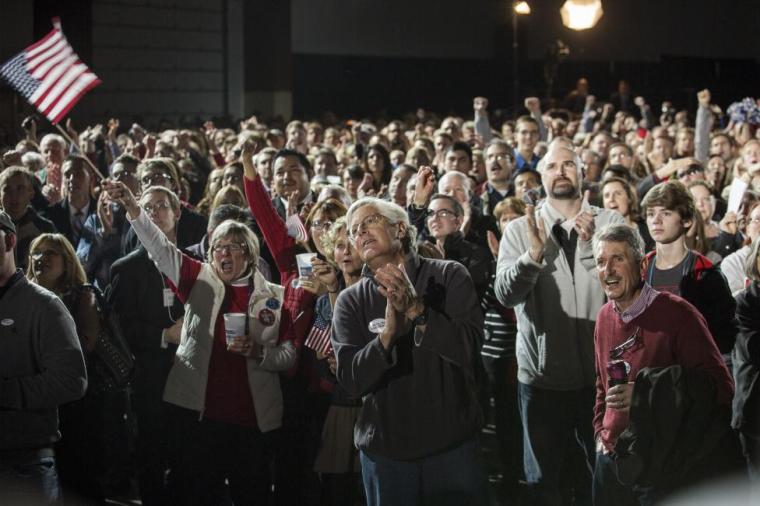 While Republicans were the obvious winners in Tuesday's midterm elections, beneath the surface the big winners were more mixed.
Republican Governors
Winning the U.S. Senate was a significant victory for the Republican Party, but, in the long run, will be less important than Republican wins in state governor races.
The Republican-controlled Senate will still need Democratic support in order to get the 60 votes needed to break a filibuster, or the 67 votes needed to override an Obama veto. Building a record of accomplishment will, therefore, be difficult for senators. Plus, in only two years they will face an election that will be more favorable to Senate Democrats.
In gubernatorial races, on the other hand, Republicans racked up their most impressive victories. They won governorships in some strongly Democratic states, like Illinois, Massachusetts and Maryland. (At press time, Connecticut and Vermont are too close to call.) Republican Rick Scott was able to hold on to his governorship in a close Florida race. And, in three swing state races that were expected to be close, Michigan, Ohio and Wisconsin, the Republican incumbents, Rick Snyder, John Kasich and Scott Walker, respectively, easily won.
The only exceptions to this Republican gubernatorial wave were in Colorado, where Democrat John Hickenlooper held on to his governorship, and Pennsylvania, where Republican Governor Tom Corbett became the first governor in that state to lose reelection.
Republicans now hold 31 governorships with three undecided. Unlike the U.S. Senate, which will mostly see continued gridlock for the next two years, Republican governors will have opportunities to build records of accomplishment on issues voters care about. This will also benefit Republican governors, and detrimental to Republican senators, who decide to enter the 2016 presidential race.
Some Liberal Policies
Even though Democrats suffered major losses, voters approved some liberal policies in a number of ballot initiatives.
Voters in four states, Illinois plus the strongly Republican states of Arkansas, Nebraska and South Dakota, approved, by strong majorities, raising the minimum wage.
Different forms of marijuana legalization were on ballots in three states and the District of Columbia. The measure lost in Florida, but supporters of legalization won the other three — Alaska, D.C. and Oregon.
Abortion measures were on the ballot in three states. Supporters of legalized abortion won two of the three — Colorado and North Dakota. In Colorado, the measure would have changed the state's criminal code to refer to an unborn person as a person. In North Dakota, the initiative would have amended the state constitution to guarantee the "inalienable right to life" at every stage of human development.
(Pro-lifers won in Tennessee with an initiative that will give the state legislature the authority to pass more laws restricting abortion.)
Religious Conservatives
The election clearly repudiated any notion that Republicans can win without the support of social conservatives.
Nationally, over one in four voters, 26 percent, were white evangelicals, and 78 percent of them voted Republican for the U.S. House, according to CNN's exit polls. Plus, 58 percent of those who attend religous services weekly or more voted Republican.
In several key Senate races, such as Arkansas, Iowa, Kansas and North Carolina, the Republican candidate likely would not have won without the support of religious conservatives. In North Carolina, for instance, over half, 55 percent, of Republican candidate Thom Tillis voters went to church at least weekly, and 63 percent were Evangelical, in his narrow victory over incumbent Democrat Kay Hagan.
Plus, one of the few narrow losses in an otherwise Republican wave was in New Hampshire, where the Republican candidate, Scott Brown, ran as a liberal on social issues. And in Oregon, Monica Wehby, an outspoken pro-choice Republican, never gained much traction in her race and ended up with only 38 percent of the vote.
You can also read about "3 Big Losers of the 2014 Election."