Angela Bassett: 'Love of God and Faith' Are My Center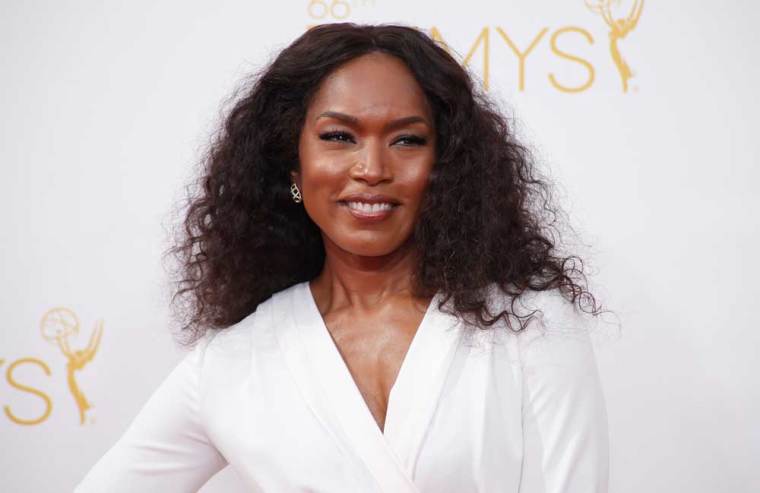 Angela Bassett may play complex and conflicted heroines on the big screen, but don't be fooled. At the core of the celebrated thespian is an individual who is balanced by God and faith.
The actress says at her center is " ... love of God and faith …, " according to a recent interview with Parade magazine.
After 30 years in the film industry, Bassett draws from a well of experience, and is careful to avoid the pitfalls that can accompany fame and money. "All those things are nice, but not if you serve them. They have the potential to devour."
Although Bassett is a well-established actress, she knows the importance of keeping one's priorities in order and maintaining a strong sense of self. "I pray to be strong," she said. "To follow my dreams, but to not crave it so much that I'm easily preyed upon ... All money is not good money and some of these situations can rob you of your good intentions. Knowing who you are and staying true to that is everything," she told Parade.
Throughout her career, the actress has been intentional about the lead characters she has depicted. Bassett made history with her gripping portrayal of rock star Tina Turner in the 1993 hit "What's Love Got to Do With It" when she won a Golden Globe Award for Best Actress — motion picture musical or comedy — making her the first African-American to do so. She also snagged an Academy Award nomination for the role.
Another of Bassett's memorable characters is Bernadine from the 1995 film adaption of author Terry McMillan's New York Times best-selling novel Waiting to Exhale. The actress won the hearts of audiences for her portrayal of a scorned woman's wrath.
Bassett's versatility has brought her success on the small screen as well with her starring role on the FX hit "American Horror Story." During the show's third season, entitled "Coven," Bassett played mysterious Voodoo queen Marie Laveau. In the show's fourth season, "Freak Show," she plays Desiree Dupree — a freak show performer with three breasts.
There isn't much that Bassett can't do. In January she made her directorial debut with "Whitney," a Lifetime movie about the rise and fall of singer Whitney Houston, one of America's greatest vocal talents.
Bassett's newest role isn't actually a film. She stars as Six, the deputy director of the Rainbow Six counter-terrorism unit in Tom Clancy's Rainbow Six Siege game released Wednesday by video game developer Ubisoft. The actress has the first female lead role in the Tom Clancy media franchise.
Bassett's talent has yielded a multi-faceted career that seems to know no bounds. "Diversity is divine. Everyone has a purpose. And I think I found mine ... "