Anne Graham Lotz Gives Health Update on Father Billy Graham Ahead of 100th Birthday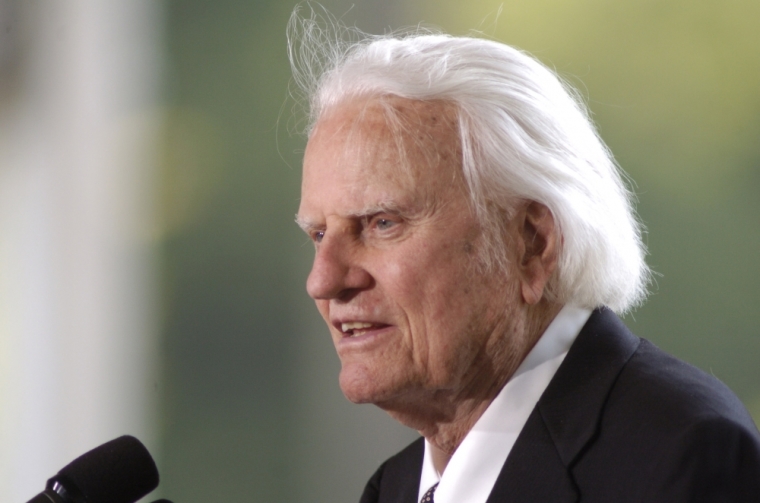 At nearly 100 years old, famed evangelist Billy Graham has a difficult time hearing, seeing, and moving around — yet his mind is still clear as ever, his daughter Anne Graham Lotz has revealed.
The 69-year-old Lotz, the founder of AnGeL Ministries, gave an update on the health of her legendary father during a devotional delivered at Founder's Week, a week-long Bible conference on Moody Bible Institute's Chicago campus.
"I'd be remiss if I didn't bring you greetings from my father," she said. "I'm not sure he knows that I'm here. He doesn't track like he used to, but his mind is still clear."
"He can't see; he has a hard time seeing because of macular degeneration," she continued. "He's fairly deaf, I have to use a microphone and he wears a headset for me to speak to him. He's not mobile."
Despite his physical limitations, Lotz said her father is still "gorgeous" with white hair and blue eyes.
"He's just gotten quieter," she said. "It's as though he's said everything he wants to say and he's tired. And so, he listens, very precious, and it's wonderful to be in his presence."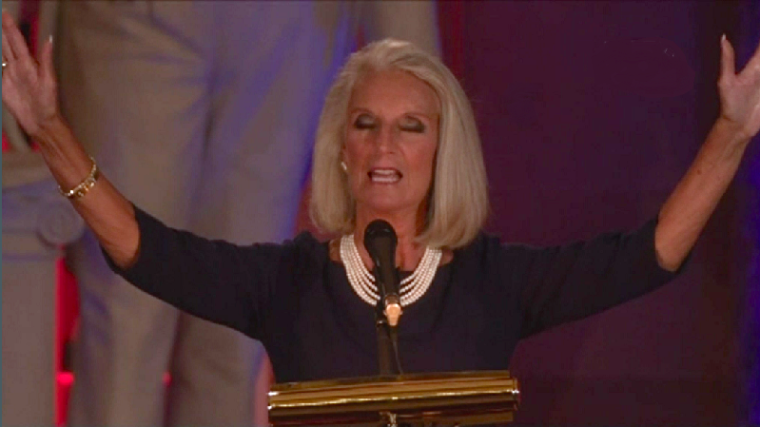 Lotz's comments mirror those of her brother and the current president of the Billy Graham Evangelistic Association, Franklin Graham, who in December said his father's mind is still sharp.
"He's at home, he's resting well — he's just old. He doesn't see well, he doesn't hear very well but his mind is still good, his mind is still clear," Franklin Graham revealed to Fox & Friends.
When asked what he wanted everyone to know about the life and legacy of his father, Graham shared the Gospel as a testament to his dad's life.
"My father, all of his life, never veered from the calling God gave him — that was to preach the Gospel. To tell man and woman about a God that loves them and that is willing to forgive their sin if they're willing to repent, turn from their sin and by faith to believe on the name of Jesus Christ that God would save them and heal their heart and that they would have that hope for eternity of being with Him in Heaven," he testified. "I'm very grateful to his faithfulness, to his message."
Ahead of Graham's 100th birthday on Nov. 7, his grandson, the Rev. William Graham, is publishing his first book, Redeemed. From Thomas Nelson, the book is a devotional that weaves stories from Will and Billy's lives with quotes, photos, and inspirational messages, according to Publishers Weekly.
By October, Paraclete Press will release Billy Graham: The Man and His Message for Today by Lon Allison, who worked for the Billy Graham Evangelistic Association for a number of years before becoming a pastor.
Paraclete publisher Jon Sweeney said Allison was the perfect choice for book because he wanted "a strong evangelical book by someone who was sympathetic to Graham and who would be able to offer something new. This book doesn't break new ground in biography but it is a retelling from an insider's perspective."
In standard Graham fashion, Allison, an evangelist himself, ends each chapter with a Gospel invitation.
"In this way, it's a very Billy Graham-ish kind of book," said Sweeney. "Those who are new to Billy and those who knew him will see a book very much in his mold."