Franklin Graham Gives Health Update on Father Billy Graham Ahead of Christmas (Video)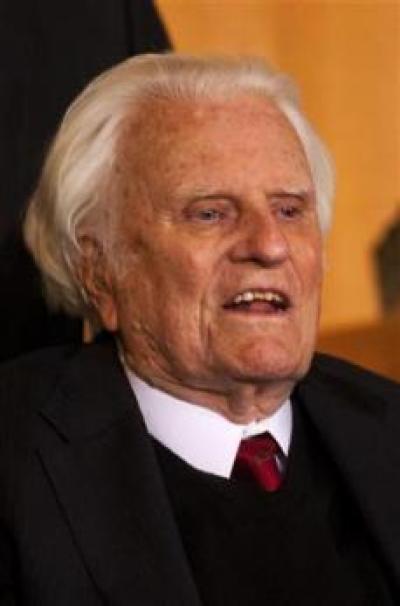 During a recent interview on Fox News where Franklin Graham talked about his support for President Donald Trump's "Merry Christmas" initiative, the Samaritan's Purse president also gave an update on the health of his legendary father, the well-renowned evangelist Billy Graham.
The elder Graham turned 99 this year in November and as he approaches his 100th year, Franklin, the current president of the Billy Graham Evangelistic Association, said his father's mind is still sharp.
"He's at home, he's resting well — he's just old. He doesn't see well, he doesn't hear very well but his mind is still good, his mind is still clear," Franklin revealed to Fox & Friends.
The minister said he and his wife are looking forward to joining Graham on Christmas day for a lunch date.
When asked what he wanted everyone to know about the life and legacy of his father, Franklin Graham shared the Gospel as a testament to his dad's life.
"My father, all of his life, never veered from the calling God gave him — that was to preach the Gospel. To tell man and woman about a God that loves them and that is willing to forgive their sin if they're willing to repent, turn from their sin and by faith to believe on the name of Jesus Christ that God would save them and heal their heart and that they would have that hope for eternity of being with Him in Heaven," he testified. "I'm very grateful to his faithfulness, to his message."