Anne Graham Lotz Praises God, Prayers in Breast Cancer Surgery Update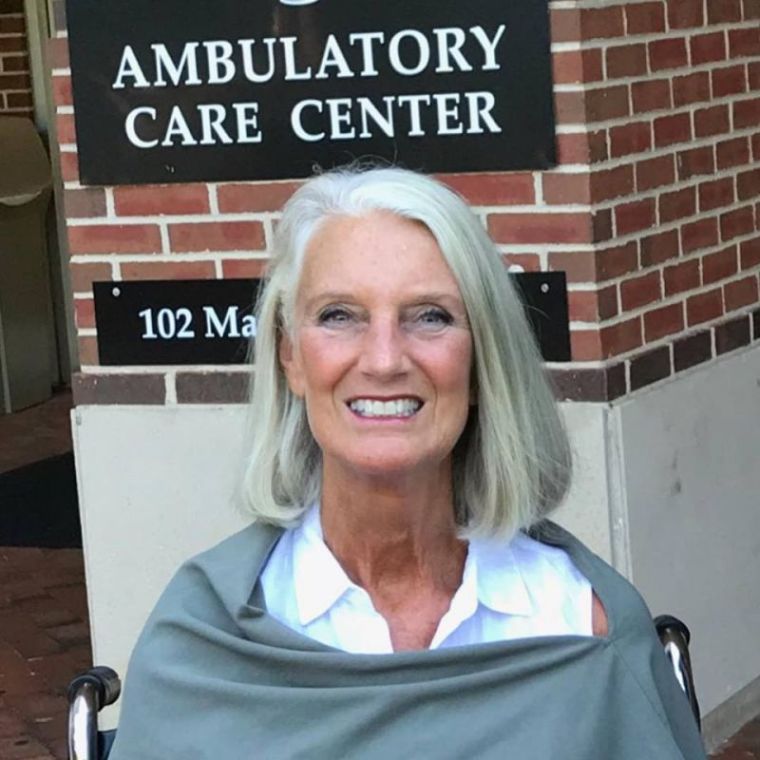 Anne Graham Lotz says her breast cancer surgery "went well" and thanked God and all those who've prayed for her during her operation.
"Coach Sylvia Hatchell, who was so instrumental in getting me into the UNC cancer center, was at the surgical center to greet Morrow, Rachel-Ruth, Jonathan (taking the picture) and me as we checked in. Their presence as well as my prayer team who gathered to pray me through surgery were a huge source of comfort," Lotz wrote on Wednesday in a Facebook update a day after the surgery.
"All went well. Cancer seemed contained with none apparently in the lymph nodes. Praise God! I stayed overnight and returned home this morning. Thank you for your prayers. God has poured out His blessing. I'm at peace with joy and expectancy that this is a journey He wants me on. I love following the Shepherd," she added.
The evangelist and daughter of the late world-famous preacher Billy Graham, announced earlier this month that she had been diagnosed with breast cancer. She discovered the bad news following a health check on Aug. 17, which she noted was three years to the day she found her now late husband unresponsive in their swimming pool.
"When I realized the strange 'coincidence' of the timing, I came to the chilling conclusion that it was an assignment from the enemy. But just as that thought was forming, I heard the soft, gentle whisper of the Spirit, reminding me that it was on a Friday, during that very same time ... between 3 and 3:30 in the afternoon ... that God's Passover Lamb was sacrificed," Lotz wrote when first announcing the news.
In a later interview with WRAL News, the founder and president of AnGeL Ministries, said that she has received prayers from Israel, South Korea, Brazil, Puerto Rico, and other places.
"Prayers are pouring in from all over the world. I know I will be healed before the surgery, or because of the surgery, or because of the surgery and follow-up treatment, or the Resurrection," she said. "I know that God is going to see me through."
On Monday, the day before the surgery, Lotz wrote on her website that as her state faces the devastating Hurricane Florence, and as she faces her operation, she is calm before both storms.
"My cellphone alarm is continually giving me alerts that the storm is swirling all around, spinning off thunderstorms and tornadoes as well as flash floods. And this is the day, exactly one month following my diagnosis of breast cancer, when I go in for preoperative procedures before my surgery in the morning," she wrote on Monday.
She added that although the storms are swirling around her, she has "total peace, joy, expectancy, trust."
"I know I am in God's hands. I know also the reason for what I can only describe as a vibrant calm is that I am not only being carried by our Heavenly Father, I am being carried by your prayers," she said.
"So before I know the outcome of the surgery, I want to praise the Lord for His great faithfulness, and also to say a heartfelt 'thank you' ... to you!"