Anti-Poverty Efforts Need a Biblical Answer, But It's Not Socialism, Says AEI Panel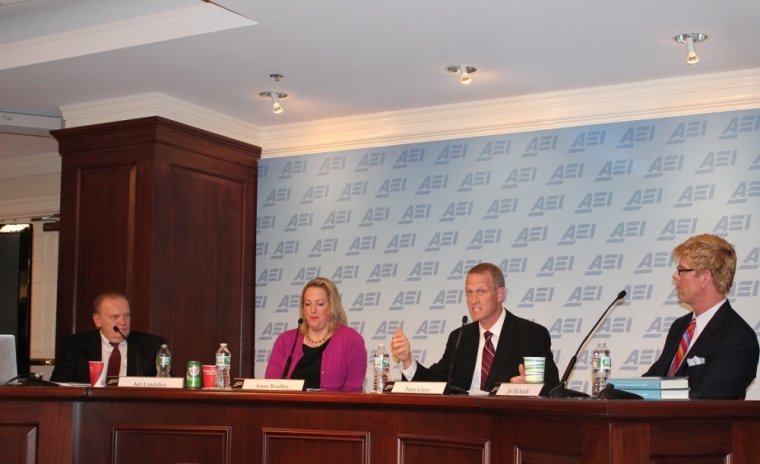 WASHINGTON — A panel of experts on economics and theology who have recently come together to author a book on poverty believe that anti-poverty efforts need a biblical answer, but the Bible does not teach socialism.
Various experts brought together by the American Enterprise Institute presented their views on combatting poverty Tuesday afternoon at an event titled "For the least of these: A biblical answer to poverty."
The panel, which was cosponsored by the Institute for Faith, Work & Economics, was comprised of some of the authors involved in a book of the same name released by WestBow Press last February.
Art Lindsey, vice president of theological initiatives at the Institute for Faith, Work & Economics, was part of the panel and one of the editors of the book.
Lindsey told The Christian Post that he saw the book as part of his "lifelong passion and calling" to "write biblical theological truth" regarding "personal and public life."
Lindsey also told CP that he "came from a more left-oriented perspective, sort of Jim Wallis and Sojourners and Ron Sider."
"I still appreciate much of what they taught me, but I think probably the great turning point was reading Michael Novak's book Spirit of Democratic Capitalism and other things that sort of opened my eyes that there was more to the story than what I've been told," said Lindsey.
In his remarks before those gathered at the AEI facility and in his comments to CP, Lindsey stressed his belief that "there is a lot in the biblical framework that's been misunderstood by people in the church."
"Like for instance, we've seen polls that about 60 percent of evangelicals think that the Bible teaches something like socialism," said Lindsey to CP.
"We think that that's far from being the case. We try to address the key passages where they think so and then also address a positive perspective as well."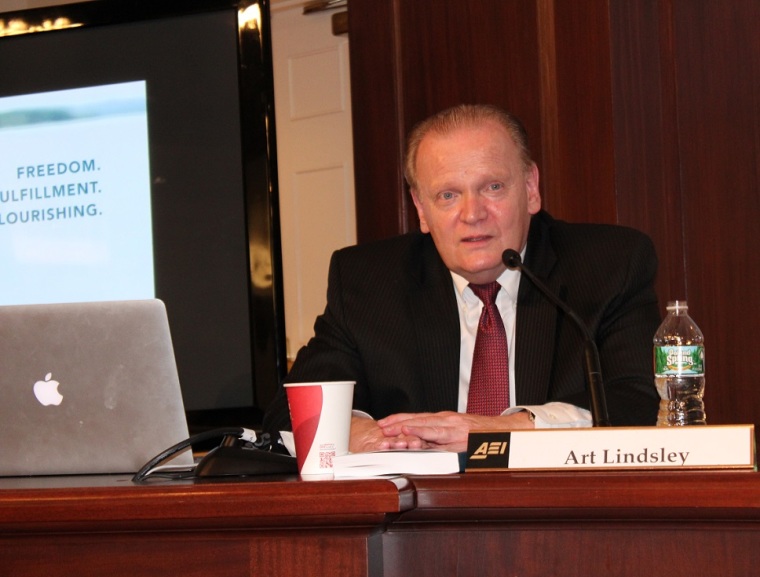 In addition to Lindsey, the other panelists were Anne Bradley, vice president of economic initiatives at the Institute for Faith, Work & Economics; Peter Greer, president and CEO of HOPE International; and Jay Richards, senior fellow at the Discovery Institute.
Each expert spoke for about ten minutes regarding their views on the Bible and combating poverty, as well as some of their experiences in economics, theology, and charity.
After Richards, the last speaker and also the author of the book's conclusion, finished his remarks, there was a Q and A session with the in-person audience and those watching online.
"Over the past century, as the social ties that bind individuals together have loosened and dissolved, the safety net has changed hands from local communities to an ever-increasing administrative state," reads the event's description online.
"Yet this paradigm, supported by many well-intentioned Christians, has resulted not in greater access to prosperity, but in a multigenerational cycle of poverty and dependency."
Josh Good, program manager at AEI's Values and Capitalism Project, gave the introductory remarks and moderated the discussion.
"We are here obviously to talk about one primary subject: to talk about poverty. And to do so in a different kind of light," said Good.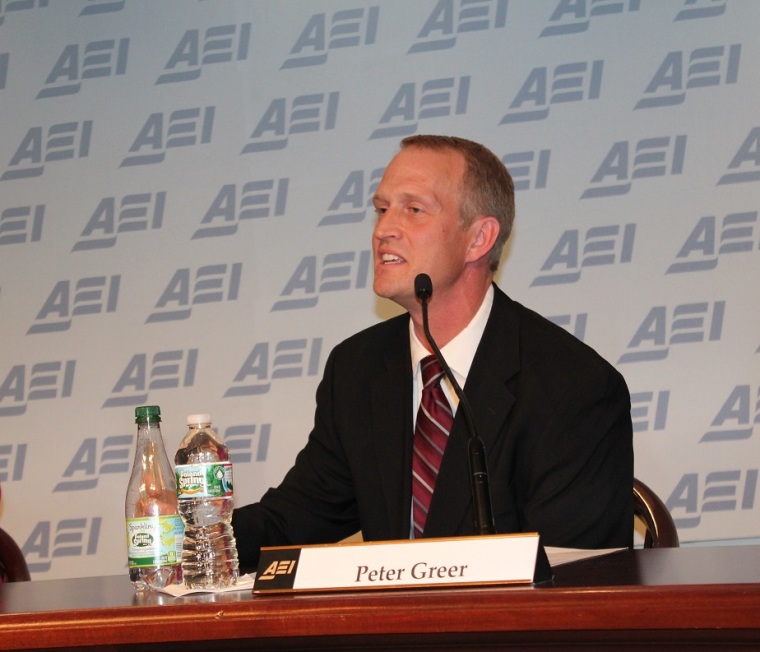 For his presentation, Greer described his time as an aid worker in Haiti and how often groups simply came in and gave things to the local impoverished communities.
Greer explained that this created a culture of dependency and that aid organizations should look to create more long term benefits like economic development instead.
In an interview with CP, Greer explained that the book For the Least of These was part of "a thoughtful discourse on how we can care for the poor in today's world."
Greer also told CP that he felt aid groups were beginning to understand the need to do more than just give things and felt this was coming through experience in the field.
"That experience that I described about going and giving things and having chaos and pandemonium. That's not unique to me; that is the common experience for anyone who does long term charity work," said Greer.
"That causes people to say at some point, we got to transition from relief to development and everyone gets there, everyone feels ultimately dissatisfied with long term relief and that causes us to ask questions: What does it look like to transition to development?"
During the question and answer segment, Bradley told CP that she felt anti-poverty efforts in the US did not follow the biblical model outlined in the research for the book.
"Right now we're not doing it right for lack of a better way to put it … it's a very convoluted system," said Bradley.
"If we change the paradigm to actually help unleash the creativity of people, to embrace their dignity, to help them get skills so they can go work themselves, I think we can make a tremendous difference in the world and in the United States."