Apple Approves Gay Social App for Ages 12 and Up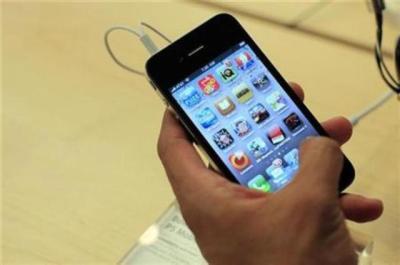 Apple has approved a gay social networking app that claims to be safe for children as young as 12, and aims to lead adults, teens and tweens to places that are "clean, social and fun."
In the iTunes store, Distinc.tt is described as "an LGBT app that you can bring home to Mom!" But although it's supposedly safe for children as young as 12, it specifically states that it was created for "gay dating and chat" for LGBT or "curious adults" who are 18 and older.
The app reportedly works by using "real-time collective knowledge to connect trendsetting crowds and travelers to the places and people that best reflect their distinct interests."
CEO Michael Belkin told CNET that he launched Distinc.tt because he's "disgusted by the tasteless torsos and imagery on gay social sites and apps." And he wants "the good-taste part of the gay stereotype to gain traction with advertisers and cross the mainstream divide."
Belkin launched what is being billed as "the only gay social app approved by the iTunes store for 12-year-olds and older," with other investors that include PayPal cofounder Peter Thiel and Keith Rabois, a former executive at PayPal and LinkedIn, among others.
"Think of it as the ultimate gay accessory. Using an advanced recommendation engine, Distinc.tt helps you be spontaneous—to get out there and start something," reads the description.
"Distinc.tt takes gay apps to the next level by showing you more than just guys with phones. Use it to find places to go, meet people at those places, coordinate with friends while you're out, you name it. It's about doing, not chatting."
Apple, meanwhile, has been chided by conservative Christians over its censorship of religious material – namely apps that affirm marriage is between a man and a woman. In recent years, Apple has pulled the Manhattan Declaration, Setting Captives Free, and Exodus International apps.