Apple CEO Tim Cook Says Being Gay Is 'Gift From God;' Ted Cruz Replies That's His 'Personal Decision'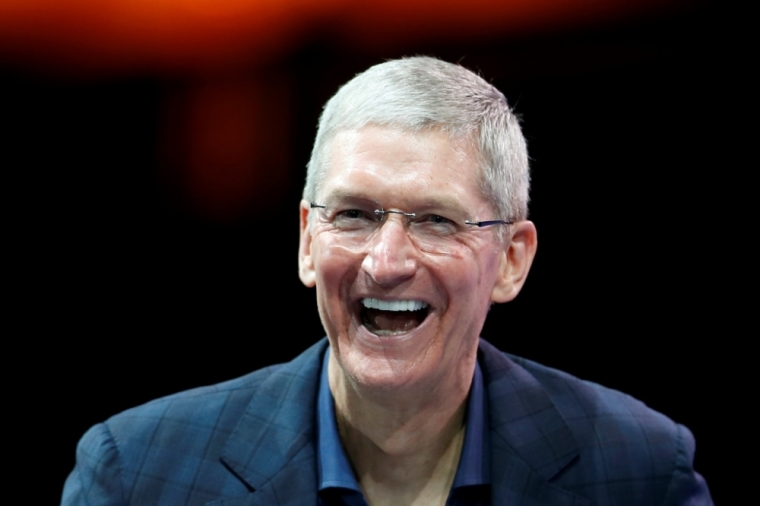 The powerful and once private CEO of Apple, Tim Cook, went public and political with his homosexuality Thursday calling it a "gift from God" while throwing his support behind gay marriage. In a deftly political reply, however, Sen. Ted Cruz, R-Texas, said his homosexuality is his "personal decision".
Mainstream media and gay advocates celebrated Thursday when Cook revealed in a Bloomberg Businessweek op-ed that God made him gay and he would advocate for gay marriage and the general advancement of gays and other causes until "my toes point up."
"While I have never denied my sexuality, I haven't publicly acknowledged it either, until now. So let me be clear: I'm proud to be gay, and I consider being gay among the greatest gifts God has given me," wrote Cook Thursday, making him the first openly gay chief executive of a fortune 500 company.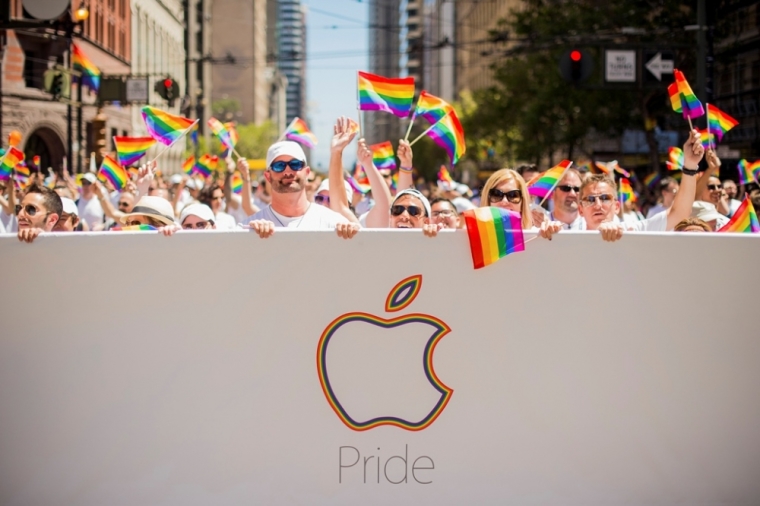 Although he declared that he doesn't consider himself an activist, Cook quickly made it clear in the op-ed that the reason he decided to make public something those in his circles have known for years, is to advocate on behalf of the gay community, and he invoked the words of civil rights icon, Dr. Martin Luther King Jr., in doing so.
"I believe deeply in the words of Dr. Martin Luther King, who said: 'Life's most persistent and urgent question is, 'What are you doing for others?'  I often challenge myself with that question, and I've come to realize that my desire for personal privacy has been holding me back from doing something more important. That's what has led me to today," he explained.
"The world has changed so much since I was a kid. America is moving toward marriage equality, and the public figures who have bravely come out have helped change perceptions and made our culture more tolerant. Still, there are laws on the books in a majority of states that allow employers to fire people based solely on their sexual orientation. There are many places where landlords can evict tenants for being gay, or where we can be barred from visiting sick partners and sharing in their legacies. Countless people, particularly kids, face fear and abuse every day because of their sexual orientation," noted Cook.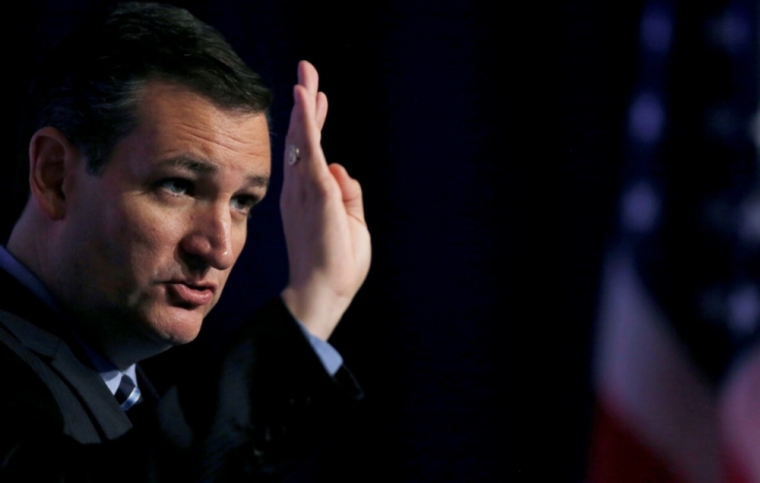 "The company I am so fortunate to lead has long advocated for human rights and equality for all. We've taken a strong stand in support of a workplace equality bill before Congress, just as we stood for marriage equality in our home state of California. And we spoke up in Arizona when that state's legislature passed a discriminatory bill targeting the gay community. We'll continue to fight for our values, and I believe that any CEO of this incredible company, regardless of race, gender, or sexual orientation, would do the same. And I will personally continue to advocate for equality for all people until my toes point up," Cook ended.
Cook's announcement attracted high praise from liberal politicians, members of mainstream media and the business community but conservative politicians, like Ted Cruz, deftly attacked Cook's political activism and his claim that God made him gay.
"Those are his personal choices. I'll tell you, I love my iPhone," said Cruz reacting on CNBC Thursday.
"Listen, Tim Cook makes his personal decisions, and that is his life. My focus is on the constitutional question of who has the authority to make decisions," he continued.
He argued that marriage is a "question for the states" because of the country's federalist system.
"This is something we've seen over and over again, which is the federal government and federal courts deciding they don't trust the people," Cruz noted. "They look down on the people, they don't trust us to make judgments about our own lives, so the federal government and federal courts are going to step in and impose their own policy preferences."
Ben Shapiro, senior editor-at-large of Breitbart News said the fawning over Cook's revelation and advocacy is hypocritical.
"Put aside the religious objections to Cook's statement, and the ambiguity as to whether he considers his sexual drive a gift from God or his choices about how to act on them a gift from God — the latter of which would be squarely antithetical to basic notions of free will. Put aside his puerile suggestion that being gay somehow makes people more empathetic and confident," Shapiro noted in a Breibart News op-ed.
"Put aside Cook's own self-aggrandizing nonsense about announcing his sexual predilections in order to help others, and his ridiculous arrogant references to Martin Luther King, Jr. and Robert F. Kennedy. Focus in on the fact that Cook doesn't just come out as gay, he then says that he will use Apple as a political tool in the fight for homosexual rights," he added.
Shapiro then pointed to several conservative business leaders like Brendan Eich, former CEO of Mozilla Firefox, Chick-Fil-A COO Dan Cathy and companies like who were vilified in the media and paid dearly for opposing gay marriage and supporting religious freedom.
"When news broke that Brendan Eich, CEO of Mozilla Firefox, had given money to the pro-traditional marriage Proposition 8 measure in California in 2008, he was quickly ousted from his position by the company after a boycott by OKCupid," noted Schapiro.
"When Hobby Lobby, a company owned by the religious Christian Green family, cited religious freedom in refusing to pay for insurance coverage containing certain types of birth control pills, the left went fully berserk. The Obama administration attempted to force Hobby Lobby to pay for the pills; the left trotted out Hobby Lobby as the great representative of all conservative evil for not paying to violate its own religious convictions," he continued.
"The left's hypocrisy is truly unbounded here. They may see Tim Cook as a hero; that's their prerogative, although his own overweening sense of self-righteousness is quite galling," he added.