AR Bernard's Brooklyn megachurch to build $1.2 billion housing community to address gentrification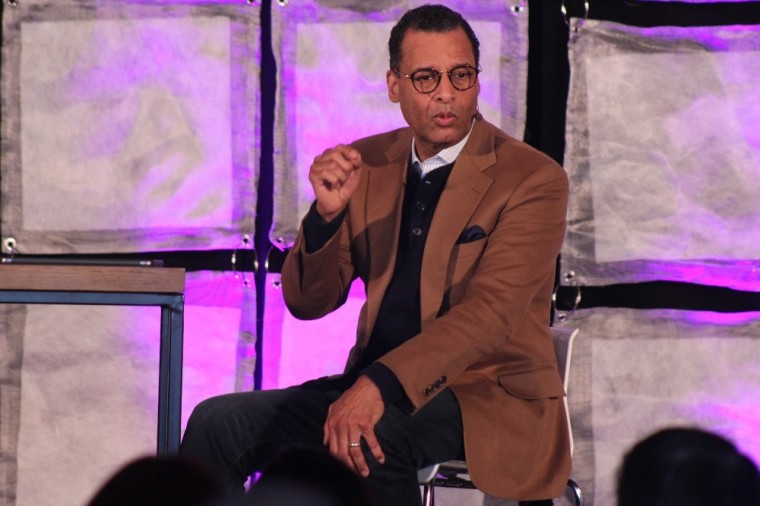 WASHINGTON — New York City's 40,000-member Christian Cultural Center is planning to build a $1.2 billion affordable housing development project on its 10.5-acre campus in Brooklyn, pastor A.R. Bernard said Thursday.
Speaking to Christian leaders from over 45 countries at the 100 Cities Summit hosted by Movement Day at the Museum of the Bible in Washington, D.C., Bernard told the crowd that the Christian Cultural Center will partner with various government and private entities to build a community of 2,100 mixed-income housing units.
The community, which Bernard expects to be finished within the next seven to 10 years, will also include an education center, retail space, and a performing arts center.
"We are a 50/50 partner with the developer — not land that [the church] sold or gave up," Bernard explained.  "In New York, it is not just land but air rights that is worth millions of dollars. We are in it together to reap all that comes out of that development and to address gentrification issues that are happening in the communities there in New York City."
Bernard elaborated on the project in an interview with The Christian Post.
"In cities like New York, there is gentrification taking place. Gentrification could be racial, it could be economic. For us it is economic. Individuals who are working class or in a certain income range are being squeezed out," he stressed.  "We wanted to respond by creating affordable housing. We didn't want to do what has typically been done over the last 70, 80 years in America and that is warehousing people with one income, which perpetuates poverty and perpetuates inner city condition."
"What we want to do is create a community and a model that is sustainable," he added.  "It is creating community and we want to do it in such a way that is sustainable long-term and a model that we can replicate in other cities across the country."
The evangelical pastor said that the development will include a mixture of tall development buildings and maisonettes. The community, he said, will provide rental and homeownership opportunities.
"To have a true community, you have to have the amenities and services within a 1,000-foot walking distance and we want to stay by that model," he explained.
Bernard said that funding for the project will come from various sources of revenues, including tax incentives and government subsidies.
"It is a collaboration of government, private and non-profit coming together," he stated.
Bernard expects the groundbreaking on the first phase of the development to happen in 2020.
Mac Pier, president and founder of Movement.org (formerly known as the NYC Leadership Center), told the audience that he thinks what the Christian Cultural Center is doing serves as an "important model" to churches looking to make an impact in their communities. Movement Day is an initiative of Movement.org. Movement Day's 100 Cities Summit was designed to inspire the over 400 Christian leaders in attendance with ideas on tangible ways their ministries can transform their cities.
"[The development] really becomes a classroom for the global church to think about how does the faith community interface with the governmental community to address the needs of the community," Pier explained. "The church becomes incarnational in that regard. Part of why it was so significant here this morning was to whet your appetite here a little bit for what is possible to elevate the plane of our thinking and for some of you to come and take a look at this [development] in a couple of years."
Bernard told the crowd that God is not just "standing to watch" and that He is actively involved in their plans to transform their communities.
"It is not just the theology of Christianity but the Christian social ethics and the responsibility that Christianity presents that we have as our brother's keeper," Bernard said.
"He is actively engaged for your project to become His project and your issue to become His issue," Bernard added later.  "He can bring all His resources and all His goodness to bring His benevolence toward us to bear any given situation."