Archaeology Discovery: 25 Dead Sea Scroll Fragments Reveal God's Rewards for Obeying 10 Commandments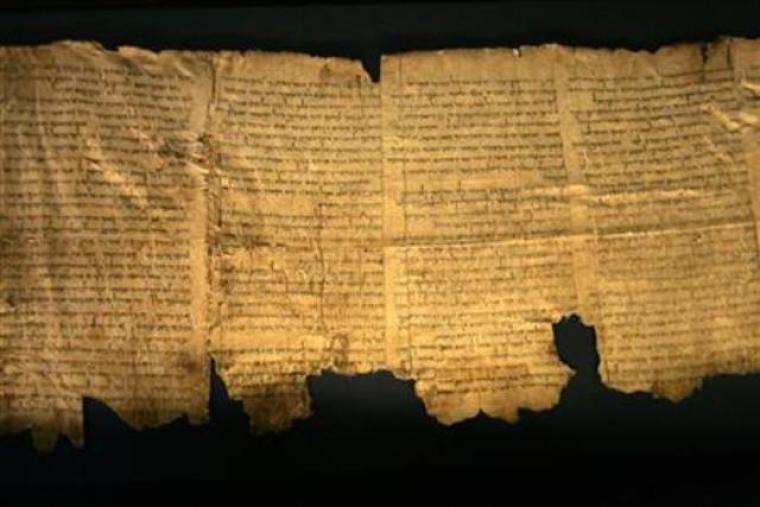 Archaeologists have announced the publication of more than 25 Dead Sea Scroll fragments, each holding various excerpts from the Hebrew Bible dating back almost 2,000 years.
The fragments include written information about some of God's promises of rewards for those who obey the 10 Commandments, as found in the Book of Leviticus.
Live Science reports that the fragments, found in the Qumran caves in the West Bank, come from the books of Genesis, Exodus, Leviticus, Deuteronomy, Samuel, Ruth, Kings, Micah, Nehemiah, Jeremiah, Joel, Joshua, Judges, Proverbs, Numbers, Psalms, Ezekiel and Jonah.
The texts from the fragments have been published in two books, namely Gleanings from the Caves: Dead Sea Scrolls and Artefacts from The Schøyen Collection, and Dead Sea Scrolls Fragments in the Museum Collection.
The Schøyen Collection in particular details fragments from the Book of Leviticus, in which God promises rewards for obeying the 10 Commandments and observing the Sabbath.
"If you walk according to my laws, and keep my commandments and implement them, then I will grant your rains in their season, so that the Earth shall yield its produce and the trees of the field their fruit," reads part of the fragment, as translated by Torleif Elgvin.
"I will grant peace in the land, and you shall lie down untroubled by anyone; and I will exterminate vicious beasts from the land, and no sword shall cross your land," the fragment continues. "I will look with favor upon you, and make you fertile and multiply you."
The scrolls are some of the oldest known biblical manuscripts in existence, and were originally hidden in 11 caves in the Judean desert somewhere around 68 BCE in order to protect them from approaching Roman armies.
They were discovered in a series of findings between 1947 and 1956 at the archaeological site of Qumran, with researchers unearthing thousands of fragments from nearly 900 manuscripts.
The History channel notes that it's not known who exactly wrote the Dead Sea Scrolls, though scholars believe they were created by the Essenes, a devout Jewish sect who lived in Judea while it was under the Roman Empire.
The scrolls have been carefully preserved and made the subject of major efforts by Israel's national museum and Google, such as making digital copies of them available online to the entire world back in 2011, sharing with the public important information about the birth of Christianity.
Michael Holmes, executive director of the Museum of the Bible Scholars Initiative, cautioned that as exciting as the latest publications are, scientists are still conducting tests on the fragments in question to make sure they are not forgeries.
"The results will be incorporated in our future museum exhibits, inviting visitors to grasp and engage with issues involved with assessing authenticity," Holmes said.