Archaeology Discovery: Ancient Gate, Shrine Biblical King Hezekiah Wanted Destroyed Found in Israel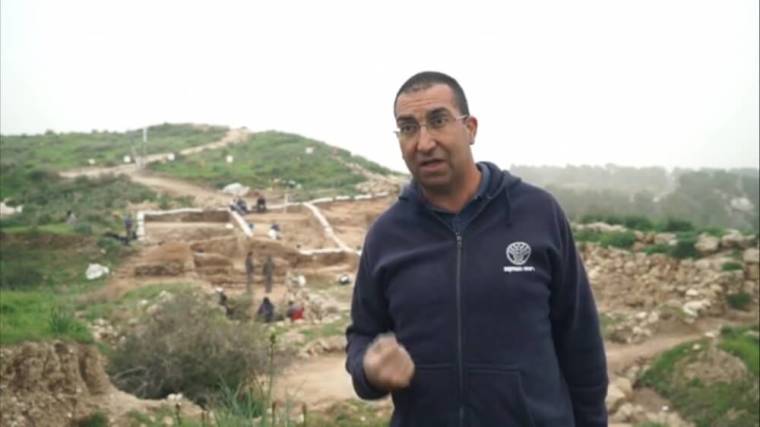 Excavation work in Israel has uncovered an ancient city gate and shrine that the biblical King Hezekiah wanted destroyed somewhere in the eighth century B.C., archaeologists have said.
LiveScience noted on Wednesday that King Hezekiah, the 12th king of Judea, is believed to have ordered the destruction of false idols as soon as his reign began.
The gate in question was found in the ancient city of Tel Lachish within an 80-by-80-foot six-chambered area. The gate, parts of which were first discovered decades ago by archaeologists from the United Kingdom and Tel Aviv University, is believed to be the largest one of its kind found in Israel from the First Temple period.
"The size of the gate is consistent with the historical and archaeological knowledge we possess," explained Sa'ar Ganor, an excavation director with the Israel Antiquities Authority.
Ganor added that people of high rank, such as city elders, judges, governors, kings and officials, would sit on the benches by the city gate, and "these benches were found in our excavation."
2 Kings 18:4 in the Bible describes some of Hezekiah's actions in the purge, and reads: "He [Hezekiah] removed the high places, smashed the sacred stones and cut down the Asherah poles [associated with a sacred goddess]…"
The Mail Online reported that the city gate was also found to have contained a sacred shrine with two altars, while a toilet is believed to have once been installed in the corner of the shrine.
"The cult worship was eradicated, here's the evidence, smashing the altar horns. But not only was it annulled, in Lachish they put in a throne, the same stone you see here," Ganor said, referencing the stone toilet.
Ganor further said that it is not known yet which deities were worshiped at the gateway shrine at Lachish. Ancient Terracotta lamps, plates and offering stands were also found inside the installation, but nothing to suggest animal sacrifice.
The IAA noted that there are passages in the Bible that also mention the placing of toilets in cultic areas for desecration purposes, such as when King Jehu ordered the destruction of the cult of Ba'al in Samaria.
While this is the first archaeological discovery to find such toilets, laboratory tests have suggested that the stone toilet was never used, and may have only served a symbolic purpose.
Evidence of a massive siege by Assyrian King Sennacherib's army in 701 BCE was also found in the form of Assyrian and Judean arrowheads and sling-stones, with the battle believed to have led to the destruction of the gateway.
"Everything connects in a wonderful way to Assyrian sources … and the Bible as well as to the archaeological evidence," Ganor reflected.