Arizona Cardinals vs Philadelphia Eagles Live Stream Free: Watch Online NFL 2013 Football (Fox TV Schedule, Start Time)
The Arizona Cardinals will face off against the Philadelphia Eagles on Sunday in what should be an intriguing clash between two teams still hoping to make the postseason and who both are in fantastic form coming into Week 13 of the NFL. The game will start at 1 p.m. ET and can be watched online through free live stream (details below).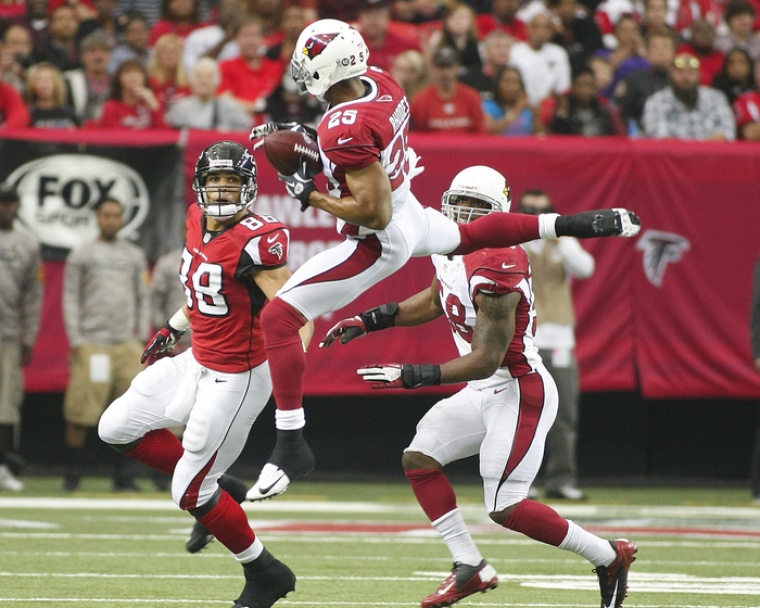 The Cardinals come into Week 13 on 7-4, tied with the San Francisco 49ers in the NFC West. They will have serious hopes of making the postseason but will need to finish the season powerfully in the final few weeks.
Meanwhile, the Philadelphia Eagles are 6-5 and chasing the 7-5 Dallas Cowboys at the top of the NFC East. If they can string together a good run to finish the season there's every chance they might be able to still steal away the division title and make the postseason.
The Eagles are on a good run and hitting form at just the right time. Since their Week 8 loss to the New York Giants, where they fell 7-15, they have gone on to win three straight games. In Week 9 they defeated the Oakland Raiders 49-20, in Week 10 they won against the Green Bay Packers 27-13, and last week they defeated the Washington Redskins 24-16.
Eagles quarterback Nick Foles was recently named the NFC Offensive Player of the Month after a big November. He is 103 of 162 for 1,554 yards and 16 touchdowns, and will remain the Eagles' starting quarterback until the end of the season.
The Cardinals enter this game on the back of four straight wins, having taken down the Atlanta Falcons, the Houston Texans, as well as the Jacksonville Jaguars, and last week put on a phenomenal performance against the Indianapolis Colts, where they won 40-11.
Carson Palmer has been in good form, and he is 250 of 395 for 2,887 yards and 16 touchdowns. Michael Floyd has gone 761 yards on 49 receives for 3 touchdowns, and Larry Fitzgerald has gone 606 yards on 50 receives for 8 touchdowns.
Today's big game between the Arizona Cardinals and the Philadelphia Eagles will start at 1 p.m. ET and can be watched on TV on the Fox network or online through free live stream by clicking here.
Arizona Cardinals vs Philadelphia Eagles WEEK 13 NFL PREVIEW, 12/1/13