'As I Lay Dying' Lead Singer Pleads Guilty to Plot to Kill Wife; Lost Faith in God?
'As I Lay Dying' Lead Singer Pleads Guilty to Plot to Kill Wife; Lost Faith in God?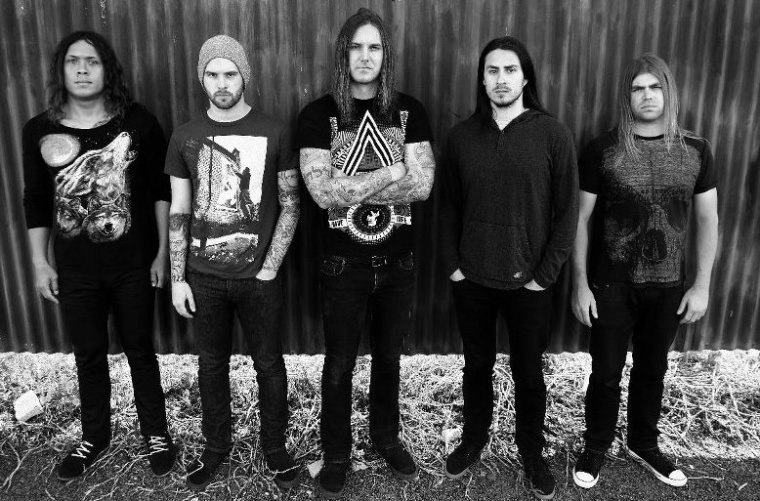 Tim Lambesis, lead singer of the Grammy-nominated band "As I Lay Dying," pled guilty to charges that he hired a gunman to kill his wife. He faces up to nine years in jail.
Lambesis was arrested in May 2013, but he changed his plea from "Not Guilty" to "Guilty" on Tuesday. Sources say he lost faith in God after his arrest last year.
Lambesis' wife, Meggan, filed for divorce in September 2012, The Guardian reported. The estranged woman claimed that Lambesis had multiple affairs during their marriage, was "obsessed with bodybuilding," neglected to care for their adopted children, and spent thousands of dollars on tattoos.
According to reports, Lambesis was angry at Meggan for not letting him spend time with the children, and he wanted to avoid an expensive divorce. His personal trainer, Brett Kimball, testified that the singer approached him in order to find an assassin.
"He wanted to know if maybe I could find someone to do it for him," Kimball testified. Kimball put Lambesis in touch with an undercover cop posing as a hitman, NBC San Diego reported. The singer gave the agent an envelope containing $1,000 cash for expenses, his wife's address and gate codes, pictures of her, and specific dates when he would have the children.
NBC San Diego reported the alleged motive behind the singer's actions – "Lambesis explained he wanted his wife dead because she was going to get up to 60 percent of his income and would not allow their children – ages 4, 8, and 10 – to go on tour with him, the deputy testified."
"Just to clarify, just so you know, I do want her dead," Lambesis allegedly told the deputy. The Guardian reported a similar exchange – "I don't want to see her ever again." When asked, "Do you want her dead?" Lambesis replied, "Yes, that's exactly what I want."
As I Lay Dying's 2007 album, An Ocean Between Us, debuted in the eighth spot on the Billboard 200 chart. One of that album's songs, "Nothing Left," received a Grammy nomination for best metal performance in 2008.
The band released its latest album, Awakened, in September 2012. Lambesis explained that the lyrics for this album, which included songs such as "Cauterize" and "Tear Out My Eyes," are darker than on past albums.
"On this record, I wasn't purposefully trying to be negative, but I think sometimes we have to be honest with some of the darker and more difficult times of our lives to get back to that positivity," he said in a 2013 interview with Noisecreep. "While the lyrics do perhaps seem like a dark window into my soul, they're written that way specifically because I want to move on and transcend those difficult moments in life."
While Lambesis was originally a Christian, like his fellow band members, he lost his faith in recent years, The Guardian reported. "While under house arrest in 2013, during court proceedings, he said he no longer believed in God."
As I Lay Dying's record label, Metal Blade Records, did not respond to request for comment by press time.
Christian Post reporter Jeff Schapiro contributed to this report.