Asia Bibi's Life in Extreme Danger Even If Released From Death Row: 'They'd Feel Proud of Killing Her'
European Parliament President Admits Asia Bibi on Death Row Because She's Christian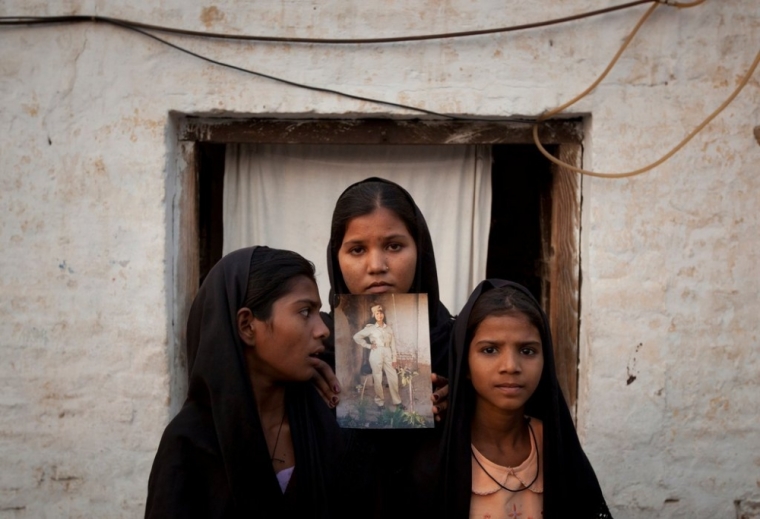 Christian mother-of-five Asia Bibi's life is in imminent danger even if she is released from death row, a religious freedom advocate has warned.
Shaheryar Gill, senior litigation counsel of the American Center for Law and Justice, told Baptist Press that the only reason Pakistan's Supreme Court hasn't yet announced its decision on her fate is due to security concerns.
"Generally the Supreme Court announces decisions the same day. In politically high-profile cases, or in these type security cases, these are the only times when the court doesn't announce," Gill noted.
"And they don't even take that long actually, but this time it seems like they're taking a little bit longer," he added.
"If she's acquitted she is obviously going to need a lot of security ..., security provided by the government," Gill continued. "And she cannot be released openly. If she is, there's no doubt, no question about it, that her life will be in jeopardy. They feel proud of killing somebody like this."
Bibi has been on death row since 2010 after being found guilty of blasphemy against the Islamic faith, stemming from an incident with field workers in 2009 who claimed that she insulted their religious sensitivities.
Bibi has denied the charge, but despite international pressure and the campaigns of human rights groups, she has remained in prison, waiting for the results of her appeal against the death sentence.
European Parliament President Antonio Tajani was the latest high-profile figure to speak on her behalf on Wednesday, stating before chamber members:
"I would like to highlight the case of Asia Bibi, a woman belonging to a Christian minority in Pakistan, who risks being hanged. Asia Bibi has unleashed the fury of some women over a drinking cup. According to them, contact with a Christian made the water impure," he said, referring to the 2009 incident in question.
"After being attacked and denounced for blasphemy, Asia Bibi now risks being hanged," he added.
"I call on the Pakistani authorities to guarantee that she receives a fair trial, and any form of discrimination and prejudice are avoided."
Tajani had earlier said at a news conference: "We need to save Asia Bibi. She is in prison only because she is Christian. This is a big mistake, it is against human rights. We want to defend human rights everywhere."
Earlier in October, AFP reported that Muslim hardliners have threatened "horrible" death for Pakistan's Supreme Court justices if it's revealed that they have voted to release the Christian mother.
Radicals, arguing that the blasphemy laws must be upheld, have vowed to carry out nationwide protests if she is set free, threatening to paralyze the country.